With great landscapes, beautiful natural features the countries of western Asia and Eastern Europe are attracting a large number of visitors regularly nowadays.
Eurasia is the combined continental landmass of Europe and Asia whose region comprises parts of Eastern Europe, Caucasus, Central Asia, some countries of former the Soviet Union, and areas influenced by Russia.
Eurasia has astonishing natural beauties along with great historical and cultural heritage.
So, for all you true travelers out there looking for the coolest countries to visit in Eurasia, I bring you the great countries to explore while you're planning your trip to Eurasia.
Here are the 10 Beautiful Countries To Visit In Eurasia.
1. Mongolia
A land where you can experience wide-open spaces, cobalt blue skies, forests, deserts, crystal clear rivers, and lakes, and the traditional hospitality of the nomads that is known for vast, rugged expanses and nomadic culture, Mongolia is a nation bordered by China and Russia which is truly one of the world's last undiscovered travel destinations and the safest country to visit.
It is an explorer's dream, with natural wonders like the Gobi Desert and annual festivals such as Naadam that boasts of unique history dating back to the Mongol Empire of Genghis Khan but it is seemingly untouched by tourism.
In simple words, Mongolia is a land of adventure, horses, nomads, and blue sky which you should definitely add to your Asia travel bucket list.
2. Georgia
A former Soviet republic that's home to Caucasus Mountain villages and the Black Sea beaches, Georgia is a country at the intersection of Europe and Asia that is famous for Vardzia, a sprawling cave monastery dating to the 12th century, and the ancient wine-growing region Kakheti where the capital, Tbilisi is known for the diverse architecture and mazelike, cobblestone streets of its old town.
Georgia is a perfect destination for more intrepid travelers wanting to explore mountainous regions and lush lowland vineyards.
3. Kyrgyzstan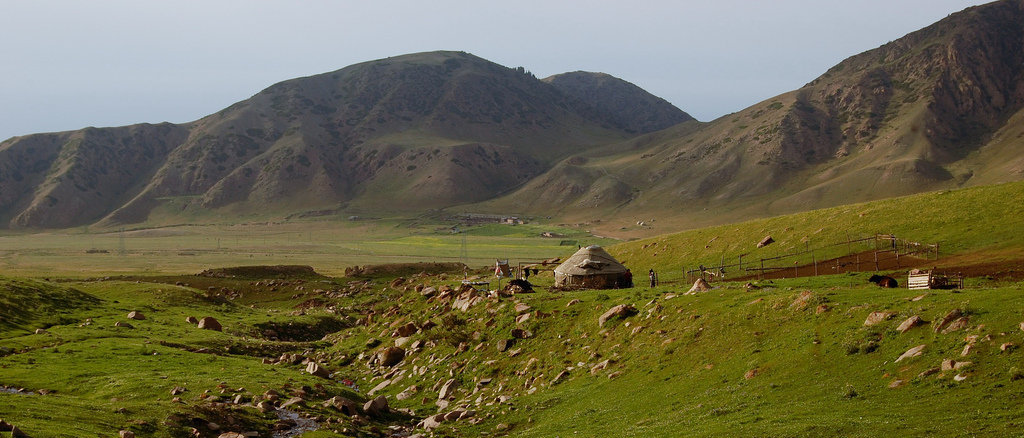 Kyrgyzstan is a rugged Central Asian country along the Silk Road, the ancient trade routes between China and the Mediterranean whose surreal atmosphere makes it one of the upcoming destinations for worldwide vacationers, who are keen on the best places to visit in Kyrgyzstan.
This amazing nation is known for its fascinating historical landmarks with large open doors for aficionados of outdoor activities that are characterized by special geography made off to a great extent untouched mountains, moving summer pastures, and stark ridges that are lit up by the semi-itinerant, shepherd, and yurt-staying cultures.
But this beautiful country is yet to be known by travelers from all over the world even though the country's beauty is stunning.
4. Croatia
A fascinating land with a hard-fought history in a complex corner of Europe which is emerging as one of Europe's most popular beach destinations and blessed with year-round sun.
Also from rolling vineyards to sweeping coastal cliffs, Croatia's historic towns and idyllic islands have a wealth of natural attractions to offer.
5. Armenia
Defined by religious sites including the Greco-Roman Temple of Garni and 4th-century Etchmiadzin Cathedral, headquarters of the Armenian Church, Armenia is a nation, and former Soviet republic, in the mountainous Caucasus region between Asia and Europe.
There would hardly be anyone who would not agree with the statement that Armenia is more attractive and beautiful with its undiscovered miracles where every corner of Armenia has its own history – a legend,  a myth connected with it.
6. Tajikistan

Known for being the land of the high Pamir Mountains, Tajikistan is the smallest country in Central Asia and yet it is still almost five times the size of Belgium.
Famous for rugged mountains, popular for hiking and climbing where you can see mountains almost everywhere: even along the skyline of Dushanbe itself.
Tajikistan has everything an intrepid traveler can dream of. Hiking, trekking, mountaineering, rafting, paragliding, adventure jeep touring, camping, cycling, horse riding, and even Yak riding, yes Yaks can be used as a means of transport, everybody can find his or her own adventure here but yet it is untouched, unspoiled and unrivaled.
So you must add Tajikistan to your travel bucket list where you don't have to seek adventure in Tajikistan, adventure seeks you! Tajikistan is a place for travelers rather than tourists.
7. Azerbaijan
Known as the "The Land of Fire" because of its Yanar Dag (Burning Mountain) which is a natural glowing fire burning on a hillside along the Caspian Sea, Azerbaijan is a nation and former Soviet republic that is bounded by the Caspian Sea and Caucasus Mountains which span Asia and Europe.
The country shares a border with Russia, Georgia, Armenia, Iran, and a little bit of Turkey. The way Azerbaijan is placed geographically is what makes it a real blend of East and west.
We can say that there are few places on earth that better showcase the meeting of East and West, past and present and Azerbaijan is one of them whose capital of Baku is called "The Paris of the East."
This place of mystery and enchantment lures travelers with a taste for the exotic and an appreciation for subtle beauty.
Azerbaijan is worth visiting but it's untouched and yet to be discovered by travelers from all over the world.
8. Kazakhstan
Kazakhstan, a Central Asian country and former Soviet republic, extends from the Caspian Sea in the west to the Altai Mountains at its eastern border with China and Russia.
Kazakhstan is wide to an extent that it encompasses 5 climate zones and has 2 time zones by being the ninth largest country in the world which is a very beautiful and diverse country offering a lot of tourist attractions to travelers from all around the world.
But because of its huge territory by being 9th largest country in the world it makes almost impossible for an ordinary tourist to see all the places of interest in one trip.
9. Moldova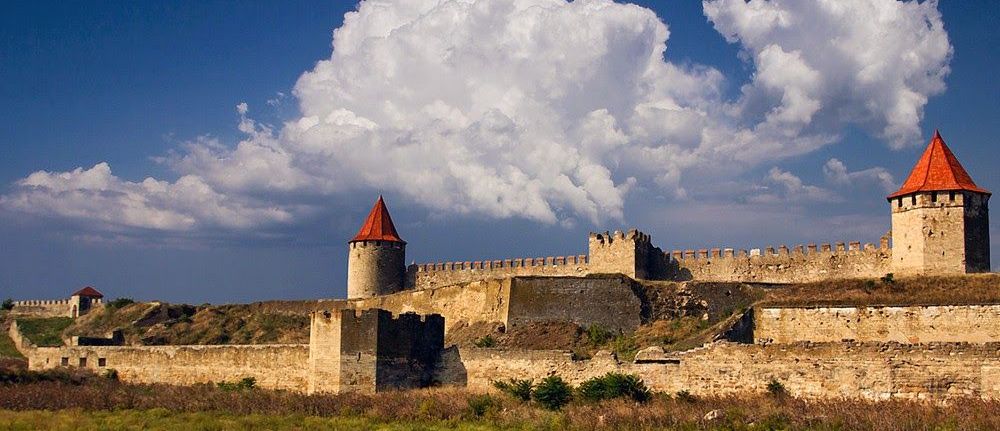 Moldova is an Eastern European country and former Soviet republic that has varied terrain including forests, rocky hills, and vineyards which are mysterious and quaintly charismatic with plenty of Russian influence making it feel decidedly different from other European countries.
Its wine regions include Nistreana, known for reds, and Codru, home to some of the world's largest cellars whose capital Chisinau has Soviet-style architecture and the National Museum of History, exhibiting art and ethnographic collections that reflect cultural links with neighboring Romania.
10. Uzbekistan
Known for its mosques, mausoleums, and other sites linked to the Silk Road, the ancient trade route between China and the Mediterranean, and famous for its ancient cities with thousands of years of history behind.
Some were invaded by Alexander the Great and later destroyed by Genghis-Khan, some are less than 100 years old, some are major pilgrimage destinations of the Muslim world, there's one fading town-disaster.
Uzbekistan is a Central Asian nation and a former Soviet republic.
What makes it so unique? Samarkand, a major city on the route, contains a landmark of Islamic architecture: the Registan, a plaza bordered by 3 ornate, mosaic-covered religious schools dating to the 15th and 17th centuries and many more.