There are many places on this planet that are on the brink of being wiped off due to dramatic climate changes that our planet has been recently experiencing, thanks to global warming and man-made disasters! which have been permanently altering the landscape of the world –  where some of them are on the verge of disappearance in the next 100 years.
Here are the 10 Places To See Before They Are Gone !!! 
10. Galapagos Islands
The Galapagos Islands is a volcanic archipelago in the Pacific Ocean. It's considered one of the world's foremost destinations for wildlife viewing.
Its a part of Ecuador and is situated in the Pacific Ocean about 1,000 km from South America.
Threat: Ecosystem is being destroyed
Expected Time Remaining: Unknown
Cause: Pollution & Global warming
9. The Maldives

known for its beaches, blue lagoons, and extensive reefs, The Maldives is a tropical nation in the Indian Ocean composed of 26 ring-shaped atolls, which are made up of more than 1,000 coral islands.
The climate of the Maldives is ideal for visitors to get engaged in water sports such as swimming, fishing, scuba diving, snorkeling, water-skiing. windsurfing and kiteboarding.
Threat: Sinking
Expected Time Remaining: Less than 100 Years
Cause: Rise in the sea level
8. Great Barrier Reef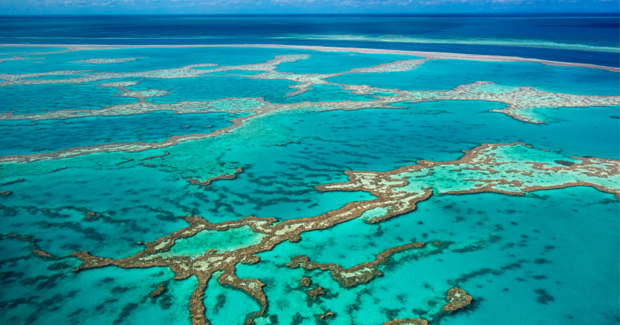 The 2,300 km-long ecosystem comprises thousands of reefs and hundreds of islands made of over 600 types of hard and soft coral which is off the coast of Queensland in northeastern Australia, is the largest living thing on Earth, and even visible from outer space.
Threat: Coral bleaching
Expected Time Remaining: Less than 100 Years
Cause: Global Warming
7. Venice
With no roads, just canals – including the Grand Canal thoroughfare – lined with Renaissance and Gothic palaces – Venice, the capital of northern Italy's Veneto region, is built on more than 100 small islands in a lagoon in the Adriatic Sea.
Though its watery canals evoke a sense of romance, Italy's "floating city" might go the way of Atlantis: flooding has been increasing for years.
Threat: Sinking
Expected Time Remaining: Less than 70 Years
Cause: Rising ocean levels & Floods
6. The Dead Sea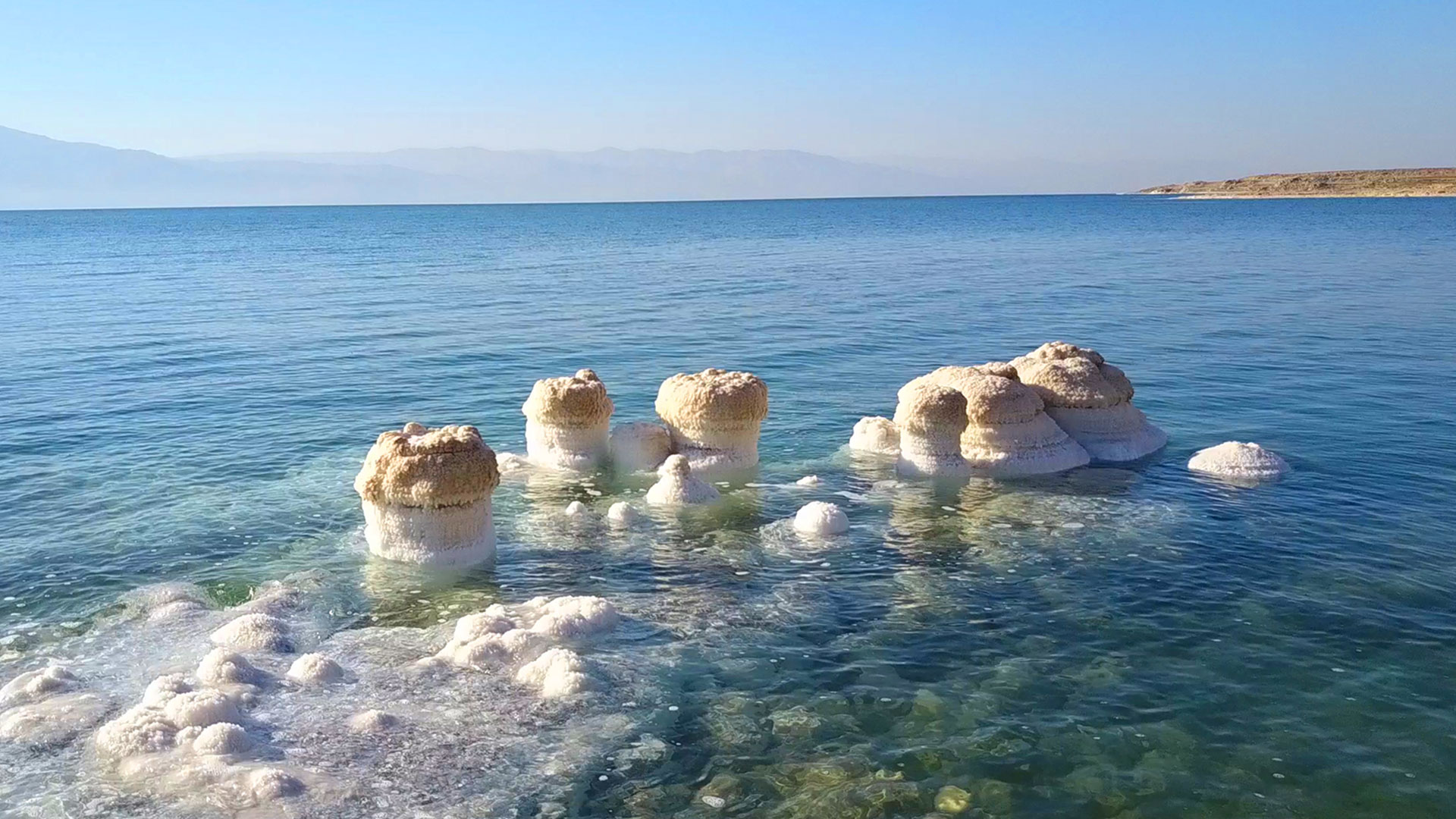 Bordering Israel, the West Bank, and Jordan – The Dead Sea is a salt lake whose banks are more than 400 m below sea level, the lowest point on dry land.
Its famously hyper-saline water makes floating easy, and its mineral-rich black mud is used for therapeutic and cosmetic treatments at area resorts.
Threat: Shrinking
Expected Time Remaining: Less than 50 Years
Cause:  Drop in the groundwater level, Mineral extraction, etc.
5. The Alps
The Alps are the highest and most extensive mountain range system that lies entirely in Europe, stretching approximately 1,200 kilometers across eight Alpine countries: France, Switzerland, Italy, Monaco, Liechtenstein, Austria, Germany, and Slovenia.
Every year, the European mountain range loses around 3% of glacial ice which is really bad news for hikers and winter sports fans: Climate change has a strong effect on the Alps because they're at a lower altitude than other mountain ranges, such as the Rockies.
Threat: Ice Loss
Expected Time Remaining: 40 Years
Cause: Global Warming
4. Madagascar
Home to thousands of animal species, such as lemurs, found nowhere else, plus rainforests, beaches, and reefs, Madagascar is a huge island nation off the southeast coast of Africa.
Threat: Forest being destroyed
Expected Time Remaining: Less than 35 Years
Cause:  Mass deforestation & Multitude of fires
3. The Congo Basin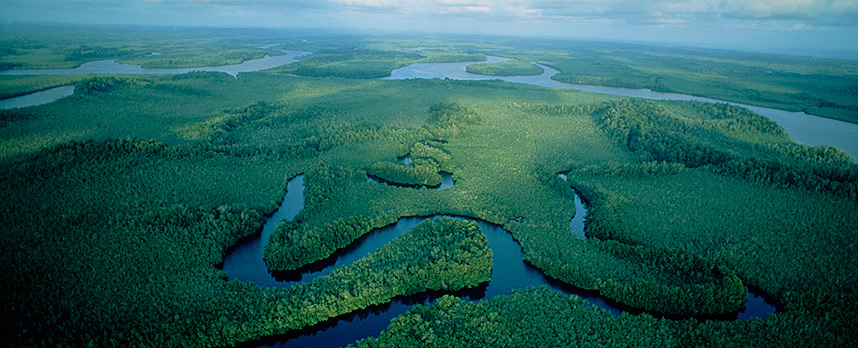 Much of the basin is covered by rich tropical rainforests and swamps. The Congo Basin is the sedimentary basin of the Congo River.
The Congo Basin is located in Central Africa, in a region known as west equatorial Africa. The Congo Basin region is sometimes known simply as the Congo.
Threat: Tropical forest being destroyed
Expected Time Remaining: Less than 25 Years
Cause: Deforestation, Mining, Agriculture & Illegal Logging
2. Glacier National Park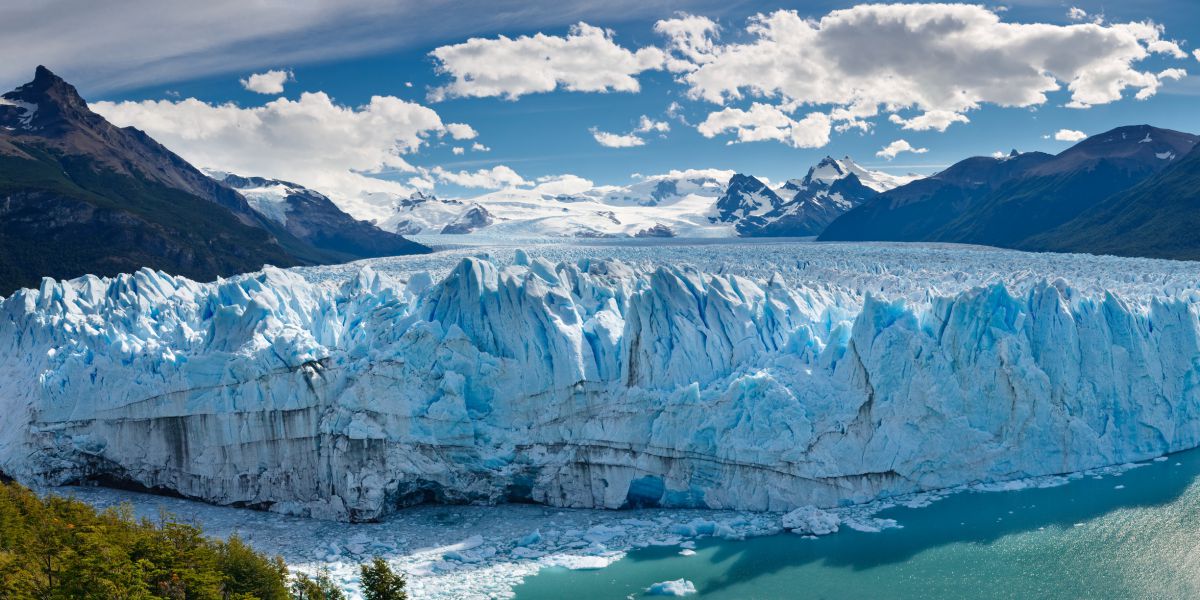 Glacier National Park is a 1,583-sq.-mi. a wilderness area in Montana's Rocky Mountains, with glacier-carved peaks and valleys running to the Canadian border.
The Glacier National Park was once littered with hundreds of glaciers. About a hundred years ago, there were still 150 of them.
By 2005, only 27 remained and they are expected to vanish within a few decades. The glaciers have been an important part of the park´s fragile ecosystem, providing a home to numerous animal and plant species.
Threat: Ice Loss
Cause: Global Warming
Expected Time Remaining: Less than 20 Years
1. Taj Mahal

The Taj Mahal, One of the 7 wonders of the World is an ivory-white marble mausoleum on the south bank of the Yamuna river in the Indian city of Agra.
It is visited by tourists from around the world and it may be ready to close its door forever as it is believed that the visitors will have no more than five years to visit this amazing architectural wonder.
Threat: Closing to Public
Expected Time Remaining: 5 Years
Cause: Air Pollution, River pollution & Decaying of the wood (which supports the structure)
Many people are regular travelers or travel enthusiasts who wander off to different places to explore the unexplored.
So, travel to these wonderful destinations before they are gone!