Located in the Talas River valley between two mountain ranges, Talas is a town in northwestern Kyrgyzstan which is a small but famous city, and it's the administrative center of Talas Province.
Talas is separated from the country by a chain of mountains but can be reached by crossing the Teo-Ashuu Pass. Talas Province is famous as the probable birthplace of the legendary hero Manas and of Kyrgyzstan's most famous writer, Chingiz Aitmatov.
So, don't miss to discover the amazing places of Talas in Kyrgyzstan whenever you plan to visit this nomadic country.
Here are the 4 Beautiful Places To Visit In Talas (Kyrgyzstan).
1. Besh Tash National Park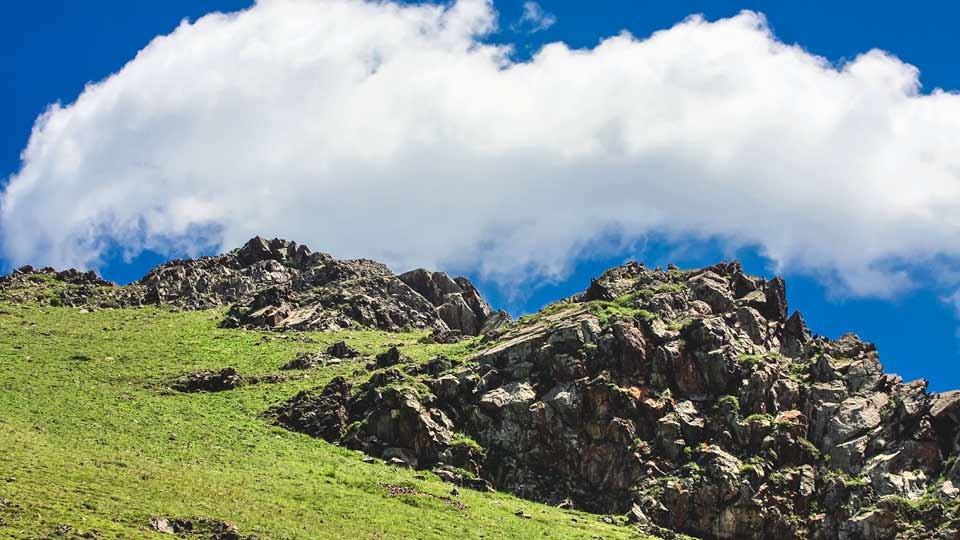 Home to 11 plant species listed in the Red Book such as the Persian Mountain Ash and Semenov Fir, Besh Tash National Park is 13 km from Talas and located on both sides of the Besh Tash river.
It's encompassed by mountain ranges from the Talas Ala-Too on 3 sides. Founded in 1996, it covers an area of over 32,000 hectares that contains 800+ plant species, 2,000+ insect species, and a number of rare animals such as the golden eagle, Turkestan Lynx, and the snow leopard.
A magnificent valley of the same name lies around it. A unique park zone runs along the two banks of this beautiful river. The length of the territory of the Besh Tash National Park is about 30 km.
So, if you care to indulge in a big of hiking, there's a beautiful alpine lake that's about 28 meters deep at an elevation of 3,000 meters within the park.
Also within the Besh Tash National Park is a glacier-fed river where anglers can find rainbow trout, I am sure you will love to visit this amazing park but don't forget to keep your eyes peeled for rare fauna, including snow leopards, that inhabit the area.
2. Manas Peak
The Manas Peak is the highest point that majestic at 4,488 meters of the Talas Ala-Too range located in its western part, earning its right to be named after Kyrgyzstan's legendary hero.
Manas is Kyrgyzstan's most famous figure and according to legend, was responsible for uniting the 40 nomadic tribes of Kyrgyzstan.
Its slopes are so steep that no snow and ice ever cling to the mountainsides. Named after the great Kyrgyz hero Manas, this peak is the symbol of independence. Manas Peak is one of the Western Tien Shan's highest peaks and is the highest in the Talas Ala-Too Ridge. So, climbing to its top requires considerably strong skills and enormous efforts due to the steepness of the slopes.
Considered one of the most breathtaking peaks in Kyrgyzstan, Manas Peak is an excellent choice for adventure climbing tours but again it contains several challenging rock faces and ascents that are sometimes as steep as 50 degrees.
3. Kirov Reservoir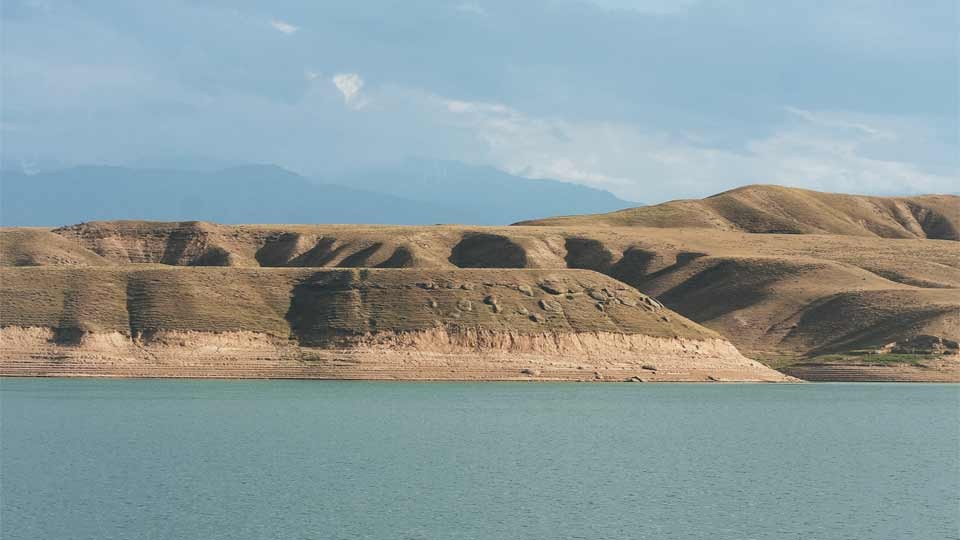 The Kirov Reservoir is located in the Chon-Kapka gorge that covers an area of 39 sq. km and reaches depths of up to seven meters.
The reservoir was built for the purpose of irrigation for lands in Kyrgyzstan and Kazakhstan. But with picturesque scenery, the coastal areas are ideal for fishing as well as other recreational activities.
So, that's why many people travel to Kirov Reservoir to take advantage of the nice setting for outdoor games, activities, picnics, and fishing. Fish found within the reservoir include Snow Trout, Osman, common carp, Grass Carp, and Silver Carp.
4. Gumbez of Manas
Located in Kenkol valley, 22 km north-east of Talas, The Gumbez (Mausoleum) of Manas, a medieval architectural monument.
This mausoleum, while slightly small (11 meters tall, 50 square meters), is ornately decorated as befits the legendary Kyrgyz hero of Manas known for uniting all the different Kyrgyz tribes despite their differences.
This mausoleum is the most ancient of those similar structures which survived on the territory of Kyrgyzstan and this unique monument of history is another landmark of the Silk Road epoch. The Gumbez of Manas is made of brick, has Arabic inscriptions, is decorated in traditional Kyrgyz style, and topped with a dome.
Something you may notice and find odd is that upon inspection of the mausoleum, there's an inscription on that outside that says the daughter of a wealthy ruler from the Middle Ages is buried there, not Manas.
However, as the legend goes, it was actually commissioned by Kanykei, Manas's wife, and built by expert craftsmen all the way from Bukhara and Samarkand.  The inscription was merely a ruse to confuse the enemies of Manas at the time so they would not defame his resting place.
Gumbez of Manas is a rare kind of structure for any travelers around the world.