Nestled in the foothills of the Eastern Himalayas and is considered the Gateway to South East Asia, Manipur is strategically located in the North-eastern corner of India bordering Myanmar.
Manipur that is located in a lush green corner of North East India, is an oval-shaped valley surrounded by nine ranges of bluish-green hills intertwined with cascading rapids, carpets of flowers, and lazy lakes.
The serene beauty of the state leaves every traveler spellbound that Pt. Jawaharlal Nehru, the first Prime Minister of India once described the state as the 'Land of Jewels'.
A little paradise on earth with its rich cultural heritage and sublime natural beauty, Manipur is a mosaic of ancient traditions and rich cultural patterns.
But least touched and least discovered, the state is a promising tourist destination for adventure and nature lovers alike. Now, let's find out the hidden gems of the 'Land of Jewels'.
Here are the 6 Hidden Gems of Manipur.
1. Loktak Lake
Located at Moirang in Manipur state,  Loktak Lake is the largest freshwater lake in Northeast India which is famous for its circular floating swamps (phumdis in local language) floating over it.
Now you can imagine yourself standing on a piece of land that floats on water and no, not for some fictitious narration but in real life – this unbelievable experience is something that's actually possible in Manipur.
It is a beautiful stretch of water resembling a miniature inland sea. Here visitors can catch a bird's eye view of the lake from Sendra.
Fishermen living in floating islands called Phumdis in floating huts known as Phumsangs are unique sights of this lake where a day spent at Loktak Lake is a lifetime of memory.
2. Ukhrul
If greenery that always attracted you then Ukhrul is the town you must visit on your trip to Manipur.
Being the highest hill station in Manipur, Ukhrul is a mesmerizing district of Manipur where the enchanting and beautiful view of the Ukhrul town is far away from the infuriating crowd, cacophony of cars, the towering and congested buildings.
This heaven-like town is sure to provide plenty of options for a sightseeing tour including the Shiroi Peak or Shirui Kashung which is a place popular for the Siroy Lily. The Siroy lily is an exotic variety of flowers that can only be found in the Ukhrul district.
Do not miss to visit this small hill station that is located at a distance of 81 km away from Imphal because Ukhrul is no less than a paradise to the ones who love greenery.
3. Churachandpur
Located 59 km away from the state capital Imphal, Churachandpur is the district headquarter of the largest district in Manipur that is locally called Lamka, meaning the 'place situated at a road junction'.
This beautiful town of Churachandpur is surrounded by small hills and narrow valleys.
It has a deep historical significance and it is believed to have witnessed a lot of bombarding when the Japanese entered India. The town was then left devastated which today is visited by tourists coming from different parts of the world and considered to be the peaceful town of Manipur.
Being the second largest town in Manipur after Imphal, Churachandpur is one of the destinations in Manipur which is worth a visit once in a lifetime.
4. Singda
Located 16 km from the capital city of Imphal and at a height of about meters above sea level, Singda is a popular picnic spot, with scenic views, and relative calm.
The Singda Dam is the highest mud dam in the world. The drive to the dam is picturesque and is surrounded by paddy fields and lush green hills which is a very popular hiking and picnicking spot.
October to May is the best time to visit Singda dam.
5. Kachai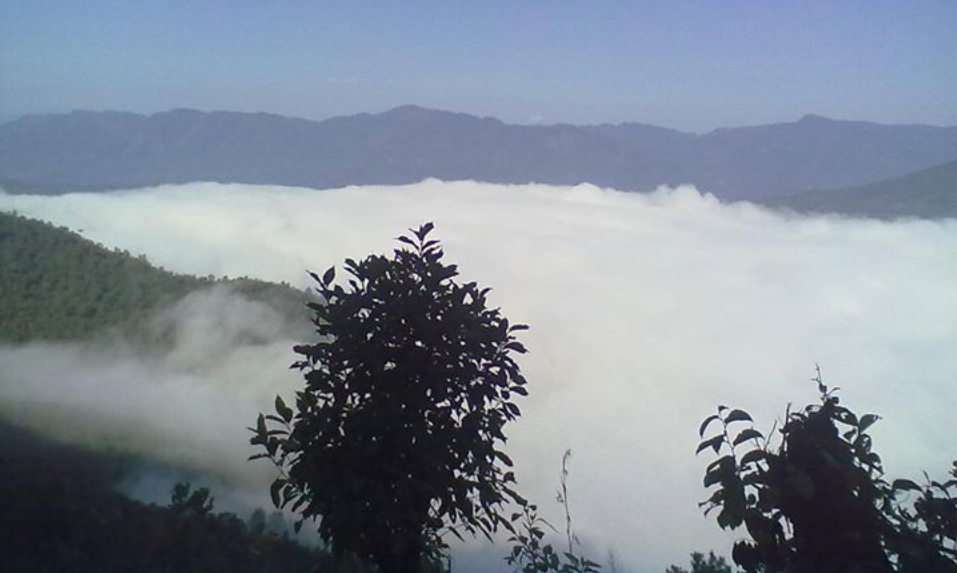 Kachai is one of the most scenic villages in Ukhrul District, located at extreme west in Ukhrul District, the boundary with Senapati district, Manipur.
It is the highest lemon producer village in Manipur state and is famous for lemon cultivation annual lemon festival. The village is home to people of the Tangkhul Naga tribe.
The area of Kachai is mostly inaccessible with difficult terrain and has, therefore, remained untouched as a virgin forest that forms a natural habitat for a large number of rare and indigenous flora and fauna.
Kachai village is blessed with a sub-tropical climate with a thick fog/mist in the morning which appears from the month of December to January till 10:00 AM, which naturally waters the lemon plants.
6. Bishnupur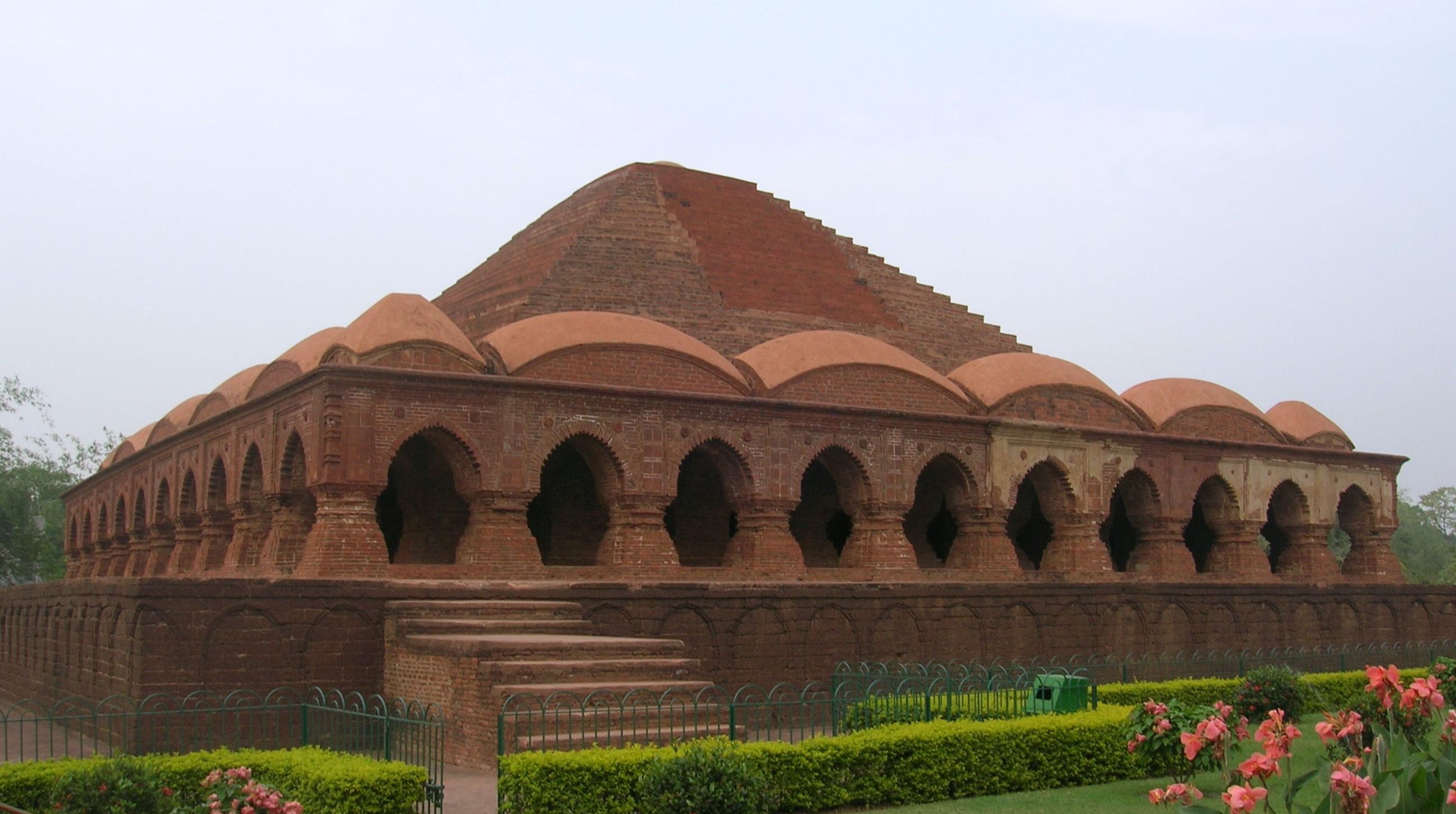 Called the cultural and religious capital of Manipur, Bishnupur is a land where Lord Vishnu resides, the land which is beautifully dotted with dome-shaped terracotta temples, and the home of the famed dancing deer called Sangai which is the only place where this rare breed of deer can be found in the world today.
Bishnupur is really heavenly. Bishnupur is often called the land of dancing deers. If you visit Manipur then you'll come across many attractions in the city that are worth visiting.
Popular as the temple town of Manipur, the town of Bishnupur has a lot to offer to visitors coming from different parts of the world. Right from temples to historical sites and national parks, Bishnupur is sure to help you make the most out of your visit to this small yet interesting town of North East India.
October to February is the best time to visit Bishnupur in Manipur.
If you liked this article, then please subscribe to my YouTube Channel for Travel Adventures. You can also follow my adventures on Twitter and Instagram.