Sicily is the largest Mediterranean island, is just off the "toe" of Italy's "boot" whose rich history is reflected in sites like the Valley of the Temples, the well-preserved ruins of 7 monumental, Doric-style Greek temples, and in the Byzantine mosaics at the Cappella Palatina, a former royal chapel in capital city Palermo.
On Sicily's eastern edge is Mount Etna, one of Europe's highest active volcanoes.
It is one of the pearls of Southern Italy and can be discovered, understood, and experienced through a series of itineraries dedicated to areas of interest ranging from nature to history and traditions.
Let's find out some of the amazing places to visit in Sicily where you'll have an unforgettable holiday among wine and food itineraries, unique artistic masterpieces in the world, 3 active volcanoes, snowy mountains, and a wonderful sea.
Here are the 8 Amazing Places To Visit In Sicily, Italy.
1. Palermo
Palermo is the capital of the Italian island of Sicily whose 12th-century Palermo Cathedral houses royal tombs, while the huge neoclassical Teatro Massimo is known for opera performances.
Palermo is Sicily's cultural, economic, and tourism capital. It is a city rich in history, culture, art, music, and food and it is one of those cities with a very distinct, almost tangible atmosphere, a place of mystery where reality often outperforms the traveler's imagination and preconceived stereotypes.
2. Mount Etna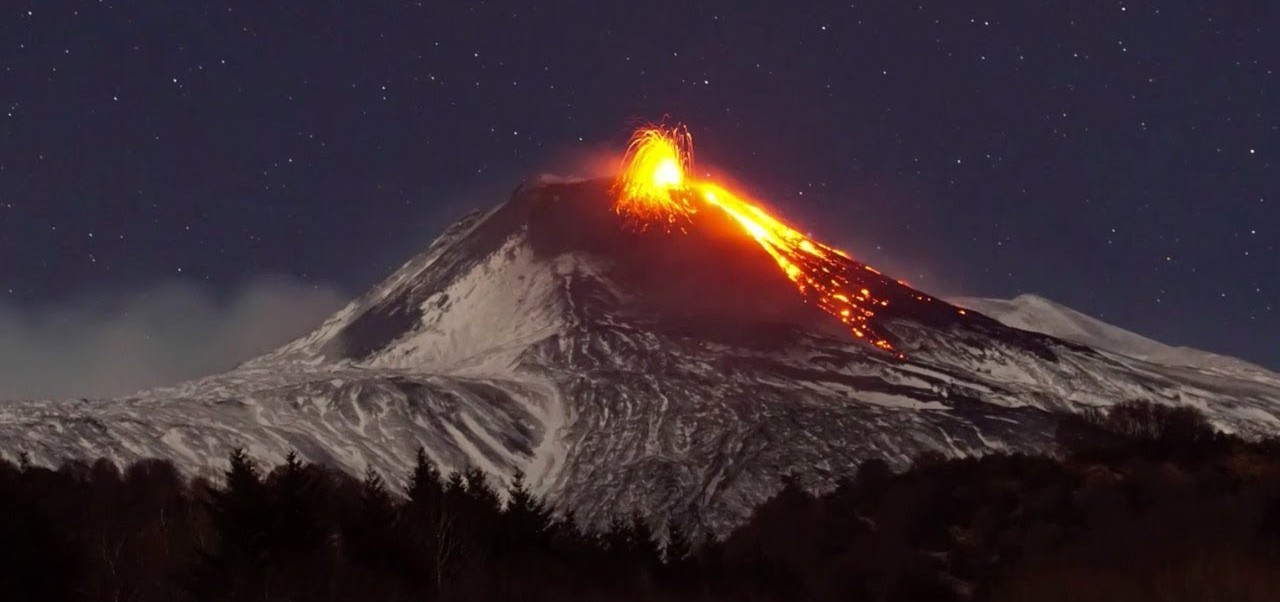 Mount Etna is an active stratovolcano on the east coast of Sicily in the Metropolitan City of Catania, between the cities of Messina and Catania that lies above the convergent plate margin between the African Plate and the Eurasian Plate.
Etna is the tallest active volcano in continental Europe with persistent activity at multiple summit craters and vents.
It is renowned for its exceptional level of volcanic activity, and the documentation of its activity over at least 2,700 years whose notoriety, scientific importance, and cultural and educational value are of global significance.
If you want to see something new and different then Mount Etna is a must-visit for you.
3. Agrigento
Known for the ruins of the ancient city of Akragas in the Valley of the Temples, a vast archaeological site with well-preserved Greek temples, Agrigento is a hilltop city on Sicily's southwest shore.
Standing on terraced levels at the top of a plateau, with a city plan resembling a chessboard, Akragas was one of the largest Greek cities on the Mediterranean Sea.
The actual core of the archaeological site of Agrigento lies in the area of the magnificent temples that are rich in Greek, Roman, and Paleo-Christian necropolises not.
So don't miss to visit "the valley of the temples" that does not lack for beautiful works and landscapes when you're in Sicily.
4. Stromboli
Stromboli is a small island in the Tyrrhenian Sea, off the north coast of Sicily that contains one of the three active volcanoes in Italy which is one of the eight Aeolian Islands, a volcanic arc north of Sicily.
It is a popular day-trip destination from the other islands and from the Italian mainland which is an incredible and awe-inspiring sight, with a unique island atmosphere that attracts not just tourists but also film-makers and style-setters.
Stromboli expresses the best of itself at sunset with its totally black lava beaches where it's possible to see from the boat the night eruptions on the side of the volcano.
So, you shouldn't miss visiting this small paradise for its tranquillity, its narrow streets, its white houses, and its untouched nature.
5. Riserva Naturale Dello Zingaro
Located almost completely in the municipal territory of San Vito Lo Capo, Riserva Naturale Dello Zingaro was the first natural reserve set up in Sicily in May 1981.
This reserve is one of the most admired natural gems in Sicily where you can experience the sea as it was centuries ago that has no coastal road, no cars, no noise except the one coming from wind and waves.
So, don't forget to add it to your bucket list because it is a small earthly paradise loved by the most obstinate hiker and by those who simply do not want to miss the unique experience of bathing in perfect temperature clear water.
6. Scopello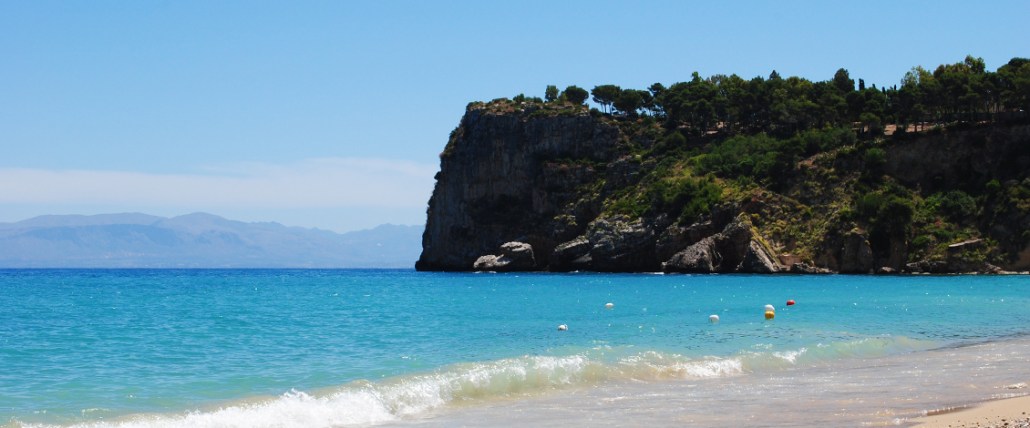 Scopello is a coastal village, in the municipality of Castellammare del Golfo in the province of Trapani in Italy which is a small but charming seaside village that is the southern gate of the Zingaro Nature Reserve about 40 kilometers from Trapani.
For several years now, this low-key destination has been in vogue not just with local people but with trendsetters including film directors and magazine photographers where the town is organized around the central square, Piazza Nettuno, near which is the famous farmhouse, dating back to the eighteenth century.
It has attractive stretches of rocky coastline and green hillside nearby, and Sicilians from as far away as Palermo come to the Scopello area to enjoy the landscape and the sea bathing which you shouldn't miss at any cost when you're in Sicily.
7. Pantelleria
Pantelleria, the ancient Cossyra or Cossura, is an Italian island and comune in the Strait of Sicily in the Mediterranean Sea which is also a volcanic island that sits alone in the Mediterranean Sea, south of Sicily and 35 miles east of Tunisia.
It is amazing but it has rocky terrain, sheer cliffs, and tiny roads which makes it a little bit difficult to explore which is worth it in the end.
You shouldn't miss visiting this amazing island which is caught between two continents where this rugged island off the coast of Sicily and Tunisia is one of Europe's most intriguing islands that doesn't need to show off, it's up to us to discover its beauty and get to know its heart.
8. Marzamemi
Marzamemi is a southern Italian hamlet of Pachino, a municipality part of the Province of Syracuse, Sicily whose main attractions are the tasty fish recipes served by picturesque restaurants, the amazing sight of the sea, the narrow alleys and buildings that remind us of a medieval county, and the tonnara.
Marzamemi has an exotic flair to it that doesn't have Greek roots; rather it was founded by the Arabs and originally called Marsa' al Hamen (which translates as "harbor of the turtle doves").
Marzamemi is worth visiting at any time of year, but it really comes into its own in the high summer months which is one of the most charming and authentic seaside villages in the southeast of Sicily.