Are you planning to spend your vacation surrounded by unexplored natural beauty with endless opportunities for trekking and other fun activities? Do you wish to escape the daily grind and heal your soul amidst the myriad flora and fauna? Then you must visit these beautiful places in Tripura.
Rich in art and culture, the land of nineteen tribes, Tripura is situated in the lush green hills and blessed with natural beauty and picturesque locations that attract tourists from all over the world. Tripura is one of the most ancient princely states of India. It is a tiny state belonging to the group of seven sister states (Tripura, Mizoram, Meghalaya, Nagaland, Manipur, Assam, and Arunachal Pradesh) near Assam surrounded by Bangladesh.
Tripura is not known to the people of the world; even many Indians have very little knowledge about the State. Tripura is a beautiful hilly place with altitudes varying from 50 to 3,080 sq. ft. above sea level, though the major population of the state lives in the plains.
Tripura has beautiful rock-cut carvings and stone images at Unakoti, Debtamura, and Pilak. Most of these carvings are huge in size and made on vertical walls exposed in the open atmosphere. This tiny state, hanging like a lush green emerald has a rich history and a plethora of cultural treasures that are often overlooked.
But now, it's time to find out some of the cool places to visit in Tripura as Tripura is more than just its breathtaking beauty; it is an illustration of a long and varied legacy of history and tradition, thus promising you a holiday you won't forget anytime soon.
Here are the 9 Best Places To Visit In Tripura.
1. Jampui Hill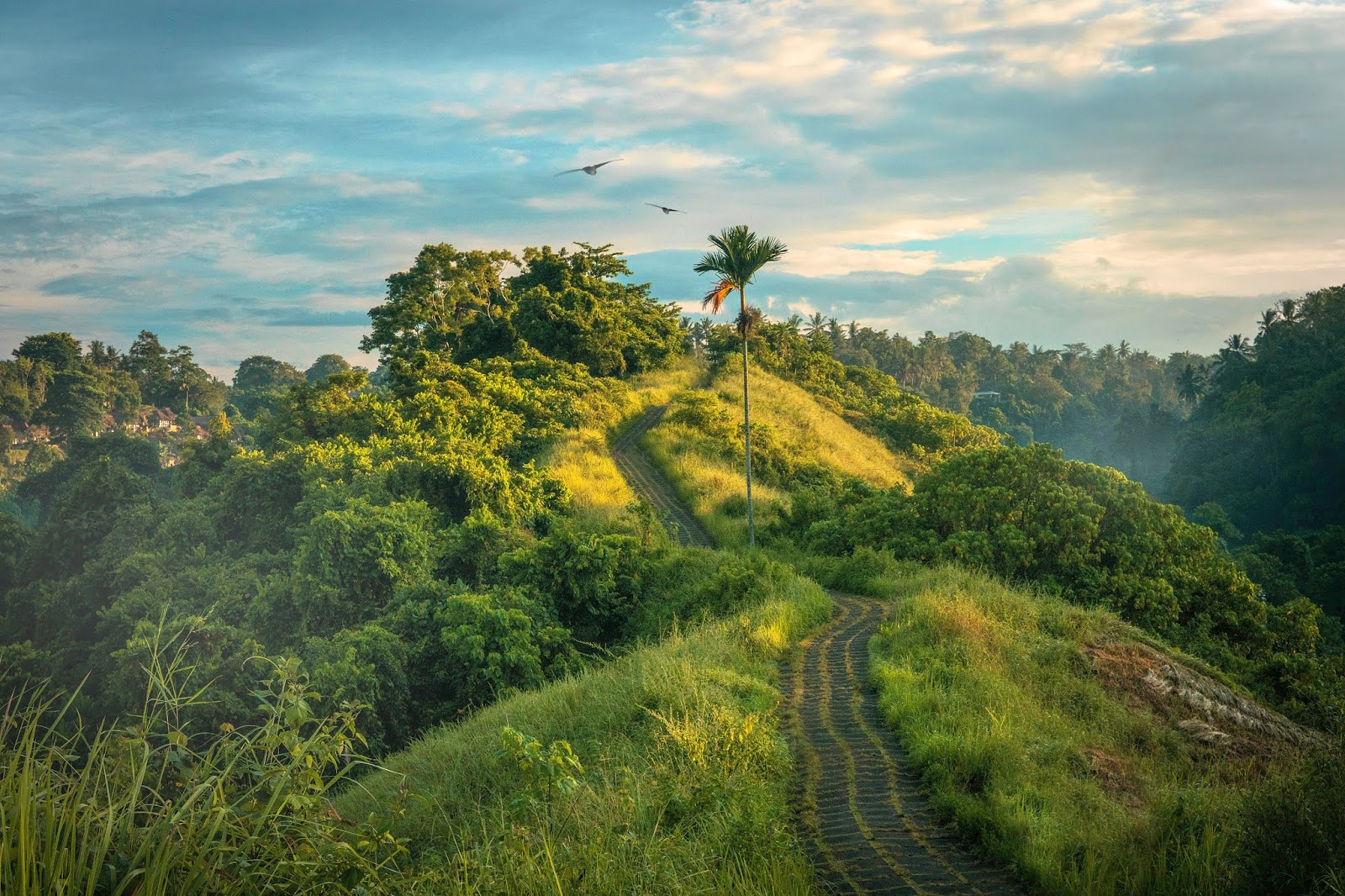 Famously known as the 'eternal hills of spring', Jampui Hill is situated about 200 km away from Agartala and is the highest hill range in the state bordering Mizoram that offers a mind-blowing view of the endless green valleys and distant mountains. This permanent seat of eternal spring is situated at an altitude of 3000' above sea level.
Its excellent climatic condition, green forests, beautiful orange garden, view of rising and setting sun are wonderful sights for tourists.
Different seasons offer different pleasures to the tourists at Jampui hill. From October to December the orange trees are laden with fruits and the entire hill range looks orange colored. From March to May, various species of orchids and other wild trees bear flowers. During the rainy season, the hill range is full of clouds and one can have the feeling of strolling in the clouds. During November every year, the unique Orange & Tourism festival is celebrated in the Jampui hill where a large number of travelers, both domestic and foreign, participate and enjoy this festival.
Mostly home to the Mizo people, this idyllic hill station is filled to the brim with life and joy, with Nature's beauty at its finest and of course, the popular activity of trekking in the Jampui hills attracts adventurers from around the country.
If you want to enjoy the best weather and Jampui Hills at its finest, then the months of September to December are recommended.
Jampui hill is a real paradise that attracts a large number of travelers with its virgin forests and peaceful and eco-friendly ambiance including beautiful orchids and colorful dance & music. So, don't miss to visit this amazing hill while you're in Tripura.
2. Unakoti Archaeological Site
Unakoti is where India's heritage stores its carvings and sculptures of gods and goddesses. It is the 'Shaiba' (Saivite) pilgrimage and dates back to the 7th – 9th centuries if not earlier.
The marvelous rock carvings, murals with their primitive beauty, waterfalls are not to be missed. Unakoti means one less than a crore and it is said that these many rock cut carvings are available here. Many of the rock carvings here depict the life of Lord Shiva as well as other instances from Hindu Mythology.
As per Hindu mythology, when Lord Shiva was going to Kashi along with one crore gods and goddesses he made a night halt at this location. He asked all the gods and goddesses to wake up before sunrise and proceed for Kashi.
Sculptures of the Nandi Bull, Lord Ram, Lord Ganesha, Lord Hanuman, and Lord Ganpati can also be seen here. For such a storehouse of religious and spiritual importance, it is only justified that the place also is the house to lush green flora and full of natural beauty.
Unakoti also makes a good place for hiking, trekking, and other activities given the terrain and the natural offerings of the area as a prime tourist spot in Tripura, Unakoti is an ancient pilgrimage centre, attracting tourists and devotees from far and wide which even you won't like to miss it.
3. Dumboor Lake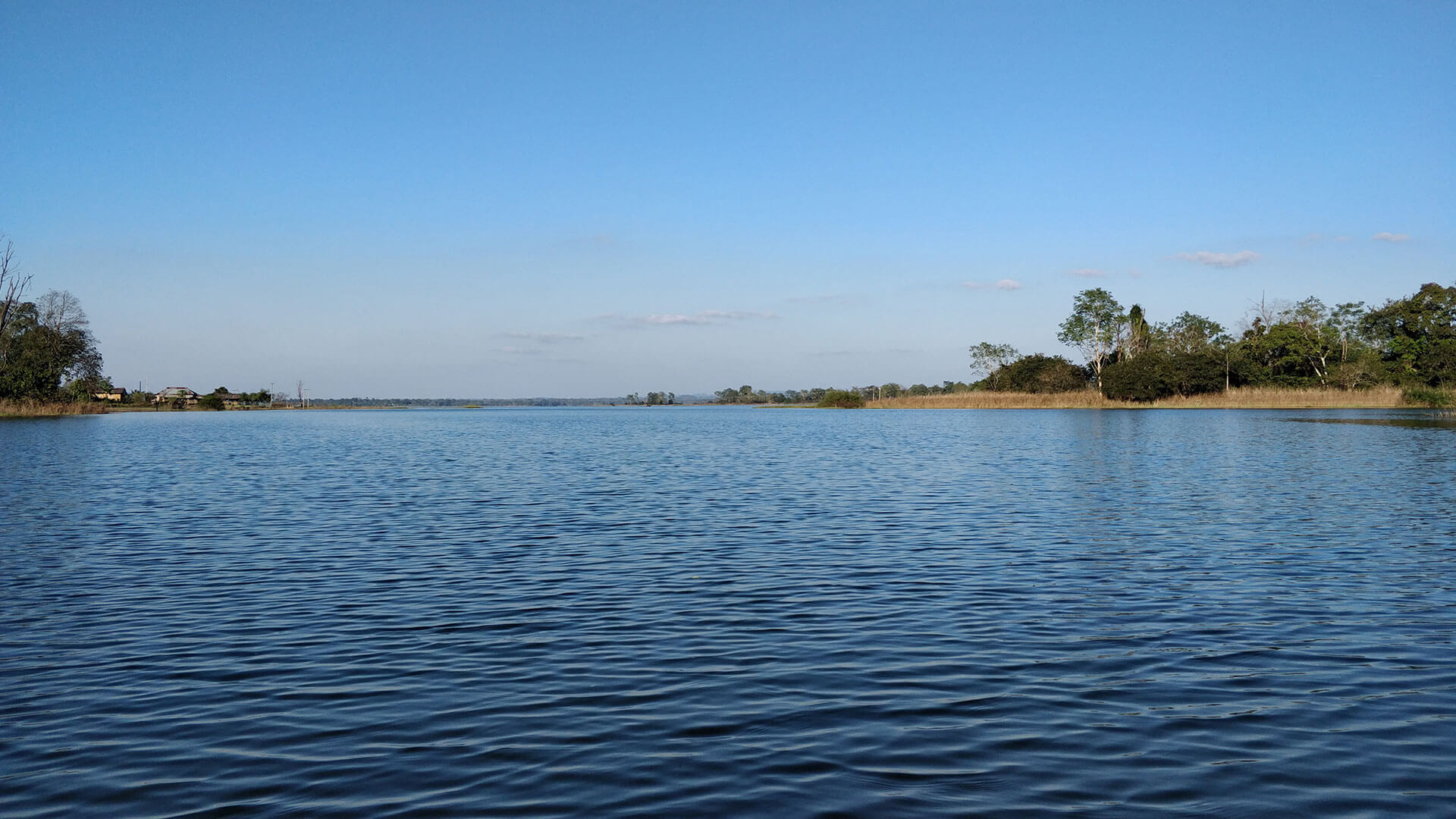 Dumboor Lake is located in the Amarpur sub-division, about 120 km away from the capital city of Agartala. The look of the lake is like tabor shaped small drum, "Dumboor" of Lord Shiva from which the name "Dumboor" originates.
A massive and breathtaking water body of 41 sq. km. with an unending spell of luxuriant green vegetation all around stands majestic for her exceedingly charming beauty and 48 islands in the midst of the lake.
Winter attracts hundreds of migratory birds of wild variety attributing the lake the status of a healthy wetland habitat much to the delight of ornithologists and travelers.
Dumboor Lake is no less than a paradise for nature lovers as it is lined by beautiful hills and lush green landscape.
With an unending spell of luxuriant green vegetation all around stands majestic for her exceedingly charming beauty and hold a great appeal for tourists out for a day in the great outdoors that makes it must visit place for anyone who's traveling to Tripura.
4. Chabimura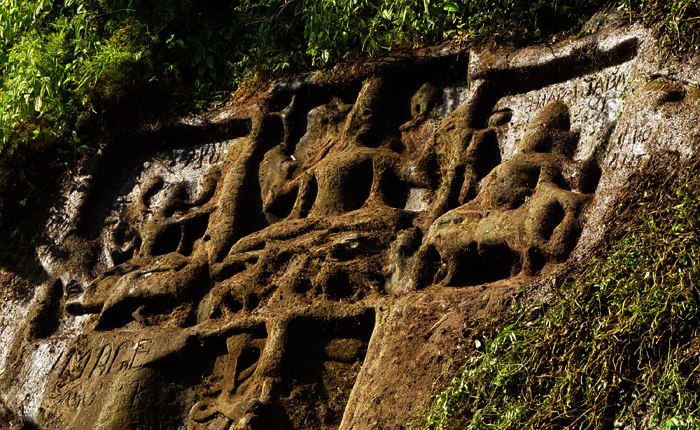 Chabimura is also known as Chakwrakma or Chakrakma is famous for its panels of rock carving on steep mountain wall on the bank of river Gomti that has huge carved images of Shiva, Vishnu, Kartika, Mahisasura Martini Durga, and other Gods and Goddesses.
The carving's images date back to the 15-16th century. Birds chirping, the wind passes through the trees, the sound of water falling of natural fountains, the waves and sound of river water when boatman ply the boat, the drone of cricket, sometimes the sound of wild animals in forests far makes you feel like talking with nature from very near.
Chabimura shows the beauty of nature very closely. To see the actual beauty of Chabimura you have to take a boat & then feeling the breeze coming from Gomati you can see the beautiful rock carvings on Chabimura mountain walls and you can also see some beautiful small natural fountains & caves.
The biggest idol of 'Maa Durga' in rock carvings is about 20 feet high, you can touch & take her blessings. There are many small caves in the mountain you can see from the boat but if you want to experience those waterfalls & caves personally there is one place you can go & do your adventure & it's really adventurous & beautiful.
If you have an adventurous mind it will surely call you to go there, climb the mountain, go to caves where you can see bats & snakes, locals say they don't harm. There are many travel destinations in Tripura and among them, Chabimura is one of them which has a special natural fascination for the visitors.
5. Pilak Archaeological Sites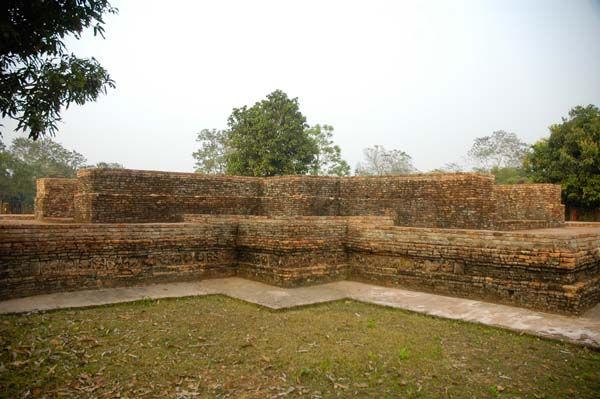 Pilak is an archaeological site in the Belonia sub-division of South Tripura. Many images and structures, belonging to Buddhist and Hindu sects, have been discovered here since 1927.
The site of a civilization that flourished during 8-12 centuries of the Christian era has been a cradle of a culture of heterodox creeds and sects representing both Hinduism i.e. Shiva, Surya, Baishnabi, and Buddhism i.e. Hinayana, Mahayana, Vajrayana which bear testimony to peaceful co-existence of the two cultures.
The important places are Shyam Sundar Tilla, Thakurani Tilla, Deb Bari, Balir Pathar, Sagar Deba, and Basudev Bari. The sculptures and art forms here have a remarkable similarity to that of the Palas and Guptas of Bengal, with influences of Myanmar and the local cultures.
You will find numerous rock-cut sculptures and terracotta plaques lying scattered in various places. Pilak Archaeological Sites boasts a wide collection of Hindu and Buddhist arts and sculptures that you should definitely visit on your Tripura trip so you can witness these amazing sculptures.
6. Buddhist Stupa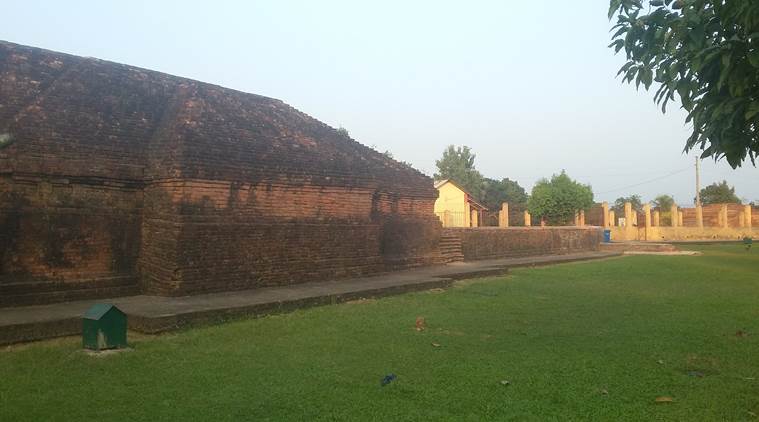 Recently after the denudation of a natural forest area, ruins of a brick-built building emerged in the north-western part of Sonamura sub-division on the edge of the border with Bangladesh.
The discovery of a massive Buddhist stupa, chaityagriha, a monastery, and other associated burnt brick structures at Boxanagar has reflected the art and architecture & religious aspects of ancient Tripura hitherto unknown.
The local people initially attributed the remains to an ancient temple of Manasa the goddess of a snake. Attention was drawn to the Archaeological Survey of India and they took over the site.
There an idol of Lord Buddha was discovered and it was confirmed that it had been a Buddha temple. More excavation of the site will unearth the hidden story.
7. Gunabati Group of Temples
On the way from Mahadeb Bari to Badara Mokam, one would find three temples on the left side of the road. Commonly known as Gunabati Mandir Gucchha (Gunabati Group of Temples), Gunabati Group of Temples reveals that it was built in the name of Her Highness Maharani Gunabati (wife of Maharaja Govinda Manikya), in 1668 A.D. the two other temples also bear contemporary look but their actual history is still to be unveiled.
The architecture of these temples resembles other contemporary temples of Tripura except that the topmost parts are without stupa. Core – Chambers are marked by the presence of pitcher circular core chamber and its vestibule which was large with stupa like a crown is beautifully crafted like a lotus.
If you like to discover history or something new then this place is definitely for you.
8. Tripura State Museum (Ujjayanta Palace)
The gleaming white Ujjayanta Palace located in the capital city of Agartala evokes the age of Tripura Maharajas. The name Ujjayanta Palace was given by Nobel Laureate Rabindranath Tagore which is a unique experience to witness living history and Royal splendor within the walls of Ujjayanta Palace.
This Palace was built by Maharaja Radha Kishore Manikya in 1901A.D; this Indo-Saracenic building is set in large Mughal-style gardens on a lakefront. The palace has three domes each 86 feet high stunning tiles floor curved wooden ceiling and wonderfully crafted door decor.
There are many temples set around the Palace. Floodlight in the evening enhances the attraction of this edifice. It housed the State Legislative Assembly up to 2011. Today the Royal Palace houses the State Museum with an impressive collection of Royal and cultural artifacts.
So as an introduction to the landscape and people of the state, the Tripura State Museum is the perfect place to being your journey to this charming region.
9. Neermahal Water Palace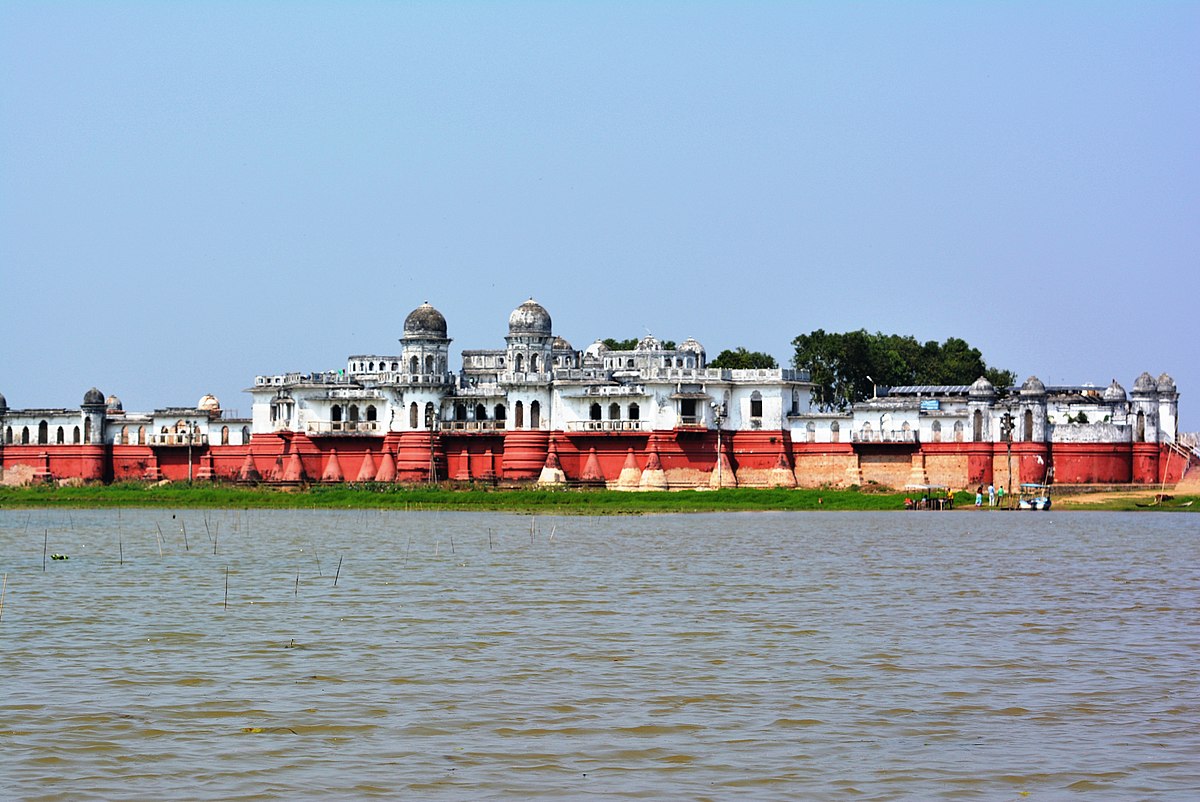 Neermahal literally means Water Palace. Neermahal is a former royal palace built by Maharaja of Tripura Kingdom Bir Bikram Kishore Manikya Debbarma of the erstwhile Kingdom of Tripura, India in the middle of the lake Twijilikma in 1930 and was completed by 1938.
It is situated in Melaghar, 53 kilometers away from Agartala, the capital of Tripura. The palace is a picturesque fairytale royal mention located in the middle of the Rudrasagar Lake build by Maharaja Bir Bikram Kishore Manikya in 1930 A.D as his summer residence is inspired by the Mughal style of architecture.
Based on that every year in the month of August a big festival observed by the local body and Govt. Department which is called the "Neermahal Water Festival". The festival observed for 3 days and many colorful cultural programs and event play in the evening.
A big attraction of the Neermahal water festival is the boat race in Rudrasagar Lake that you will not like to miss at all.
If you liked this article, then please subscribe to my YouTube Channel for Travel Adventures. You can also follow my adventures on Twitter and Instagram.