If you are going on a camping trip with your friends, then you don't need to carry any bulky digital cameras with you. With improvements in technology our smartphones now have really good cameras. This eliminates the need for an expensive DSLR, which is better suited for professional photography. Nevertheless, you might be surprised by the amazing pictures that smartphone cameras are capable of capturing these days.
But simply having a camera with the highest megapixels isn't enough as you also need to know some basic tricks of photography. An in-built camera app on most Android phones is loaded with some basic features found in professional cameras. In this article, let us find out how these features can be used to take professional photographs from your smartphone cameras.
Here are the 5 Mobile Photography Tips For Taking Incredible Smartphone Photos:
#1. Use different picture modes for different pictures
The preloaded camera app on your Android phone comes loaded with some different picture modes you can choose them according to the picture you are taking if you are clicking a picture of a person you can select portrait mode it will help to keep focus lock on the face. E.g. If you are taking a picture of a scenery or landscape you can conveniently use landscape mode and so on.
#2. Use burst mode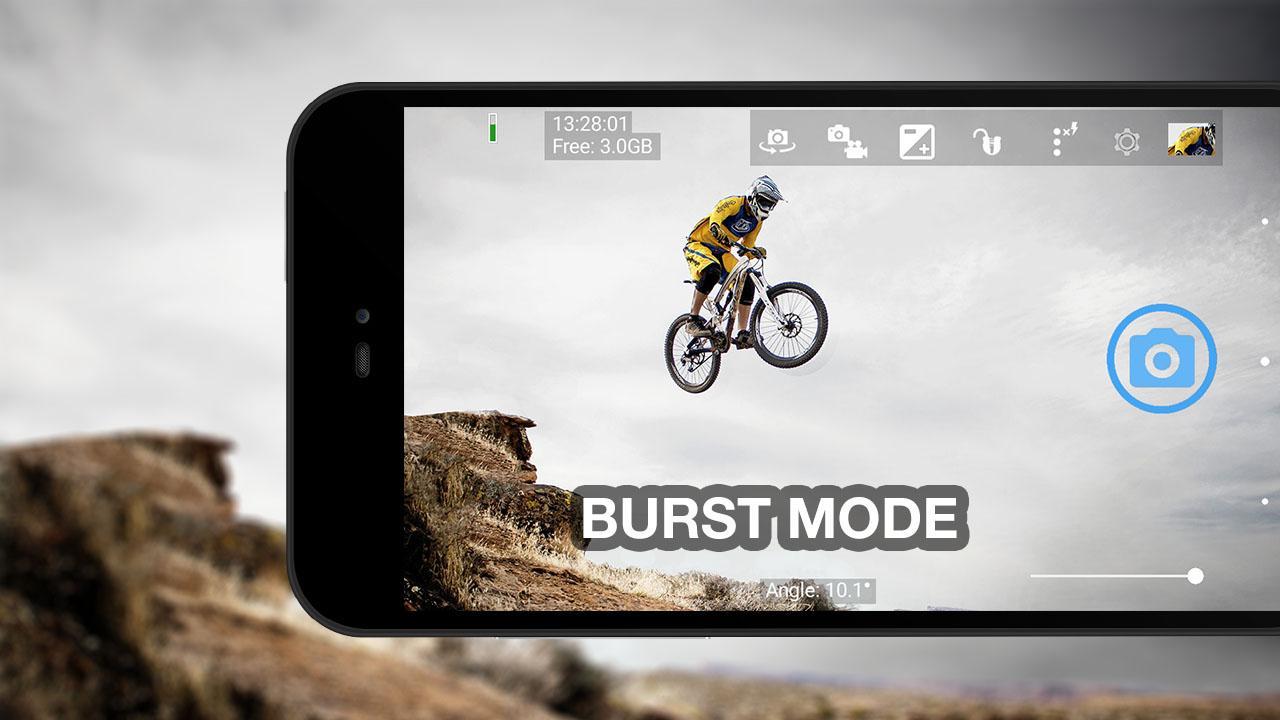 You will find this feature in most of the smartphones' cameras. We often try to take pictures of the things which just happens for a second such as fireworks, raindrops falling on leaves, etc. You will miss these shorts if you will just delay by one nanosecond here burst mode can help you. Whenever you want to click a photograph like this you should press and hold the shutter button (click button) on your camera it will continuously take shots for a couple of seconds and later on, you will be able to select the best short later.
#3. Avoid using optical zoom
Optical zoom is available in all the Android default camera apps. You can zoom in by pressing the volume up key or by using two figures (pinch zoom). Actually, you should avoid using optical zoom because it crops the image to the object you are zooming in and you cannot crop up if you find pixels are getting damaged. So it is always better to take the image without zooming in if you still want to enlarge a particular object you can crop the image once it is in your gallery.
#4. Use HDR Mode
In some of the latest smartphones with flash, you will find the automatic mode of HDR. HDR basically works when you are not able to see the original colors in the picture because you are shooting against the light. When HDR is turned on your smartphone camera it takes 3-4 different pictures of a single object with different light shifts in all and finally, combines all these images to give you the final image having much better color quality than the original image. So if you are shooting against the light you should make sure that HDR is turned on or on automatic mode. In some Android smartphones you can keep both the images HDR and normal so that in case you find the Normal image better you can go for it.
#5. Tap on the object if you are taking a close-up
From your smartphone, you can take a beautiful close-up of flowers and other objects. While taking a close up tap on the main object to focus on and you will get a beautifully detailed image.
This is how you can use your existing smartphone camera to take better pictures. Given were the basic camera features usually available in all Android cameras.
Discover The Simple Secrets More Here…
Comment & Share
That's it – hope you enjoyed the article!
If you liked it, I would really appreciate it if you can share it using one of the social sharing icons above.
Also, leave me a comment and let me know what you thought – I love talking to the readers, so hopefully will talk to you in the comments below.
Recommended:
Earn From Your Photos,  Start Selling Your Photos Today!
If you liked this article, then please subscribe to my YouTube Channel for Travel Adventures. You can also follow my adventures on Twitter and Instagram.