Known for its warm and hospitable people, breathtaking natural beauty, and biodiversity, Assam is a beautiful state in Northeast India that stretches along the Brahmaputra River and it has its own distinctive aromas, festivals, food, and places.
Assam is a stunning land known as the tea capital of India where you can love the closeness with nature and feel fresh air once you set foot in Assam.
Being the gateway to the northeastern states, Assam is synonymous with astounding natural allure, teeming wildlife, exquisite tea gardens, and warm cultured people.
This beautiful Indian state is very traveler-friendly and caters to different kinds of travelers such as nature lovers, adventure junkies, and even history buffs.
Having said that, it also boasts numerous unexplored destinations that can quench the desire if you want to go off the beaten track.
Here are the 18 Mesmerizing Places To Visit In Assam: 
1. Diphu
Located 270 km from Guwahati, Diphu is a small town in the Karbi Anglong district of Assam. Diphu is somewhat considered a mini hill station as the town is situated on a hill at an elevation of about 186 m above sea level.
Picturesque location with undulating plains and low hills make Diphu an ultimate travel destination being one of the least-known hill stations in Assam whose pristine beauty of its plush green rolling hills and serene surroundings will leave you awestruck.
It is one such place that lets you enjoy in solitude the excellence of nature by allowing you to unwind and relax amidst the lush greenery around.
Diphu is also one of the most famous hill stations in Assam for trekking, hiking, and other adventures where you can trek to the highest point of Diphu to enjoy stunning views of Brahmaputra Valley.
While in Diphu you can also visit religious sites such as the Iskon temple, Shiva Mandir, and Deopani Durga mandir.
Also Check Out 3 Beautiful Places To Visit In Meghalaya's East Garo Hills
2. Majuli
Located about 20 km from Jorhat, Majuli is a lush green environment-friendly, pristine, and pollution-free freshwater island in the river Brahmaputra and also it is the largest river island in the world that is situated right at the heart of Assam on the turbulent waters of the Brahmaputra River.
Often claimed to be the world's largest river island, Majuli attracts tourists from all over the world. Majuli is a place that is known to grow about 100 different types of rice among which Komal Saul is a unique one. So, don't miss out to taste this variety of rice on your visit to Majuli.
Mostly inhabited by Tribals, the culture of Majuli is unique and quite interesting and is one of the key reasons why travelers love this place so much.
From fragments of Ahom history and culture and strong influences of Vaishnavite traditions to the mesmerizing sunsets and charming village life, Majuli has little something for each of its visitors.
3. Dibrugarh
Located 439 km from Guwahati, Dibrugarh is an industrial city surrounded by sprawling tea estates that sit on the Brahmaputra River and is home to the Radha Krishna Mandir, a Hindu temple constructed of marble.
Deriving its name from the word "Dibrumukha", the name of the river 'Dibru' with the word 'mukh' meaning mouth, Dibrugarh is a wonder in itself with the falling Brahmaputra on one side, while on the edges of the city, the Himalayas contact down apparently, spreading its quietness.
Renowned as the "Tea City of India", Dibrugarh has been a popular travel destination of Assam for decades at a stretch if you don't know that.
This beautiful city is the gateway to the three tea-producing districts of Tinsukia, Dibrugarh, and Sivasagar.
So, with several tourist attractions in Dibrugarh that touch your's religious and spiritual soul, you have the chance to enhance your cultural knowledge and experience its beautiful heritage and landscape especially when the city is loaded with nature and culture and is the destination to unwind yourself.
Also Check Out 19 Amazing Places To Visit In North Sikkim
4. Jorhat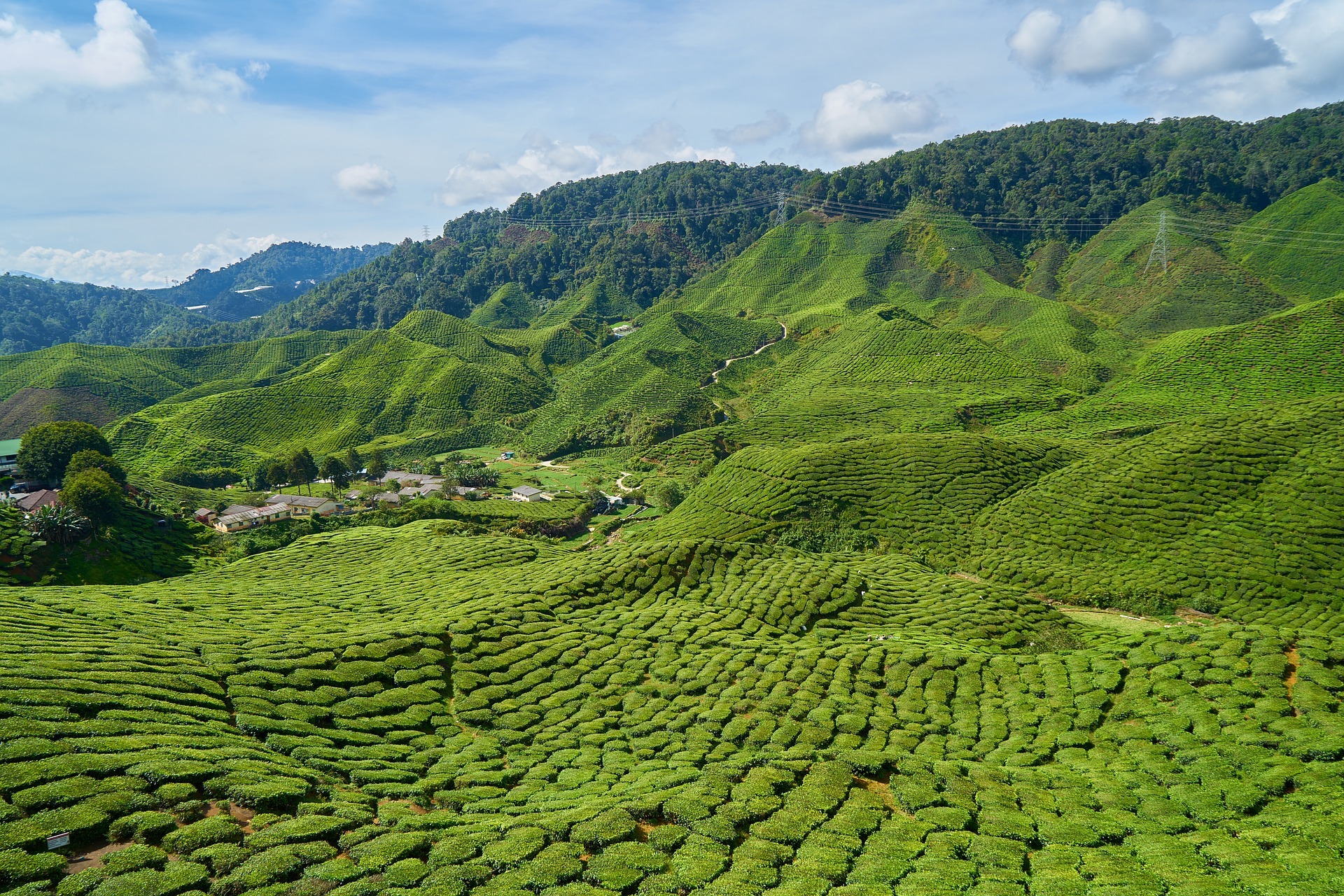 Nestled in the northeastern part of the state of Assam along the tributary of River Brahmaputra, Jorhat is an amazing travel destination.
With its strategic location, Jorhat serves as the gateway to Upper Assam and Nagaland state.
Renowned for its vast expanded tea gardens, it is also referred to as the 'Tea capital of Assam'. Tea plantations are the main agricultural areas around the city which also takes the shape of a tourist attraction given its simple natural charm.
Jorhat boasts of a multitude of wonderful tourist attractions that capture the imagination of every traveler. Jorhat is home to the world's largest riverine island known as the Majuli Island.
In case you are looking for a relaxed and quiet holiday amidst nature, Jorhat would take you back to the rich historic hues of the place that is blessed with natural and cultural attractions.
Jorhat is undoubtedly a must-visit travel destination in Assam.
5. Dima Hasao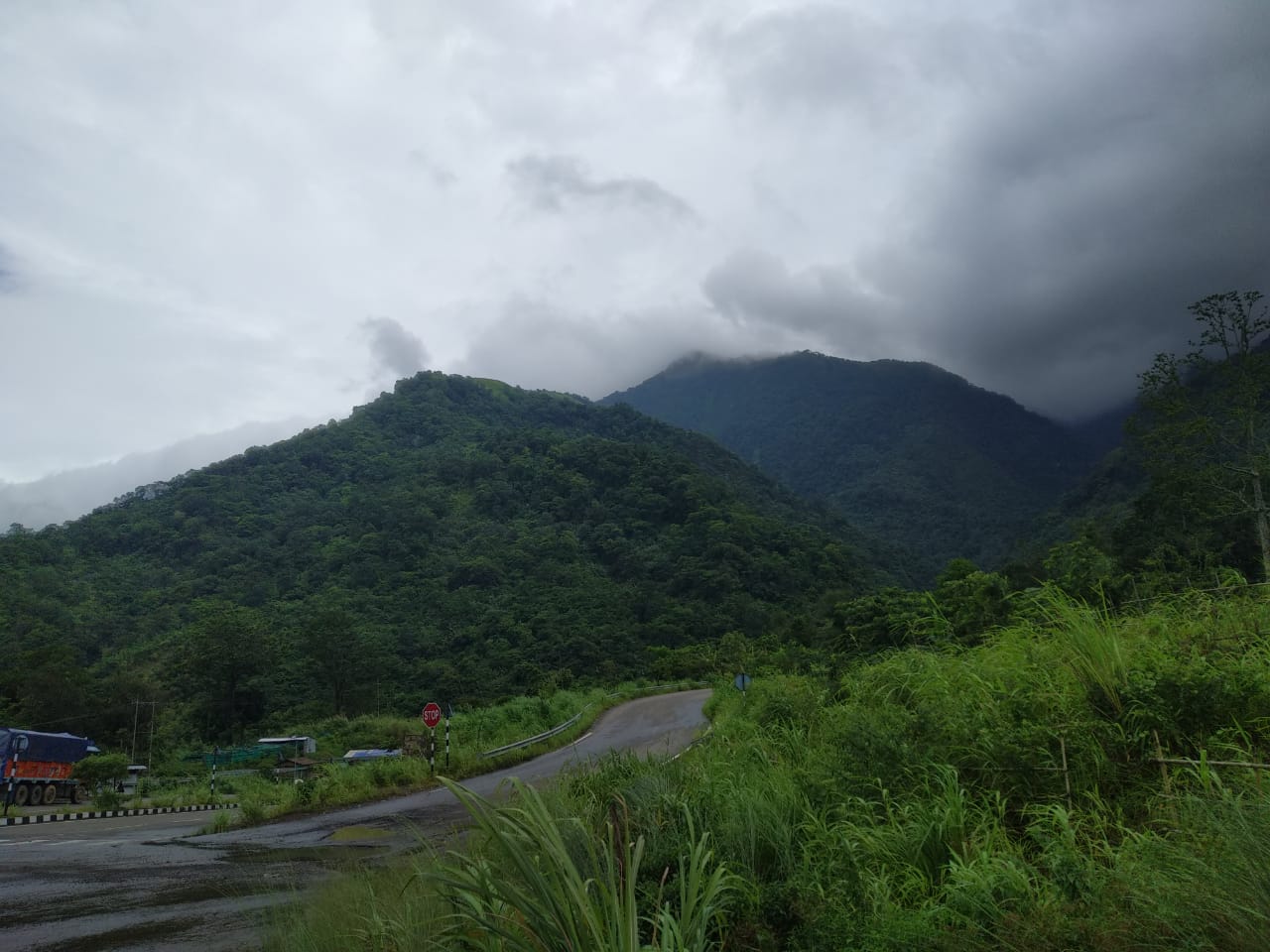 Previously known as the North Cachar Hill District and located in central Assam, Dima Hasao is a popular travel destination that is filled and loaded up with culture and scenic beauty.
A picturesque town blessed with serene natural vegetation where travelers flock to the region in pursuit of peace and tranquility.
The hilltop here offers some of the most wonderful views of the nearby Borail mountains. What's more interesting to know is that this place is also known as the "Switzerland of the East".
While you can visit this beautiful place whenever you want, the best time to visit is the winter season when you can enjoy your heart's content without worrying about humidity.
Also Check Out The 7 Charming Lakes That You Must Visit In Sikkim
6. Lilabari
The small town of Lilabari located on the banks of the river Brahmaputra in Assam has a picturesque beauty.
Located 376 km from Guwahati, Lilabari is famous for its waterfront, as it is situated on the left bank of the Brahmaputra river and beautified with the breathtaking Dirang valley and Sela pass.
Lilabari is renowned for its isolation from the fast pace of modern life. This quiet place is famous for its many serene lakes, verdant valleys, and beautiful scenery.
Bomdila is the prime tourist attraction of Lilabari which is an ancient Buddhist Monastery built around 400 years back.
Besides the natural beauty and serenity, this lovely town of Lilabari also offers excellent opportunities for adventure enthusiasts where you can try activities such as trekking, hiking, mountaineering, and so on.
7. Bongaigaon
Centrally located within the state at around 180 Km northwest of Guwahati, Bongaigaon is one of the biggest industrial and commercial hubs of North East India and has also been one of the popular travel destinations of Assam. An important city of Assam, Bongaigaon was the last capital of the Kamatapur Kingdom and home to many historical monuments of Assamese culture.
The city of Bongaigaon is famous for the remnants of Buddhist culture, which can be seen in its hilly caves (also known as Gumphas) and the stone carvings of the Jogigopha hill rocks. Its picturesque cityscape is marked by undulating hills decked in a carpet of greenery, as the river Brahmaputra snakes its way around. As you delve deeper, however, the dense wilderness makes way for sundry modern structures and busy city streets.
Bongaigaon is a paradise for travelers with a penchant for natural beauty. So while in Bongaigaon, don't forget to climb atop the Bhageshwari Hill situated within the heart of the city, to experience the divine presence at the ancient shrines of Goddess Durga and Lord Shiva from where you can also enjoy a panoramic view of the city.
8. Morigaon
Located 80 km east of Guwahati, Morigaon is the administrative headquarters of the Morigaon district that boasts rich wildlife sanctuaries, temples, markets, and beautiful locales that will be liked by you.
Enriched with a strong regional history, fascinating legends and unique traditions and culture, the town of Morigaon and the surrounding regions are home to many religious and cultural sites where the river Brahmaputra marks the northern limits of the district and the west offers the sight of snow-capped Himalayas.
Dabbed with numerous attractions and enhanced with widely varied flora and fauna Morigaon is a charming place that is known for excellence and brilliance. The go-to destination Morigoan is dotted with many attractions to keep you occupied, whether it's a temple site or a wildlife site.
There are distinctive picturesque surroundings that will give a powerful delight to you when you visit the serene place that is known as Morigaon. Strolling in the midst of the tropical woods or close to the streams evacuates each sort of stress and is sense relieving.
Also Check Out 7 Best Places To Visit In East Sikkim
9. Haflong 
Located 310 km from Guwahati and known for its beautiful Haflong hills, landscapes, valleys, and mountains, Haflong is the only hill station in Assam.
Sitting at an altitude of more than 600 m above sea level, it is one of the best places to escape when the sun is beaming with pride in the plains.
This hilly terrain is complemented with panoramic landscapes is not only a nature lover's haven but also a place for those seeking tranquillity.
It is indeed a delight for nature lovers and an excellent place for weary souls. Boasting rich wildlife, green rolling hills, and a tranquil ambiance, Haflong offers a pretty side of Assam to behold.
10. Dhemaji
Located north of the river of Brahmaputra, Dhemaji is one of the distant districts of Assam. Dhemaji originated from two Assamese words, dhal which means flood, and dhemali means play.
The town perched near the two conjoining rivers that flow down to the Brahmaputra river which moreover branches into many tributaries. The serene location, paddy fields, temples, and culture make Dhemaji an experience in itself.
Dhemaji is a quiet getaway from the noises, troubles, and tensions of the urban areas that gives you an aura of serenity where you could simply relax and enjoy the picturesque beauty of nature.
Dhemaji is also known by the name green valley in the laps of Brahmaputra because of its location, and the tranquil fields and places are surrounded with. Abundant with rich green beauty and wonderful water bodies punctuating every place, Dhemaji is a place that is waiting to be explored.
Also Check Out The 4 Best Places To Visit In South Sikkim
11. Sualkuchi
Located at a distance of about 30 km from the city of Guwahati, Sualkuchi is a small sleepy village that displays the culture and traditions of Assam in its best form. The weaving village is, however, best known for its skills and craftsmanship for producing one of the best kinds of silk in the state and thus earning its self a nickname of 'Manchester of East".
At Sualkuchi, you can witness the ethnicity and rustic view of the village in form of the bamboo houses and walls covered with mud in order to maintain cool in summers and warm in winters.
Dotted with temples, namghars, and monasteries at every step – this weavers' village amidst the lush greenery and the mountains is famous not only for the silk products but also for the scenic beauty of the land.
Situated on the northern banks of River Brahmaputra with sprawling green hills all around, Sualkuchi is a beautiful place to visit, exhibiting a charm that will leave you completely awe-inspired where its biodiversity attracts nature lovers and photographers making the village a wholesome package for travelers.
12. Goalpara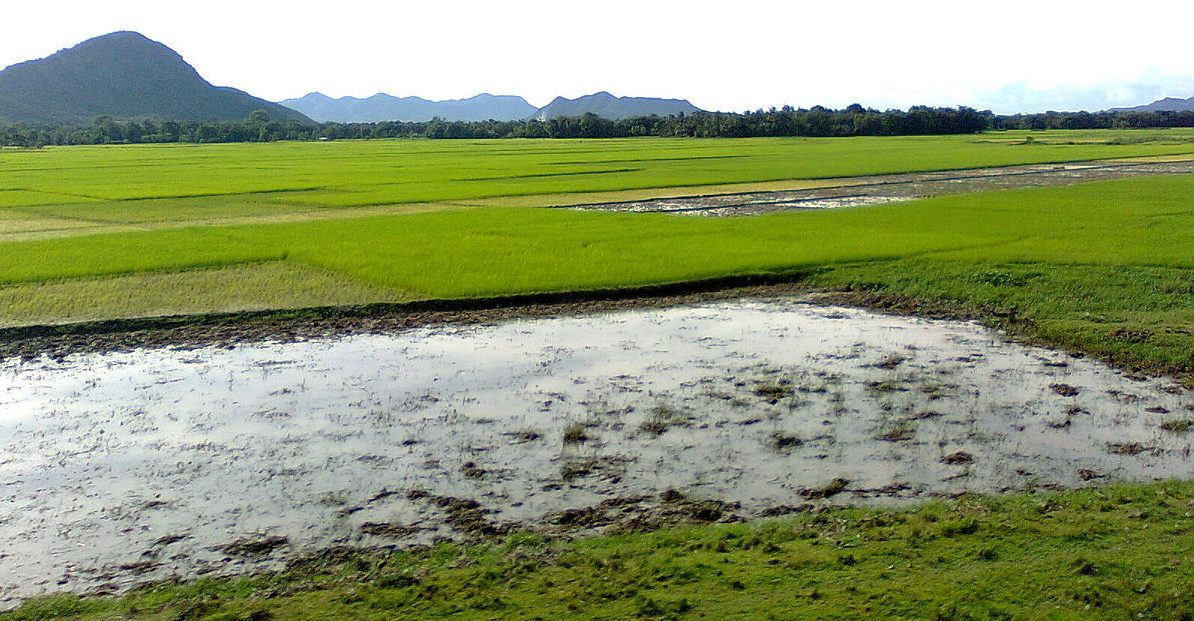 Located 140 km West of Guwahati which is about a 3-hour drive away, Goalpara is another one of the beautiful places to visit in Assam that offers lush landscapes.
The Goalpara region of Assam is one such travel goal that is invested with picturesque excellence and a few archaeological accumulations. Tourism to this part of North East India is said to be very interesting for travelers who love to explore the historical relevance of the place.
So, if you are someone who is planning a fun getaway and loves to explore sites of great historical relevance, then Goalpara is one of the best tourist places to visit in Assam for you.
And it is also, one of the best Assam destinations to relax and unwind owing to its tranquil environs.
Owing to its vast range of attractions, you will never feel bored when in Goalpara especially if you wish to go offbeat.
Also Check Out 6 Beautiful Places To Visit In Meghalaya's East Khasi Hills
13. Karimganj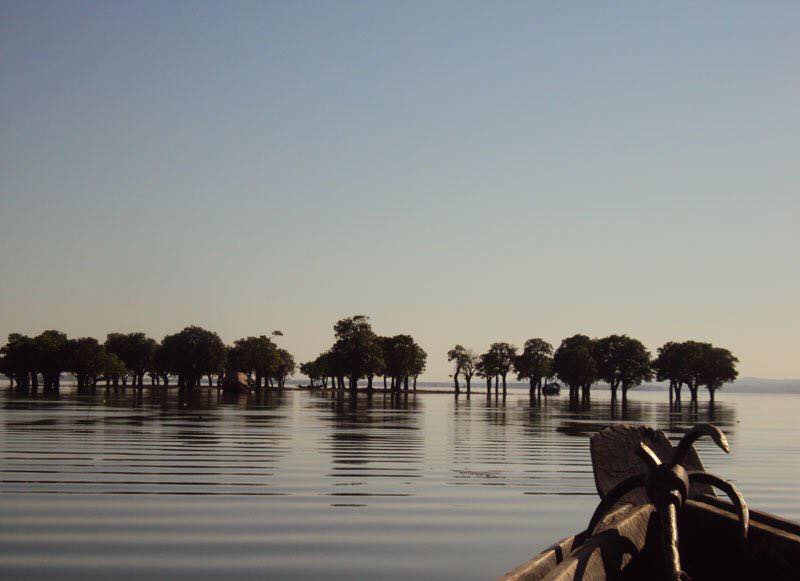 Located at a distance of 313 km from Guwahati and away from the blaring noises of cities, Karimganj is a small sleepy town of Assam steeped in the beauty of nature.
Situated in the southernmost part of the state, the region majorly consists of wetlands and farms for which it is known as one of the major agricultural districts in Assam.
There are many forests in the adjoining regions of Karimganj that are worth a visit. Not only is Karimganj is a place to relax and enjoy your time amidst serenity, but also a place for flourishing trade and commerce. The natural beauty of the small town surrounded by hills and a small meandering river flowing through it, this is Karimganj for you.
Sharing its border with Bangladesh, Karimganj district is a perfect getaway for you if you're a nature lover who simply loves the idea of going to offbeat places, far away from the hustle-bustle of the city.
14. Hailakandi
Located 312 km south of Guwahati and nestled in the heart of Barak Valley of Assam, Hailakandi is a beautiful destination that is encompassed by River Barak and Cachar District in the northern-east, Mizoram in the southern-east and Karimganj in the west.
Hailakandi is one such travel destination in the state which is still not much explored by the travelers where the town is differentiated by fields and slopes and is associated with the state of North Cachar Hills.
A visit to this place will help you to unwind and relax with a perfect natural setting all around.
Blessed with a thick cover of lush green forest, sprawling tea gardens, lovely fruit orchards, and a gurgling river, Hailakandi has many hidden troves waiting to be explored by you.
15. Nalbari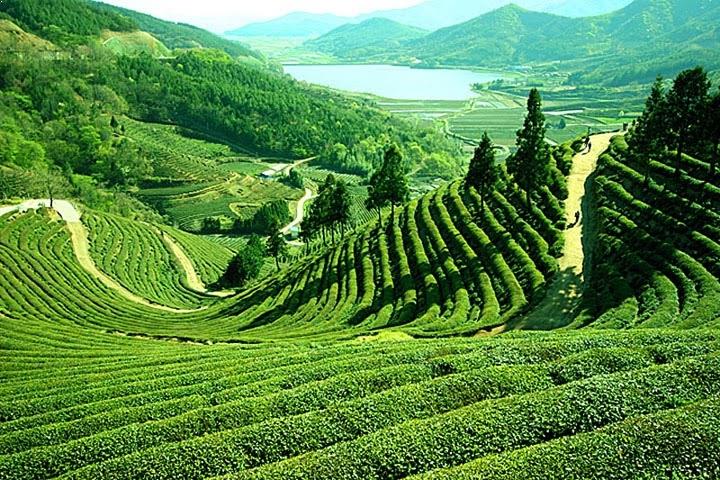 Located at the base of the eastern Himalayas in Assam, Nalbari is a perfect getaway to explore the wilderness of nature with its vast Paddy fields and dense forests, Nalbari will give you memories to cherish later.
It is a pretty district adorned with rustic splendors making it amazing for nature travelers. The destination promises pilgrimage, rich culture, and welcoming people.
Its magnificent temples and related stories will give you a deep knowledge of mythological stories. The visually stunning festivals of the ancient temples fill the entire atmosphere of the district with energy.
This must-visit destination in Assam stands surrounded by beautiful landscapes and grand temples.
If you are planning a pilgrimage and would like to land in a destination that is a blend of religion, nature, and rich culture, Nalbari in Assam could be the perfect fit.
Also Check Out Top 10 Best Places To Visit In North India
16. Nagaon
Located literally at the heart of Northeast India, Nagaon in Assam's hidden gem. Surrounded by flowing rivers, forested hills, rugged mountains, and lots of greenery, the air itself in Nagaon is cleaner and fresher.
Known as the Rice Bowl of the region, Nagaon is not only one of the most populated areas of Assam, but it is also one of the biggest contributors to the state economy because of the huge scale of its agricultural produce and its world-famous Agar perfume industry.
Historically, Nagaon was known as Khagarijan, but the formation of the district dates back to the 1830s.
With plenty of tourist sites that showcase both the natural beauty and historic treasures of the region, Nagaon is one of those destinations that will leave you pleasantly surprised.
17. Dipor Bil
Located in the Kamrup district of Assam, 18 km southwest of Guwahati city, Dipor Bil also spelled Deepor Beel is a freshwater lake in the former channel of the Brahmaputra river.
Beel is an Assamese local word that means lake and Dipor Bil is considered as one of the biggest lakes of the Brahmaputra valley of Lower Assam.
It is surrounded by steep highlands on the northern and southern sides and its main sources of water are the Kalmani and Basistha Rivers where you will get to see many aquatic types of vegetation which comprise the water lilies, water hyacinth, aquatic grasses, and many other types of floating vegetations.
Well known for its pristine beauty and biodiversity, the Dipor Bil offers a spectacular view of the fascinating wetland and rich forest ecosystem that you would not like to miss on your Assam trip.
18. Digboi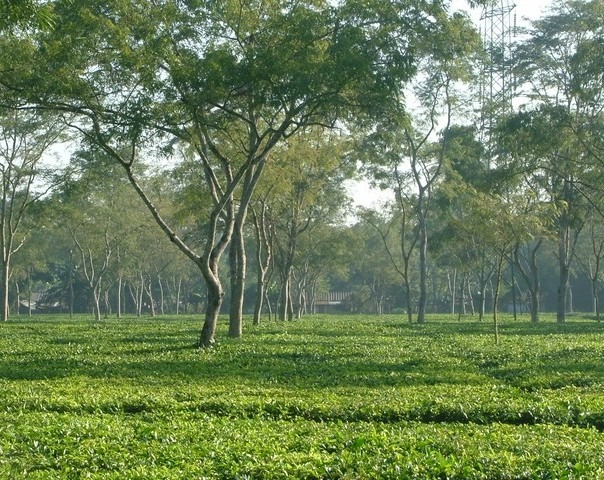 Located around 200 km from Jorhat, Digboi is one of the most popular tourist destinations in Assam that has been bestowed with an eccentric amalgamation of tea, nature, wild animals, British culture, and war and boasts of a disparate experience.
Did you know? Digboi is the site where the country's first oil refinery was set up.
Home to over 300 species of birds, along with several migratory birds, Digboi is an ideal getaway for birdwatchers.
Also, with a calm and serene ambiance, Digboi is a gorgeous place to sit by and relax, soak in the freshness and picturesque tranquility surrounding you that is quite an offbeat travel destination.