Located in the eastern part of Nagaland, Tuensang is a district bounded by five districts Mokokchung, Mon, Longleng, Zunheboto, and Kiphire.
Just as Nagaland is a miniature India, with so many communities and languages, Tuensang is a small Nagaland with six different tribes – Changs, Yimhutuensangngers, Khiamniungans, Sangtums, Phoms, and Semas.
Tuensang is endowed with rich cultural heritage and their traditional attire is very colorful and has a heart-warming ambiance. So, to get a quick glimpse of Nagaland, a visit to Tuensang is a must for you. Unlike many other districts of Nagaland, in Tuensang many tribes have co-existed for generations adding to the vibrant ethnic diversity of the place.
But now, it's time to check out those interesting places of Tuensang where you can experience the mini Nagaland while you're in Tuensang.
Here are the 4 Amazing Places To Visit In Tuensang:
1. Longtrok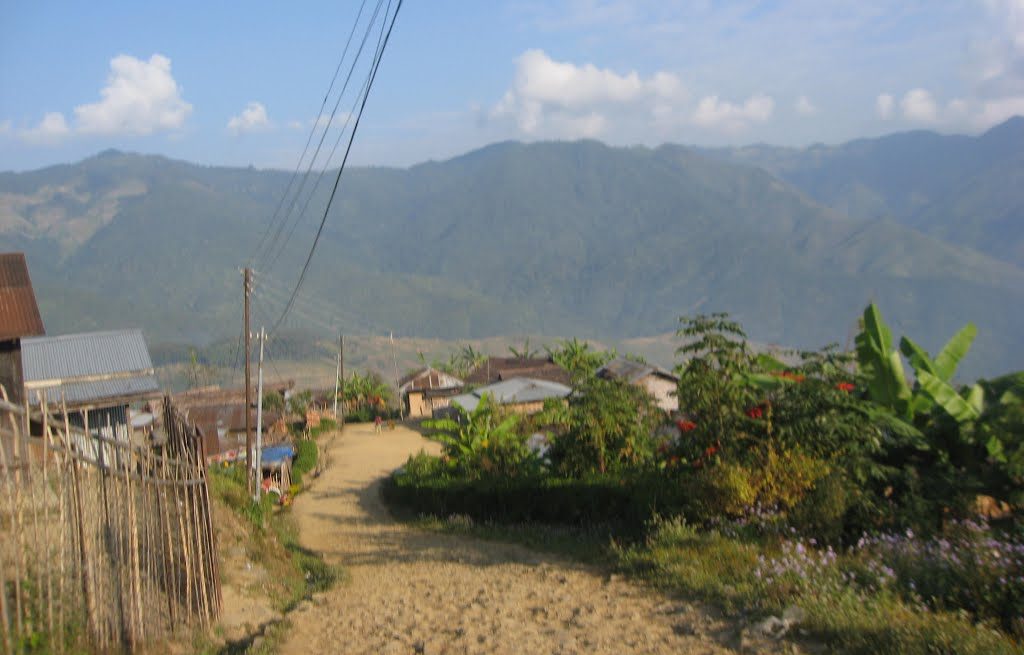 Longtrok is a village known for its ancient history. It is a legendary place that represents the famous Tsongliyangti and Chungliyangti civilizations.
The Living Stones of Tuensang is also in this village and is referred to as Sangtams that are believed to be personifications of ancient Gods who gave birth to many more stones which then migrated elsewhere. They are held in reverence by the local people.
Tsongliyangti, Chungliyangti, and Chungliyimti are worshipped widely in the village. If you have a curious mind, then Longtrok village is a great option for you to learn about local myths and legends as it is a hotspot of ancient cultures making it a must-visit for you.
2. Tsadang
Situated in the village of Longtrok, Tsadang is a place where you can observe the 2 living stones, who are believed to be friends who used to visit Longtrek Village together for decades together. These 2 friends were legendary and worshipped by the local inhabitants and villagers from neighboring villages.
Their story is legendary and the stones are worshipped by the local people. Tsadang village is about 4 km from Tsongliyangti and Chungliyangti. The inhabitants speak English fluently and hence make it easy for you to communicate.
While you're in Tsadang, don't forget to explore the hilly scenes, cultural beauties and freely converse with the tribesmen to know more regarding their traditions.
3. Changsangmongko
Located between the town of Tuensang and the Hakchung village lies a very interesting village that is none other than  Changsangmongko.
The tribe of Chang is believed to be the first settlers of Changsangmongko. The Changs are one of the prominent tribes of Nagaland largely inhibiting the district of Tuensang. It is traditionally believed that the living creatures had emerged from a big hole in the earth.
The village is renowned for establishing a raised platform named Mullang, which is a symbol of the prosperity and well-being of mankind. The village has carefully nurtured and preserved ancient customs, traditions, and practices and is an experience for you to witness them.
You can easily travel to Changsangmongko from Tuensang on tourist vehicles or buses. The village can be seen in a day and you can return to Tuensang by night. So, if you love history then I definitely suggest you visit Changsangmongko while you're in Nagaland.
4. Chilise
The Chilise village has an incredible history. This gorgeous village in Tuensang is a significant tourist attraction. If you are an adventure lover, then you'll love what this place offers.
Its history, local legends, and headhunting are very famous. However, it is believed that the last headhunting was done in August 1978.
This village is raw and adventurous. You can gain an experience of the stunning natural beauty. The village is surrounded by forests and offers unique travel that you won't like to miss at any cost if nature attracts you.
If you liked this article, then please subscribe to my YouTube Channel for Travel Adventures. You can also follow my adventures on Twitter and Instagram.