Planning a trip to Drass Valley? Often referred to as 'The Gateway to Ladakh', Drass is a small town that is 60 km away from Kargil, and 144 km away from Srinagar, located on Srinagar Kargil National Highway.
The Drass valley is formed by the Drass River which rises in the Machio glacier located at the famous ZOZILA pass. The river is joined in its course by other rivers & small streams following in from snowfields nearby mountains.
Drass has become famous as the 2nd coldest inhabited place in the world after Siberia. The temperature in Drass drops to -45 and the wind chill factor is even greater during summer. It can be quite pleasant till ending September and sometimes it is hot at noon.
One of the most popular activities you can enjoy here is trekking that offers soft and moderate treks; the famous trekking in Drass is the Suru Valley trek. BUT now, how about finding some of the most amazing places to visit in the "Second Coldest Inhabitant Place" in the World. Are you ready? Okay! Then, let's find out 😍😍😍
Here are the 4 Amazing Places to Visit In Drass:
1. Mushkoh Valley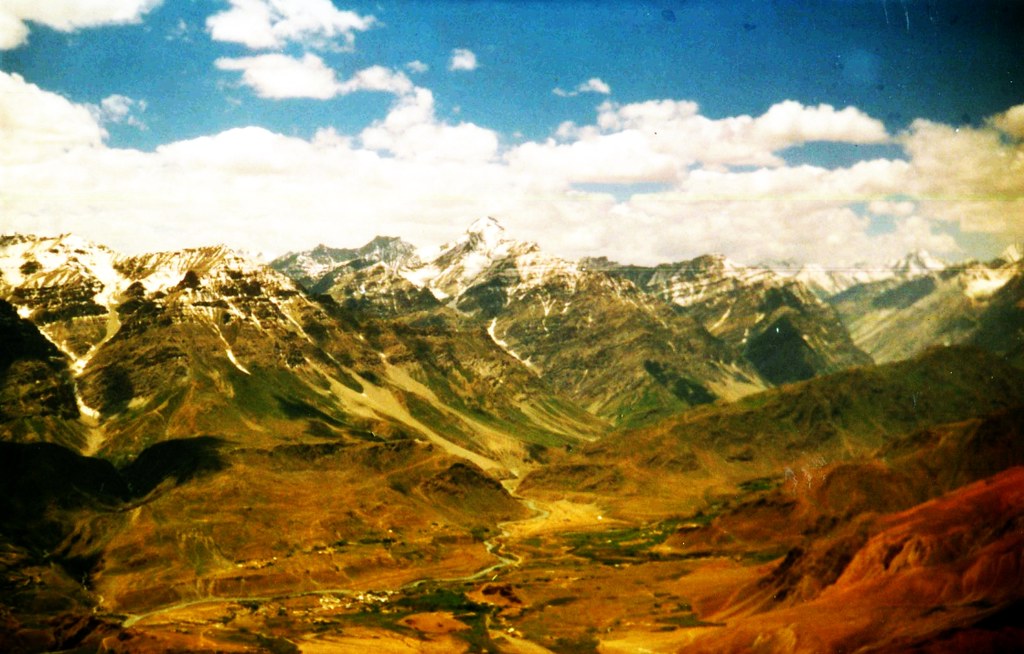 Located about 8km from Drass, Mushkoh Valley is a glacial paradise, mostly known for its remarkable wildflowers that bloom in the summer months whose trekking trails offer the most surreal experiences.
It is considered to be glaciated and unsuitable for human habitation that is situated at an elevation of around 11,000 feet is just eight kilometers from the main market in Drass.
The valley has a population settled in a beautiful highland village surrounded by mountains and meadow on all sides that has a breathtaking landscape as Dras River also flows through it.
From Mushkoh, you can also trek to Tilail in Gurez (Bandipore) in few days which passes through many meadows. The meadows are dotted with different varieties of flowers. The mountain slopes in the Mushkoo Valley are filled with flowers giving the village a breathtaking beauty. So, if you're an adventure enthusiast, a trek here is highly recommended.
2. Minamarg
Located at a distance of 30km from Dras and lying on one of the trails of Amarnath Yatra, Minamarg is known for its scenic hills and valleys and Machoi glaciers.
Surrounded by the pristine Machoi Glacier – a place where the Drass river originates from and brimming with lush vegetation and exotic flora, Minamarg is a true paradise for all nature lovers. You need to visit this place for the most spectacular view of the Drass Valley.
So, If you're looking for a slightly more immersive experience in Drass then look no further than Minamarg, a charming and unexplored valley that will take your breath away.
3. Draupadi Kund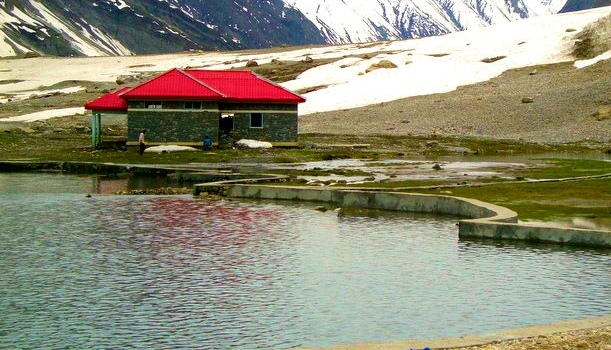 The legendary "Draupadi Kund" a sacred pond for Hindus, (75km from Kargil) on Kargil Srinagar National Highway is another attraction for domestic tourists and pilgrims.
It is located 18 kilometers away from Drass, named after the tragic female queen Draupadi, Draupadi Kund is the place where she took her final bath before dying in the Himalayas.
This magical pond is surrounded by snow-capped peaks and the misty blue sky. This beautiful place fascinates everyone who has made an effort to visit and appreciate its beauty.
The water of this pond reflects every hue of the sky in summers, and as the season changes, so does the color of this lake; from blue then green and to white in winter. So, don't forget to explore this stunning pond because it often goes ignored by travelers who are unaware of its magical beauty.
4. Bhimbat
Bhimbat is a village in Drass located 53 km west from District Head Quarters Kargil. But did you know? 5 km ahead of Drass, there is a famous place related to Hindu mythology.
The Bhimbat or the Bhim's stone is a rock believed to be the solidified body of Bhim. This is about a stone that is associated with the Mahaprasthan or the last journey of the Pandavas as recounted in the Mahabharata where this stone is said to be the solidified body of the second Pandava Bheemsen who left his mortal abode at that spot. The rock is revered by locals even today as a precious legendary object.
Being easily accessible from the roadside, the place is gaining popularity among travelers that you would not like to miss at any cost.