If you visit Europe but skip the UK, you are definitely missing out as the UK has so much to offer with its beautiful landscapes, dazzling mega-cities, and cute towns with lots of history.
Made up of wonderful England, Wales, Scotland, and Northern Ireland, the United Kingdom is an archipelago off the northwest coast of the European continent.
Whatever your preferences, you can just as easily travel back to the time of Shakespeare and before, or enjoy the best of the eclectic nightlife in cities all over the region.
The United Kingdom has long been a favorite European tourist destination for many because of its beautiful countryside, historic cities, top-notch museums, and outstanding theaters.
Let's have a look at the 10 Awesome  Places to Visit in the UK!
Here are the Top 10 Best Places To Visit In United Kingdom: 
10. York
York is a walled city with a rich heritage located where the River Foss meets the River Ouse. An impressive number of attractions are packed into the space of this ancient city.
One of the city's landmarks is York Minster. This commanding stone cathedral is filled with remarkable works of art.
York is one of the largest pedestrian zones in Europe, which means getting around without transport is not difficult.
Also, York Minster has medieval stained glass and 2 functioning bell towers.
9. Cornwall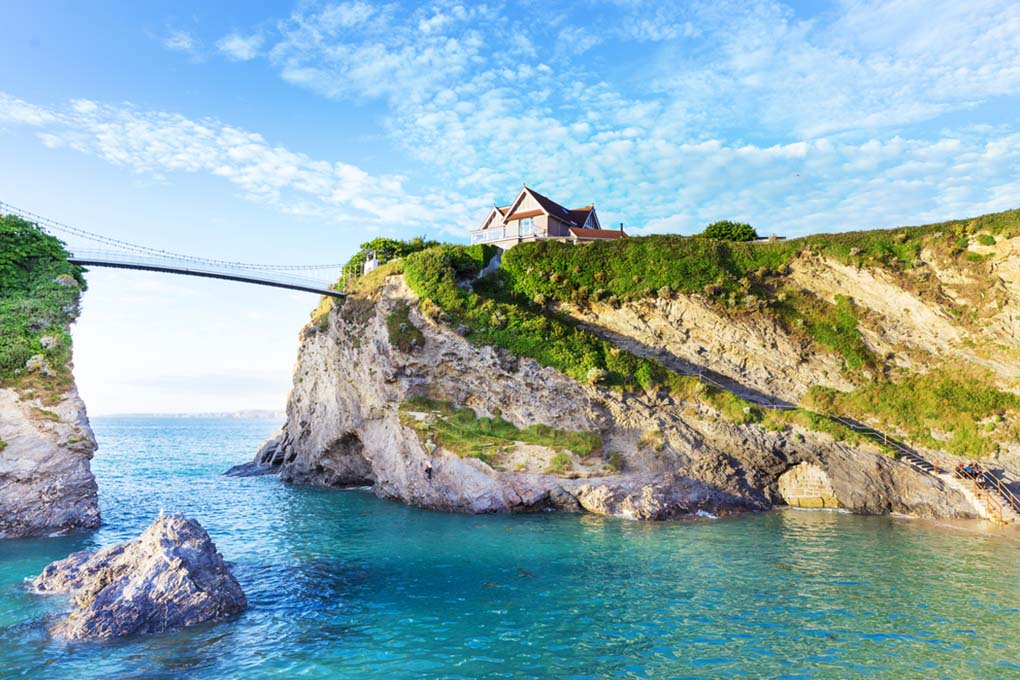 Cornwall is a county on England's rugged southwestern tip.
It's known as the premium surf destination in the United Kingdom due to its churning seas and perfect barrels which form a peninsula encompassing wild moorland and hundreds of sandy beaches, culminating at the promontory Land's End.
Here, travelers flock to experience over 300 miles of blustery coastline complete with rolling sand dunes, craggy cliffs, and medieval architecture.
Rambling, climbing, or simply picnicking on secluded beaches or in flower-strewn meadows are all popular pastimes here, or the adventurous can go surfing or bodyboarding.
The area has long been the favorite haunt of artists, painters, and writers who have taken inspiration from the romantic and rugged surroundings.
8. Scottish Highlands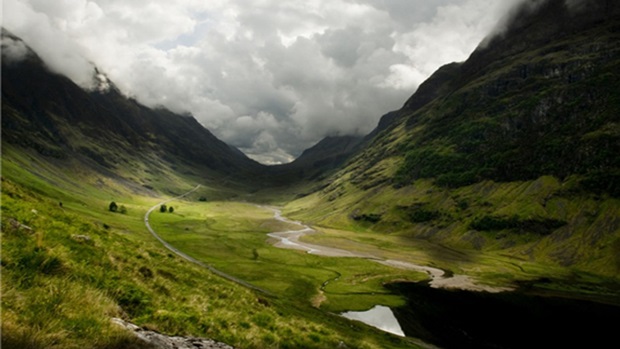 The Scottish Highlands is a mountainous region encompassing northwest Scotland which is often portrayed as a romantic part of Scotland.
This is not at all strange given the stunning unspoiled nature with rugged mountains, deep blue lochs, and empty glens where majestic Red Deer rule the hills and Eagles rule the skies.
Due to the ever and fast-changing weather, the Highlands have a mystical touch. One moment you see the hills, the next they are gone.
Also, it has a blissful solitude,  curiously shaped mountains known as Munros, bewitching castles, rugged coastlines, windswept islands, whiskey, and wildlife—and, of course, the friendliest of people (particularly when the sun comes out).
Sunny spells and dark shadows move over the hills and the white snow-capped mountains in winter give the Highlands a sparkling touch.
The Highlands and its castles, in particular, are often chosen as wedding venues due to their romantic nature.
7. Brighton
Brighton is an English seaside resort town. About an hour south of London by train, it's a popular day-trip destination.
The town is also known for its nightlife, arts scene, shopping, and festivals. Visitors here can stroll along typical British beaches complete with donkey rides, and enjoy fish and chips overlooking the sea.
On the other hand, however, Brighton is also a relaxed and tolerant city that is the host of the annual Gay Pride March, and home to bohemian areas that host flea markets and alternative pop-up events.
6. Stonehenge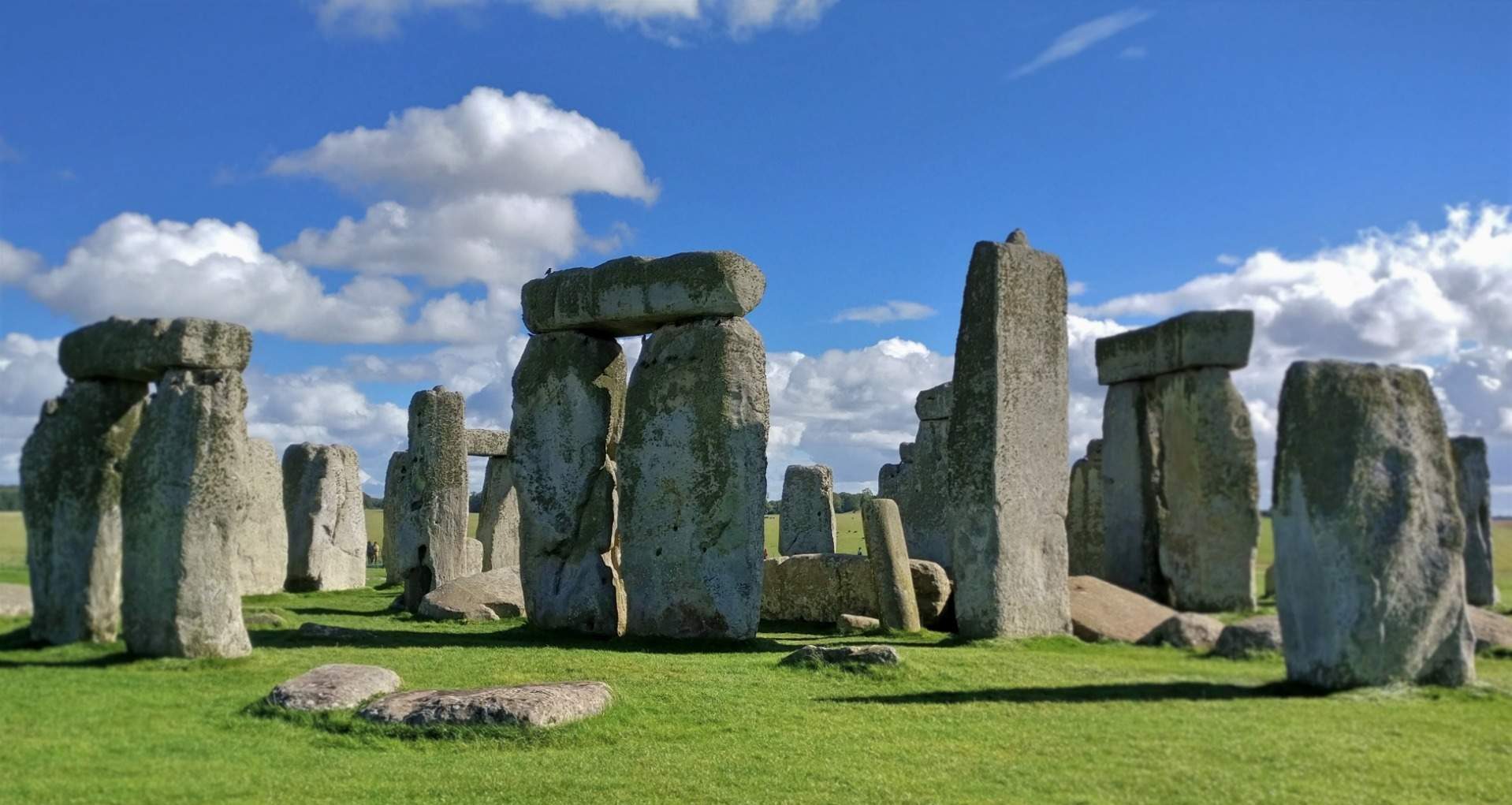 Stonehenge is perhaps the world's most famous prehistoric monument which is composed of earthworks surrounding a circular setting of large standing stones in southwest England.
It is also home to some of the most important Neolithic and Bronze Age finds and structures in the UK and contains some 200 scheduled monuments.
From about 2500 BC, Neolithic and Bronze Age man started to bring Bluestones and Sarsen stones from Wales and the Marlborough Downs. It was not until 1600 BC that Stonehenge came to be completed.
5. Snowdonia
Snowdonia is a region in northwest Wales concentrated around the mountains and glacial landforms of massive Snowdonia National Park which offers a view across the sea to Ireland.
There is simply no other way to describe the stunning 360-degree views of the mountains, valleys, and coast below. On a clear day, visitors can even see Ireland.
Located along the coast of Wales, Snowdonia is home to Snowdon, the highest mountain in Wales and England, and the largest lake in Wales. It is the third-largest national park in the United Kingdom.
The park is also home to an extensive network of trails, over 100 lakes, and craggy peaks like Cader Idris and Tryfan.
4. Lake District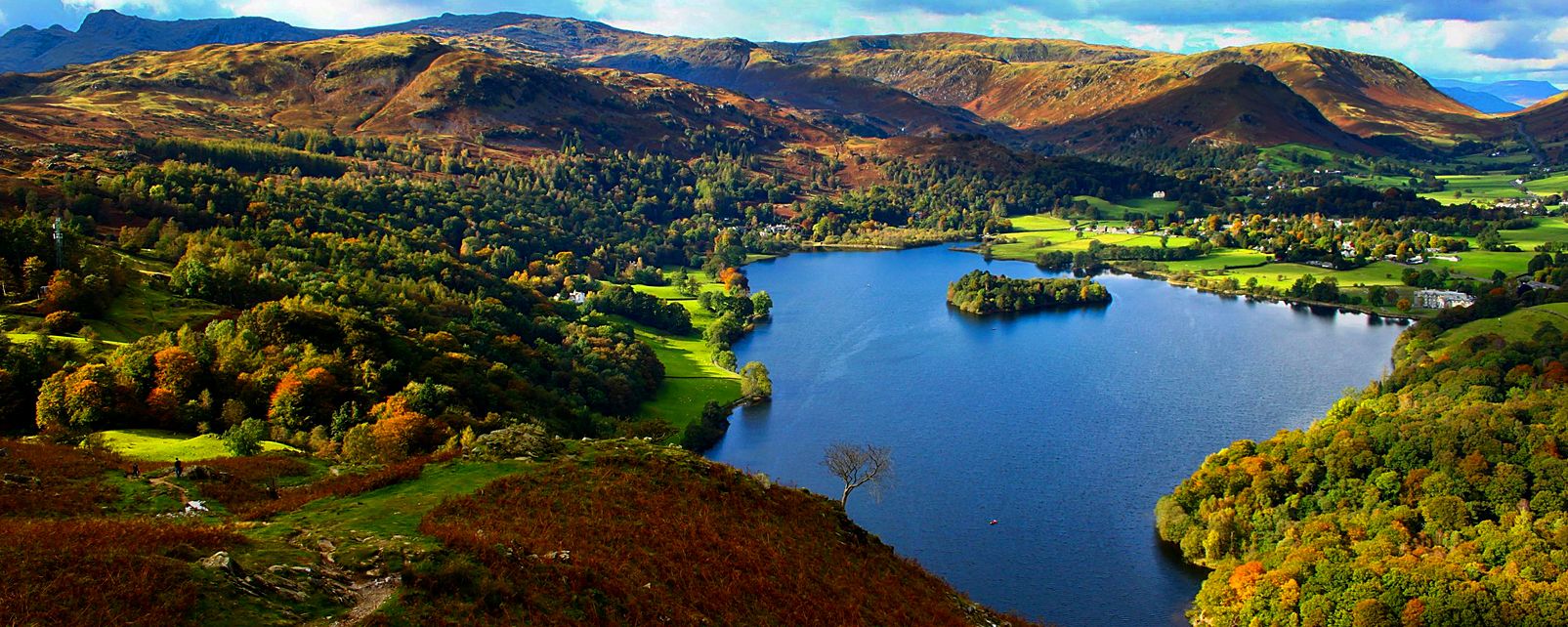 The Lake District, also known as the Lakes or Lake-land, is a mountainous region in North West England which is the second largest National Park in the UK.
The main attractions are the lakes, mountains, and hills carved by glacial erosion and providing dramatic and inspiring scenery which is England's premier destination for hiking and climbing.
Also, It's often considered the place to come if you want to experience the most beautiful scenery in England, the Lake District doesn't disappoint, with lush green valleys and sprawling woodlands.
As you travel around the region you will find charming towns and villages full of local inns, pubs, and restaurants serving local fare, and the light in the Lake District has long attracted artists and painters, meaning that you will find a whole host of art galleries if you want to take a piece of the region home with you.
3. Birmingham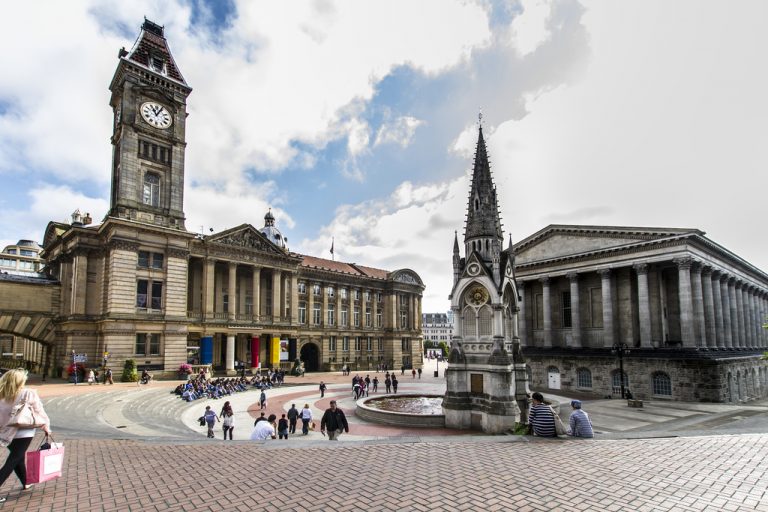 It's home to a network of canals, many of which radiate from Sherborne Wharf and are now lined with trendy cafes and bars which is a major city in England's West Midlands region, with multiple Industrial Revolution-era landmarks that speak to its 18th-century history as a manufacturing powerhouse.
It's a famous industrial zone, Birmingham may be light on period architecture and picturesque sights, but it makes up for this with a wealth of shopping opportunities and modern buildings with often quite eccentric design elements such as the Selfridge's building.
If you want to try some of the local cuisines, then Birmingham claims to have invented the Balti curry, and you can head to the Balti Triangle that comprises over fifty curry houses to try this regional delicacy firsthand.
2. Whitby
Whitby is a seaside town in Yorkshire, northern England with Blue Flag beaches and many attractions, including the world-famous steam North Yorkshire Moors Railway, Whitby is the perfect base for a family holiday.
But it doesn't end there. Whitby wallows in history, including fishing, the jet industry (did you know that it's still the best place in the world to find the gleaming black gemstone so beloved by the Victorians?), Captain Cook (who was born nearby, and whose famous ship the Endeavour was Whitby-built) and whaling.
And its literary connections – Bram Stoker's famous Dracula features the town, with the vampire first coming ashore here from Transylvania in the guise of a black dog – have inspired the world-famous Goth Festival, which now takes place twice a year, in the spring and around Hallowe'en.
1. London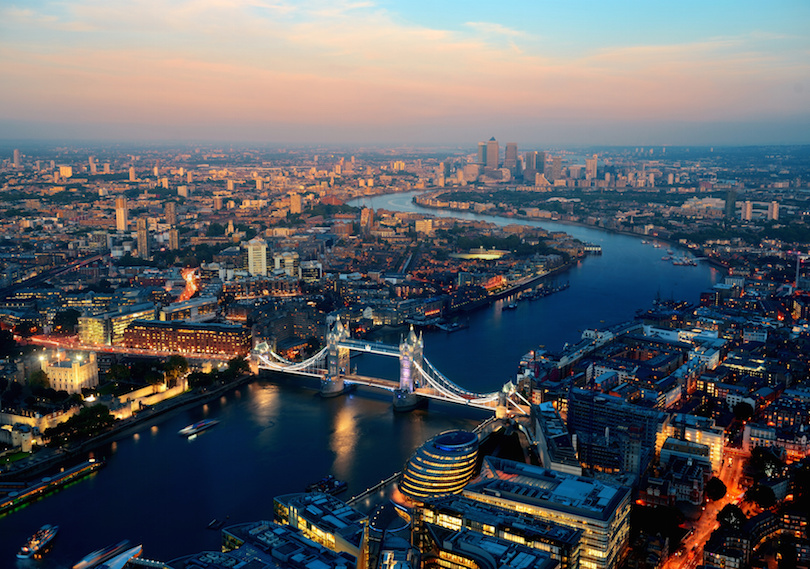 London is a fascinating city laden with history, filled with museums and art galleries, beautiful green parks, fantastic shopping and dining, a vibrant theater scene, and, of course, royalty.
In the famous words of Samuel Johnson, 'When a man is tired of London he is tired of life.'
The capital city of England, London is one of the most diverse and exciting cities on earth, easily blending historical landmarks with cutting-edge bars, restaurants, and nightlife. London is truly a city that has it all.
Come for all the classic hits like Buckingham Palace, the Tower of London, and Big Ben, as well as a trip on the London Eye to take in the views over the River Thames.
At night enjoy some of the finest dinings in the world with a whole host of Michelin starred restaurants, or if you are interested in traditional culinary treats then go for a cream tea complete with scones and clotted cream.
If you liked this article, then please subscribe to my YouTube Channel for Travel Adventures. You can also follow my adventures on Twitter and Instagram.