A honeymoon is a perfect way to start your never-ending life with your other half.
The honeymoon is an unforgettable period in a couple's life. Later in life, tried and tired in the dust and mist of relations, together or not, they would always miss that time they spent together. Every bit of it. So that honeymoon phase is so much fun in real life when you meet and discover somebody new and fall in love and chase them. The pursuit. And that climactic final moment of ultimate togetherness.
So are you trying to figure out where to go on your much-deserved post-wedding getaway? Worry not because here I am gonna list some beautiful and stunning offbeat honeymoon destinations for you from all around the world.
Here are the Top 15 Offbeat Honeymoon Destinations In The World.
1. Cappadocia, Turkey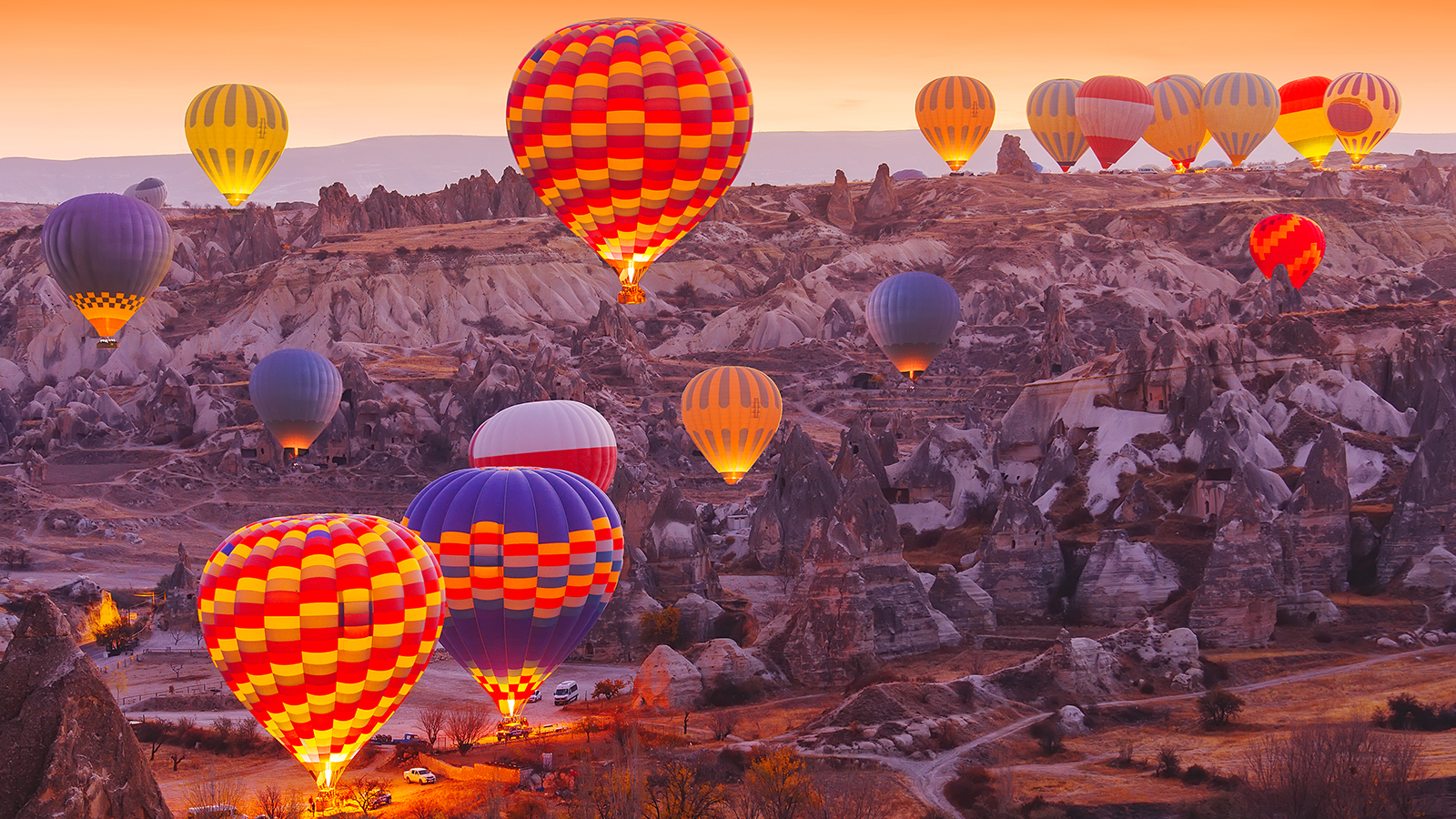 A semi-arid region in central Turkey, Cappadocia which is known for its distinctive "fairy chimneys," tall, cone-shaped rock formations clustered in Monks Valley, Goreme, and elsewhere.
Cappadocia is the most magical place on earth which makes it a perfect offbeat honeymoon destination for a newly married couple from all corners of the earth.
It hides some of its most beautiful jewels out of sight so make sure you don't miss the magnificent underground cities of Derinkuyu, Kaymakli, and Gaziemir, the ancient multi-level cities built around hundreds of underground tunnels which also makes Cappadocia a unique place in the world and is a miraculous nature wonder.
So plan your honeymoon to this bewitching magical Cappadocia as its beautiful town is surrounded by rock formations shaped like fairy houses and featuring caves where people continue to live in the stunning Goreme National Park that includes over 10 beautifully decorated cave churches, offering truly unforgettable views.
2. San Gimignano, Italy
San Gimignano is an Italian hill town in Tuscany, southwest of Florence which is famous for its fascinating medieval architecture and towers that rise above all the other buildings offering an impressive view of the city from the surrounding valley.
Recognized as a UNESCO World Heritage Site since 1990, San Gimignano offers visitors the chance to step back in time while enjoying its local products including saffron and its white wine, the Vernaccia di San Gimignano.
So San Gimignano is really one of the stunning and hot honeymoon travel destinations in the world.
3. Cornwall, England
Cornwall is a county on England's rugged southwestern tip. It's known as the premium surf destination in the United Kingdom due to its churning seas and perfect barrels which form a peninsula encompassing wild moorland and hundreds of sandy beaches, culminating at the promontory Land's End.
Here, visitors flock to experience over 300 miles of blustery coastline complete with rolling sand dunes, craggy cliffs, and medieval architecture.
Rambling, climbing, or simply picnicking on secluded beaches or in flower-strewn meadows are all popular pastimes here, or the adventurous can go surfing or bodyboarding.
The area has long been the favorite haunt of artists, painters, and writers who have taken inspiration from the romantic and rugged surroundings.
So why not visit Cornwall for your perfect honeymoon destination which has a lot to offer? Celebrate your honeymoon in Cornwall if you are planning a UK destination.
4. Sylt, Germany
Known for its long beaches, resorts, and the Wadden Sea mudflats on the eastern side, Sylt is a German island in the Frisian archipelago in the North Sea. It has a fun and vibrant nightlife.
Not only is there plenty of entertainment for night owls but lovers of food and drink will also find themselves spoilt for choice.
If you are planning your honeymoon to be in Germany then Sylt is a perfect honeymoon destination for you as it is a place to explore music and literature and to be seduced by sublime nature where you can witness the incomparable golden glow of the Red Cliff at sunset.
At Sylt, life moves to a unique rhythm here at any time of day or night, whether it's for a romantic dinner or a party till sunrise.
So don't miss Sylt to make your memorable honeymoon moments here of your life.
5. Giethoorn, Netherlands 
Known for its boat-filled waterways, footpaths, bicycle trails, and centuries-old thatched-roof houses, Giethoorn is a mostly car-free village in the northeastern Dutch province of Overijssel.
Giethoorn is so peaceful, so different, and has such simple beauty that it hardly seems real which is too quiet, too serene, and remote.
It is known as the "Venice of the North," where the town of Giethoorn has no roads, just quaint canals, and rustic wooden bridges connecting the populace.
Visiting these islands is only possible via small boats, including gondolas, rowboats, and ships called "whisper boats" which have tiny, silent engines to keep from breaking the quaint atmosphere.
So enjoy your honeymoon at "Venice of the North" in the Netherlands.
6. Naxos, Greece 
Greece's most popular undiscovered Island, Naxos is a Greek island in the South Aegean which is the largest of the Cyclades island group.
Its fertile landscape spans mountain villages, ancient ruins, and long stretches of beach. Ideal for romantic couples, Naxos is famous for the exotic beaches where Plaka, Agios Prokopios, Orkos, and Mikri Vigla are among the most beautiful beaches on the island, and the entire western coastline is ideal for windsurfing and kitesurfing due to the strong winds that blow there in the afternoon.
A drive to the inland will bring you to picturesque villages and interesting sightseeing. It has very impressive mountain scenery, particularly around Mount Zas where abundant springs and rich soil help create lush green valleys of citrus orchards and olive groves.
So if Greece is in your mind for your romantic gateway then don't forget to keep Naxos in Greece in your mind for spending some romantic quality time with your other half because it's a  perfect beach holiday island without the crowds, inland hillside villages, and mountain scenery to add interest with easy island hopping on the many ferries which add Naxos high on a Greek island wish list.
7. Brac, Croatia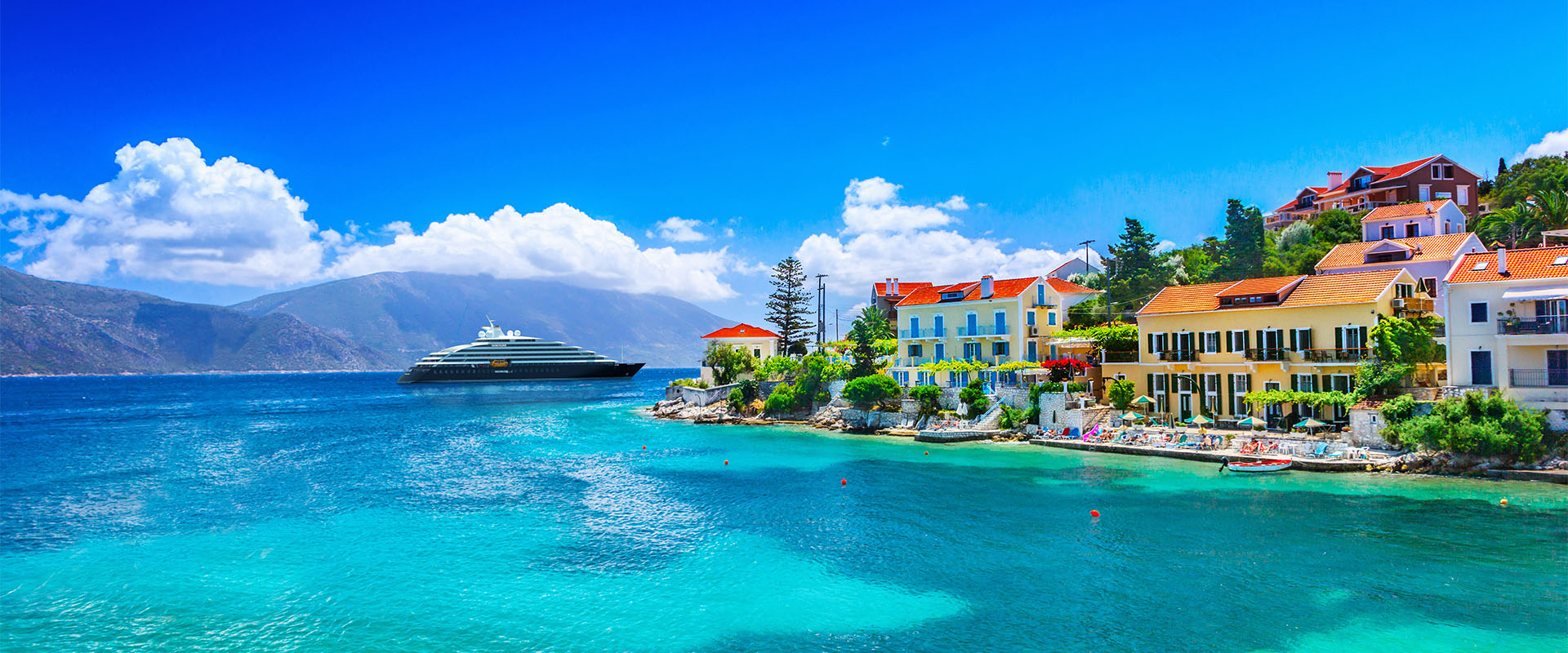 Offering a horseshoe-shaped beach and ferries to and from Split, Brac is a Croatian island in the Adriatic Sea which is best known for the white-pebble beach Zlatni Rat (Golden Cape), a favored windsurfing site outside the resort town of Bol and its seaside Pucisca features traditional architecture and an active quarry for the island's famous white limestone.
This unique island of Croatia offers everything that one needs for an unforgettable holiday in an unspoiled natural environment.
It's the rich cultural and historic heritage that dates back to pre-historic times, unique gastronomy, beautiful beaches and bays, crystal blue sea, high-quality accommodation in private facilities, and the hospitality of the local people are the guarantees of a holiday you will always remember.
8. Wattens, Austria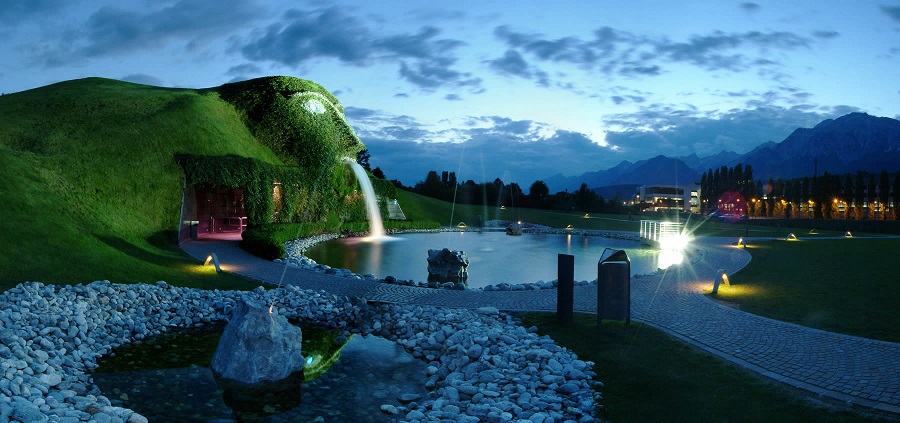 Home to the only typewriter museum in Austria. Wattens is a market town of the Innsbruck-Land District in the Austrian state of Tyrol which is chiefly known as the home of the Swarovski crystal glass company.
No other town in Austria is so dominated by one family business as Wattens where year after year, millions of visitors from all over the world head for the Chamber of Wonders known as Crystal Worlds, a creation of Andre Heller. All are taken aback by the amazing collection of cut crystals.
Here, bikers, walkers, and nature lovers will find plenty of leisure pursuits to enjoy, a famous one being the Inn Cycleway, which passes through Wattens on its way from Innsbruck to Passau and it also makes Wattens one of the perfect offbeat honeymoon destinations in the world.
9. Grindelwald, Switzerland
Grindelwald, a village in Switzerland's Bernese Alps, is a popular gateway for the Jungfrau Region, with skiing in winter and hiking in summer.
It's also a base for mountain-climbing ascents up the iconic north face of Eiger Mountain.
Gletscherschlucht, a glacial gorge just outside Grindelwald, features paths with interpretive signage, waterfalls, and striated limestone walls.
It's the gift of nature to Switzerland so don't miss visiting this place for your honeymoon as it is so stunning and beautiful.
10. Konigsee, Germany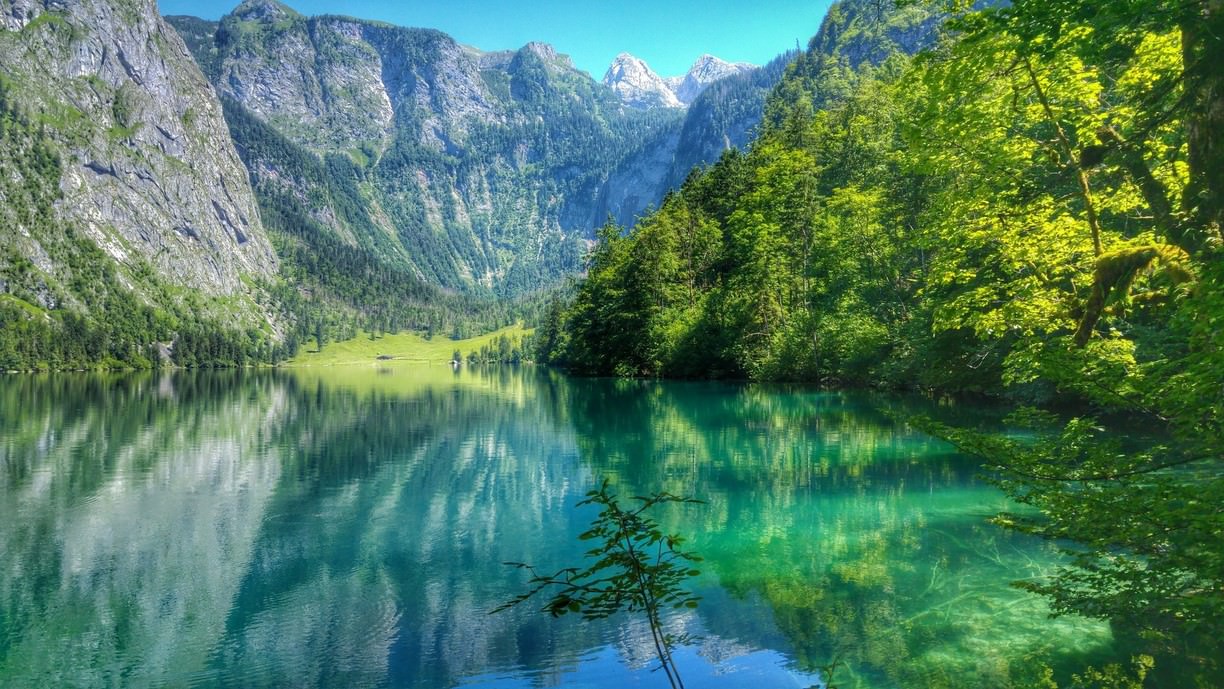 The picturesque Lake Konigssee ("King′s Lake") in Bavaria is only a few minute's drive from Salzburg and a very popular day-trip destination.
It is situated just across the border, in Germany′s most southern-east corner, in the National Park Berchtesgaden.
As such, Lake Konigssee is surrounded by some of Germany′s most dramatic mountain sceneries – Mount Watzmann and its steep cliffs surround Lake Konigssee almost everywhere around its shores.
The only exception is one corner, from where the Konigssee Ache Creek emerges. The Konigssee is a wonderful example of a crystal-clear alpine lake.
It's easy to get to from Berchtesgaden, just inside the Berchtesgaden National Park, and doesn't require any strenuous hiking which also makes it the perfect honeymoon destination in the world.
11. Lovina, Indonesia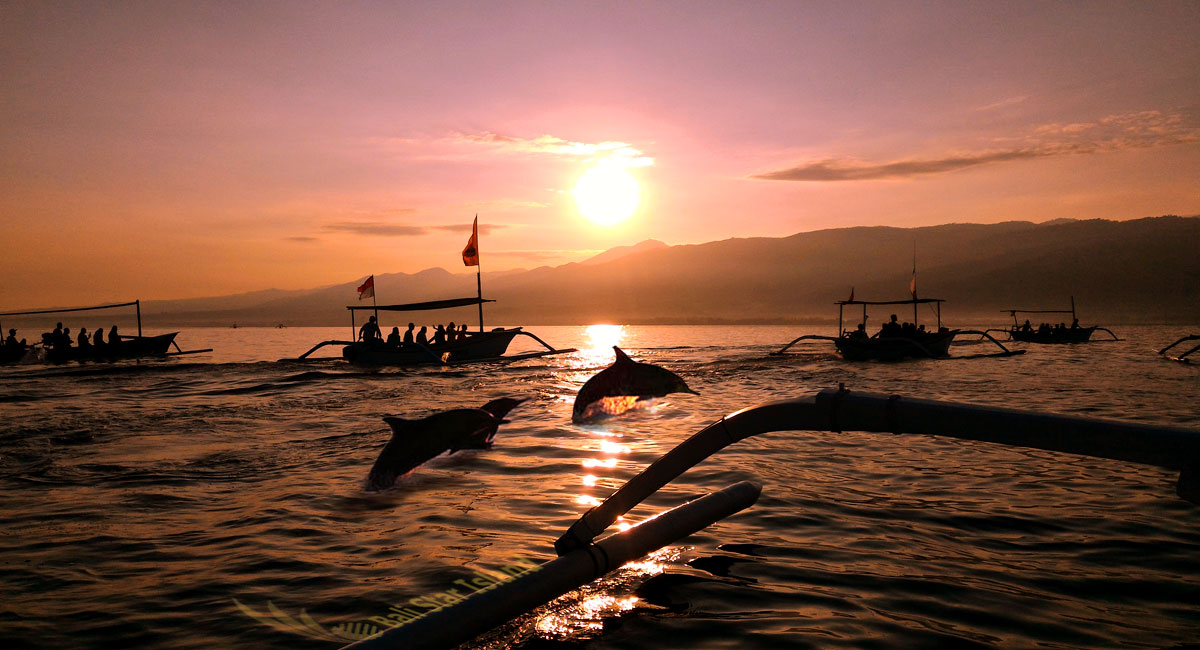 Known for its black sand beaches, coral reefs, and dolphins, Lovina Beach is a resort area on the north coast of Bali, Indonesia where the village of Temoekoes, a trail leads to Singsing Waterfall and a Dutch war monument.
The Banjar Hot Springs have warm water pools and tropical gardens where the Brahmavihara-Arama Buddhist monastery is home to a miniature replica of the huge Javanese archaeological site Borobudur.
Lovina is a great alternative to the highly popular and often crowded beaches of south Bali, the likes of Kuta, Legian, and Seminyak which makes Lovina a perfect destination to relax and spend some quality time with your loved ones far away from all of the hustle and bustle in the south.
At Lovina, Calmer waves, serene black-sand shores, thrills in the offing, and a nightlife scene, are just a few things that sum up this quaint north Bali coast.
12. Kurumba, Maldives
The very first Maldives resort. Kurumba is the Maldives draws on its proud history, a charismatic character, and heartfelt service, to offer diverse experiences amid a stunning island of the Maldives.
The resort's name 'Kurumba' is derived from the coconut trees that grow here in glorious abundance where its lovingly nurtured tropical gardens include an orchid nursery.
Shaded paths lead from one side of this 30-acre circular island to the other. Intimate white beaches are protected by eco-breakwaters of weathered coral.
It offers guests the complete island resort experience. Relaxing on the white sandy beach. Swimming in Kurumba's protected crystal clear lagoon.
So treat yourself to an exquisite Maldivian spa treatment and also explore the underwater world on the vibrant house reef.
With such a wide choice of experiences, Kurumba is the favorite Maldives honeymoon Resorts of many.
13. Penang, Malaysia
Known as the "Pearl of the Orient", Penang is famous for its soft sandy beaches being fondly regarded as the food capital of Malaysia which is a state in northwest Malaysia comprising mainland Seberang Perai and Penang Island.
On the island, the state capital of George Town is home to landmarks such as colonial Fort Cornwallis, the ornate Chinese clan house Khoo Kongsi and the Kapitan Keling Mosque, all testaments to centuries of foreign influence.
To the west, a funicular ascends Penang Hill, with its trails, flower gardens, and panoramic views.
Don't miss this place if you're looking to celebrate your honeymoon in Malaysia because no marriage is complete without an exotic, romantic, and unforgettable Honeymoon, so enjoy your time together today and always in Penang.
14. Pokhara Valley, Nepal
Pokhara Valley is located in the Gandaki zone and lies in the western part of Nepal which is 203 kilometers west of Kathmandu Valley. Pokhara Valley is the second-largest valley in the hilly region of Nepal.
It has several beautiful lakes offering stunning panoramic views of Himalayan peaks which magnificently creates an ambiance of peace and magic.
It's a must-visit place if you are planning to visit Nepal to experience the magic of this valley. So I wish each day of your life be paradise, as you begin your life as husband and wife.
Enjoy your Honeymoon in the Pokhara Valley of Nepal.
15. Ranipuram, India
Famous for its trekking trail – Ranipuram is a hill station in the Indian state of Kerala situated in the Vellarikundu taluk, Kasargod District.
Ranipuram mountain peak rises to 1022 meters above sea level which makes a perfect picnic spot where one can even come across the occasional herd of elephants.
Blessed with the bounty of nature, this destination in Kerala is a refreshing change from the monotony of concrete jungles.
Exploring the land on foot while being surrounded by flora is surely a serene experience. the sublime beauty of this region is comparable to that of Ooty and is a must-visit for all nature enthusiasts.
The innocent life of the village and gentle nature make a perfect blend of delight and enjoyment.
So why not choose Ranipuram as it is a place where you're not going to be stressed, because a honeymoon itself can be a stressful thing. So go and explore Ranipuram and make some unforgettable memories.
If you liked this article, then please subscribe to my YouTube Channel for Travel Adventures. You can also follow my adventures on Twitter and Instagram.