Known for its beaches and biodiverse rainforest, much of it protected within reserves, Brunei is a tiny nation on the island of Borneo, in 2 distinct sections surrounded by Malaysia and the South China Sea where its capital Bandar Seri Begawan, is home to the opulent Jame'Asr Hassanil Bolkiah mosque and its 29 golden domes.
You should definitely add "Brunei – The Abode of Peace" to your travel bucket list if you haven't added it yet.
Now, let's find out some of the amazing places to visit when you're planning your trip to Brunei.
Here are the Top 5 Best Places To Visit In Brunei.
1. Ulu Temburong National Park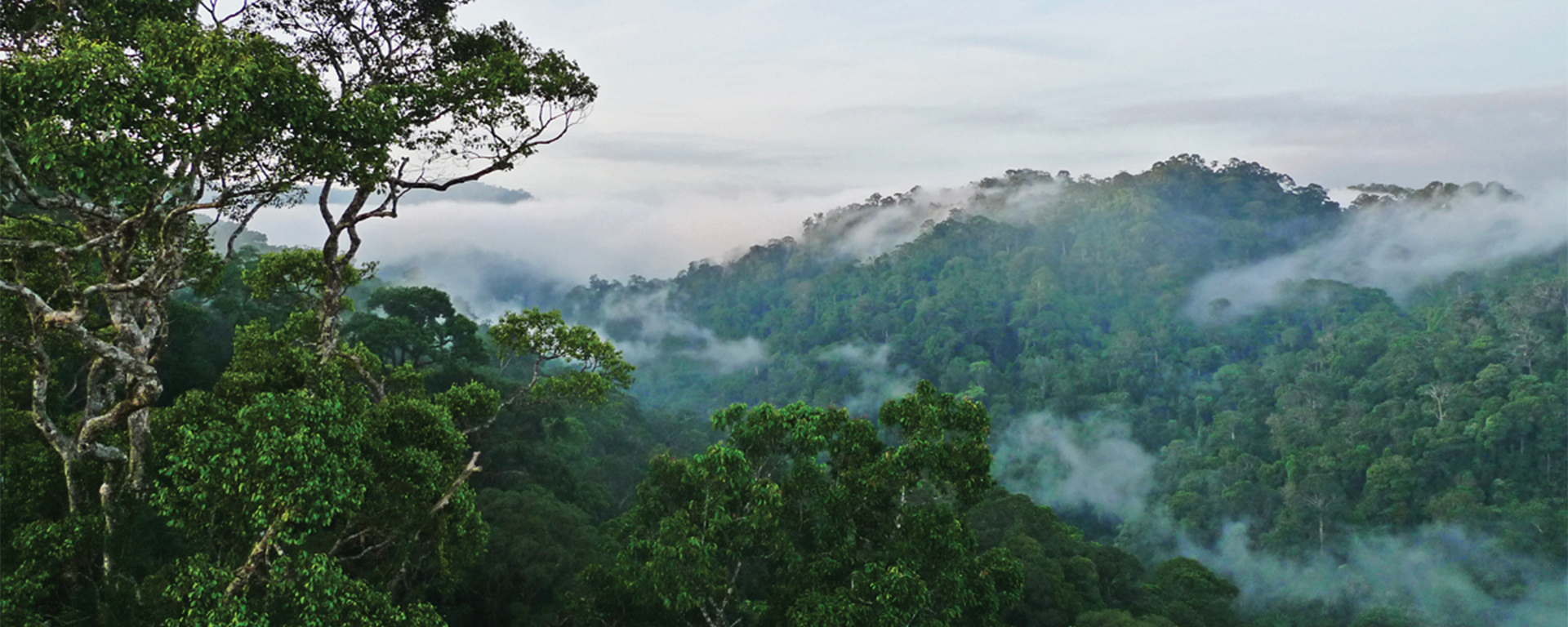 Located in Temburong district in eastern Brunei that covers about 40% of the district in the south at 550 square km, Ulu Temburong National Park was the first national park to be established in Brunei, protected since 1991.
Explore the unspoiled jungle of Ulu Temburong National Park often called the "Green Jewel of Brunei where you can pass by dense mangroves, enjoy panoramic rainforest views on a canopy walk, and dine on a sumptuous Bruneian lunch by the riverside.
It is regarded by many as the best-preserved tropical rainforest Borneo. Botanically the area is possessed of astounding diversity where the magnificence of Borneo's lowland rainforests can be truly experienced.
So do visit this untouched rainforest of Brunei when you're there.
2. Bangar
Bangar is the town of the Bruneian district of Temburong which is an isolated territorial exclave separated from the rest of the country by the Malaysian state of Sarawak.
Bangar is a gateway to wild Brunei that is Ulu Temburong National Park.
Here, you can take a boat ride which is a great water journey along the meandering rivers of Borneo and is highly recommended when you're here.
But this quiet small town is relatively isolated as Temburong is separated from the main part of the country by Sarawak's Limbang district.
3.Tasek Merimbun
Tasek Merimbun is the largest natural lake in Brunei that is located near Mukim Rambai in the Tutong District, about 70 km from the capital, Bandar Seri Begawan.
It is the largest blackwater lake in Brunei that was divided into two connected lakes with a total of 220 hectares.
The best way to experience Tasek Merimbun is by taking a spectacular lake cruise where you can explore the wilderness of Tasek Merimbun declared as an ASEAN heritage site in 1984.
So, be amazed by the beautiful native plant such as Purun that grows wild in abundance in the lake where this natural oasis boasts views of a watery landscape riddled with adorable lily pads that float atop it.
4. Penanjong
Penanjong, locally known as Kampong Penanjong or Kampung Penanjong, is a village in Tutong District, Brunei.
These amazing shorelines of Penanjong come in top order where its faultless sand expands more till the skyline, smack impact in the midst of the shores, with totally clear waters perfect for water wears in Brunei.
It's the most shot beach in as per Tourist Reviews. Water Sport on Penanjong Beach is a renowned one.
It is a preferred location for holiday retreat travel tour and water sport where clean sand and an epic view of sunrise and sunset on Penanjong Beach makes it an ultimate destination.
5. Bandar Seri Begawan
Known for the opulent Sultan Omar Ali Saifuddien Mosque, adorned with chandeliers, stained glass, and Italian marble, and surrounded by a lagoon, Bandar Seri Begawan is the capital of Brunei, a tiny nation on the island of Borneo.
Nearby, the Royal Regalia Building showcases a gold carriage and lavish gifts presented to the sultan, and to the northwest is the Jame'Asr Hassanil Bolkiah Mosque, with 29 golden domes.
The capital of Brunei is the most amazing place to visit for a person who wants to visit and see the beauty of mosques and museums, so don't miss it.
If you liked this article, then please subscribe to my YouTube Channel for Travel Adventures. You can also follow my adventures on Twitter and Instagram.