Bali is an Indonesian island known for its forested volcanic mountains, iconic rice paddies, beaches, and coral reefs.
The island is home to religious sites such as the cliffside Uluwatu Temple.
To the south, the beachside city of Kuta has lively bars, while Seminyak, Sanur, and Nusa Dua are popular resort towns.
The island is also known for its yoga and meditation retreats.
Here are the Top 7 Best Places To Visit In Bali (Indonesia).
1. Menjangan Island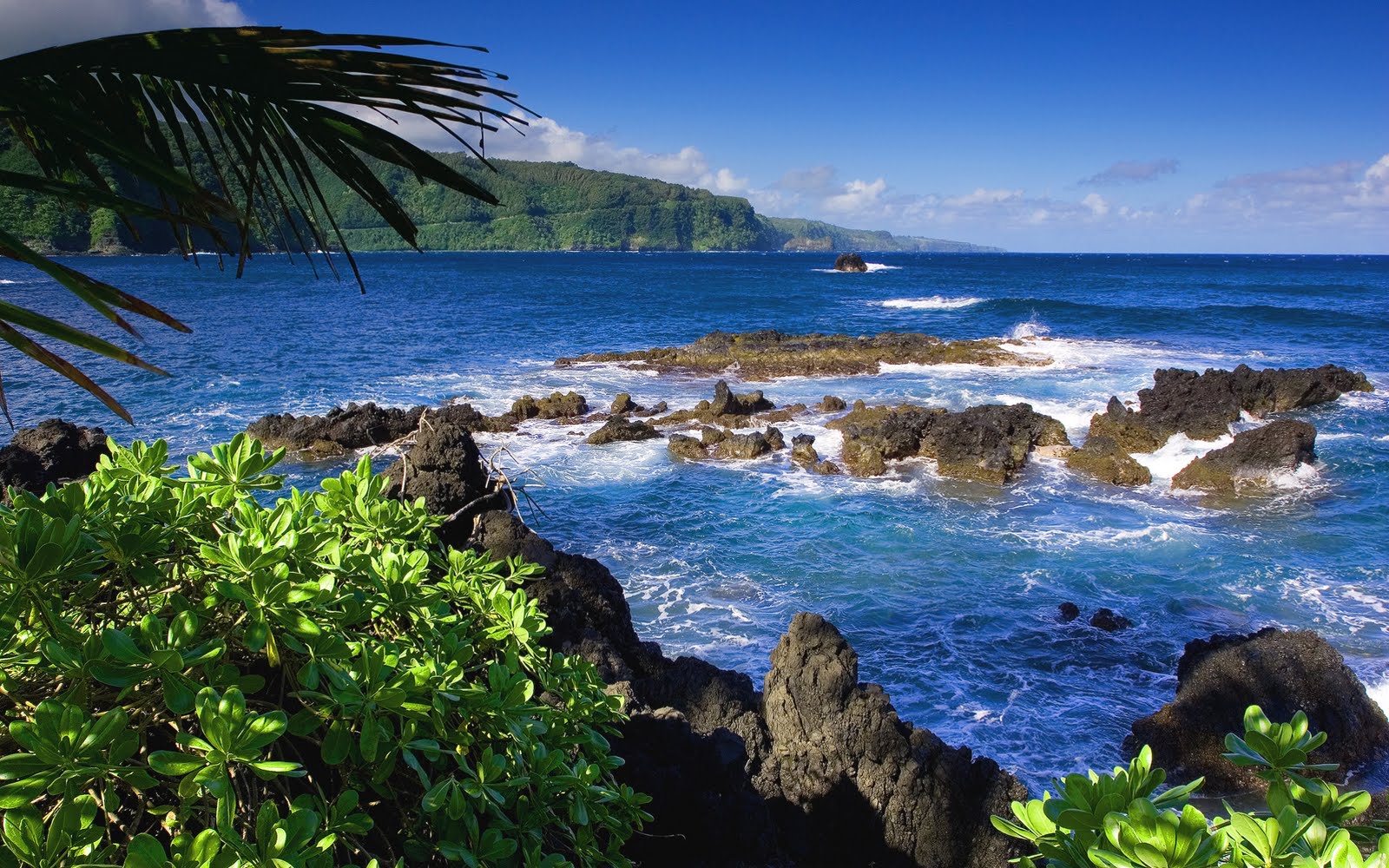 Located 5 miles to the northwest of Bali island, Menjangan Island is a small island that is a  part of the Indonesian archipelago. "Menjangan" in Indonesian means "Deer".
Menjangan Island is surrounded by hectares of beautiful coral reef gardens with a very diverse eco biology by making it a favorite destination for snorkelers as well as divers.
This island is a beautiful hidden gem of Bali, Indonesia, and also a  part of the West Bali National Park.
At Menjangan Island, you can admire the island's collection of shrines which includes Segara Giri Dharma Kencana Temple with its towering seaward-facing Ganesh statue on its hilly north-eastern shore.
Menjangan island is often referred to as Deer Island as it happens to be the habitat of the Barking Deer or Muntjac where visitors can regularly spot these deer taking a bath at the secluded, sandy beaches of the island.
2. Bedugul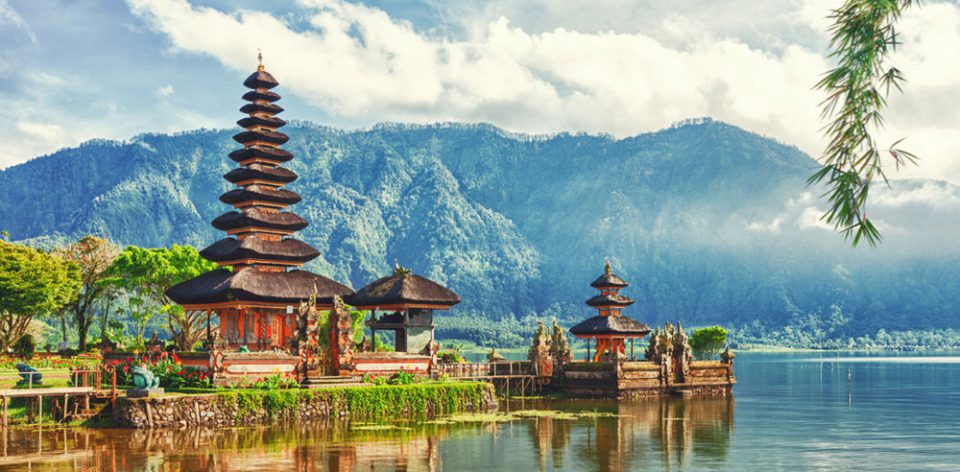 Bedugul is a mountain lake resort area in Bali, Indonesia which is located in the center-north region of the island near Lake Bratan on the road between Denpasar and Singaraja where the area covers the villages of Bedugul itself, Candikuning, Pancasari, Pacung, and Wanagiri amongst others.
Bedugul is becoming an attractive tourist destination and one of the best places to enjoy holidays by offering cooler retreats with beautiful nature views to its travelers. Bedugul is one of the must-visit places in Bali.
3. Lovina
Known for its black sand beaches, coral reefs, and dolphins, Lovina Beach is a resort area on the north coast of Bali, Indonesia wherefrom the village of Temoekoes, a trail leads to Singsing Waterfall and a Dutch war monument.
The Banjar Hot Springs have warm water pools and tropical gardens where the Brahmavihara-Arama Buddhist monastery is home to a miniature replica of the huge Javanese archaeological site Borobudur.
Lovina is a great alternative to the highly popular and often crowded beaches of south Bali, the likes of Kuta, Legian, and Seminyak which makes Lovina a perfect destination to relax and spend some quality time with your loved ones far away from all of the hustle and bustle in the south.
At Lovina, Calmer waves, serene black-sand shores, thrills in the offing, and a nightlife scene, are just a few things that sum up this quaint north Bali coast.
4. Mount Batur

Located in Batur village, Kintamani District of Bali, Mount Batur is one of the sacred mountains according to Hindu beliefs in Bali, Indonesia which is an active volcano that draws tourists in with both beauties by offering spectacular scenery and the vibration of the sacred earth filling your mind and soul where visitors can to enjoy an unforgettable sunrise from the top of an active volcano of Mount Batur.
Mount Batur is must visit place for hiking lovers because it offers great adventure to hikers. You shouldn't miss visiting Mount Batur on your trip to Indonesia.
5. Trunyan
Trunyan is a traditional Balinese village, located on the shore of Lake Batur and at the foot of Mt. Abang in Indonesia.
Here, the natives do not bury or burn the dead but leave them to rot in a bamboo cage under a Taru Menyan tree by letting nature consume the body till the skeleton remains.
Then these skeletons and skulls of the deceased are later placed on a stone altar where one can reach the Trunyan Cemetery which is a special place by boat only.
I know it sounds freaking scary but we should experience this and see how it feels later.
Also, Trunyanese is often referred to as Bali Aga (mountain Balinese), which refers to a conservative, pre-Hindu way of life with ancient, neolithic customs and a very definite avoidance of outside influences.
6. Kintamani
Kintamani is a village on the western edge of the larger caldera wall of Gunung Batur in Bali which is on the same north-south road as Penelokan and has been used as a stopping place to view the Gunung Batur region.
Kintamani has beautiful scenery and it is super exotic. The villages of Kintamani and Penelokan provide a great view of Mount Batur and its fantastic lake.
Visiting Kintamani is a very impressive experience where Kintamani area has a very beautiful panorama located in the plateau which is encircled by mountain atmosphere with the windblast from Mount Batur where the spectacular mountainous region around Kintamani with its deep Crater Lake and bubbling hot springs, make this region a must to visit.
7. South Bali
South Bali has a lot to offer to its visitors from shopping to relaxing at beaches, water sports madness, and partying.
The south of Bali is one of the most popular parts of the island which is a great place for tourists and an exciting place to explore.
South Bali exists in its own world, separate from the rest of the country being the place for the freshest seafood and the kindest locals which is a haven for adventurers, nature-lovers, writers, artists, and whoever simply wants to relax and explore lesser-known attractions and places.
It's a must-visit so why not take the off-beaten path to South Bali and explore some of the hidden gems that south Bali has to offer to the Globetrotters.