Known as the "Global Financial Center", Singapore an island city-state off southern Malaysia offering breathtaking views to travelers from all around the world.
There's no doubt that Singapore is one of the great cities of the world where travelers can experience the splendid beauty of Singapore from visiting Merlion Park to Kayaking at Marina Bay and doing countless activities.
So now I am gonna mention the Best Places To Visit In Singapore which you will not regret if you plan to visit these places.
Here are the Top 7 Best Places To Visit In Singapore.
1. Merlion Park
Located at One Fullerton, Singapore near the Central Business District, Merlion Park is a Singapore landmark and major tourist attraction which is a mythical creature with a lion's head and the body of a fish that is widely used as a mascot and national personification of Singapore.
The Merlion statue faces east which is believed to be a direction that brings prosperity where Its head represents Singapore's original name, Singapura, or 'lion city' in Malay and a fishy tale body symbolizes Singapore's humble beginnings as a fishing village when it was called Temasek, meaning 'sea town' in Old Javanese.
This is a 'must-see' place for Travelholicq's visiting Singapore where they can witness the spouting water from its mouth, the Merlion statue stands tall at 8.6 meters and weighs 70 tonnes which is worth visiting if you are planning your trip to the Global Financial Center (Singapore).
.2. Marina Bay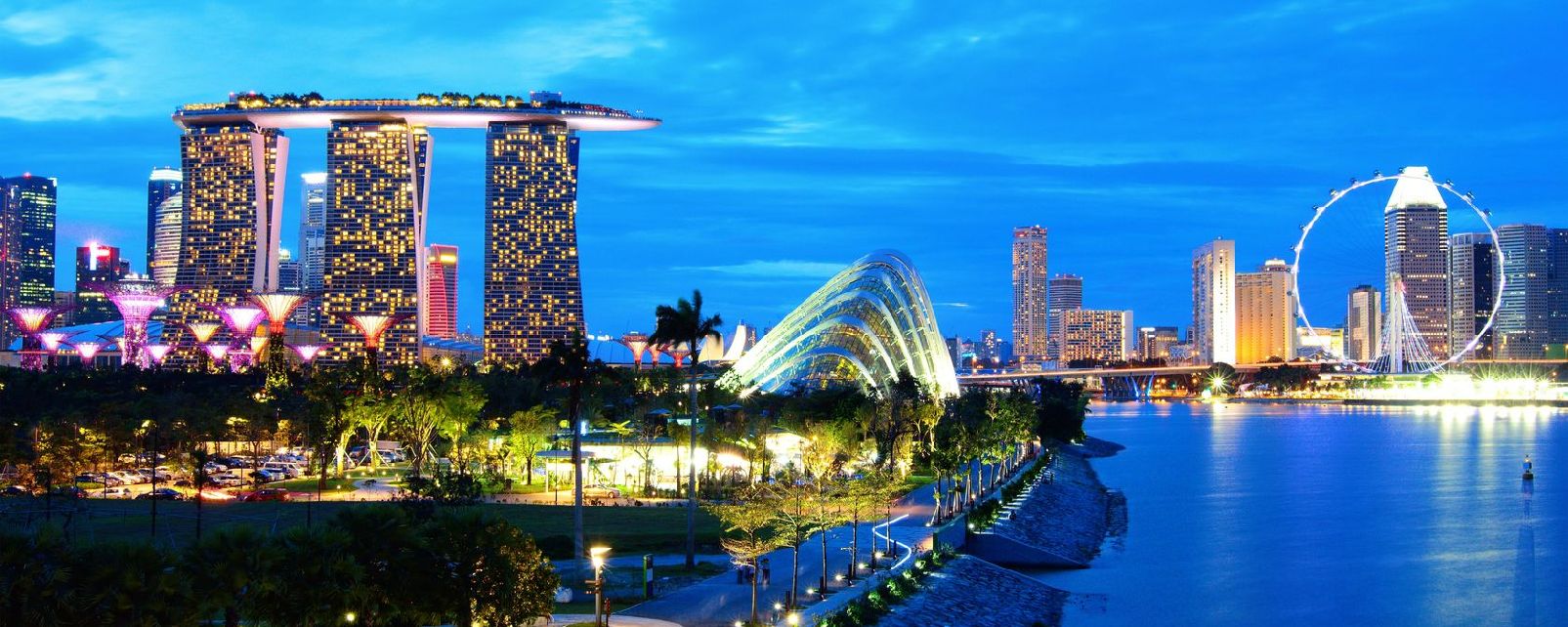 Known for its "I Light Marina Bay Festival" which is Asia's leading sustainable light art festival, Marina Bay is a bay located in the Central Area of Singapore surrounded by the perimeter of four other planning areas which are the Downtown Core, Marina East, Marina South, and Straits View.
Marina Bay has a lot to offer to Travelholicq's when it comes to experience the most spectacular things like Cruising down the Bay from just $5, experiencing the Sea's largest water and light show for FREE, having a feast at Gluttons Bay, kayaking starting from $7 and so on when you are in Singapore.
So whenever you are in Singapore then Marina Bay is a must-visit place for Travelholicq's because it won't disappoint you at all.
3. Singapore Flyer
Described as an observation wheel by its operators which got opened in 2008, The Singapore Flyer is a giant Ferris wheel in Singapore which is located on Marina Bay where you can see a 360-degree view of Singapore.
One round in the Singapore Flyer would not cost more than $30 – $35 to Travelholicq's who wish to experience the stunning 360-degree view of Singapore.
Singapore Flyer is the world's largest observation wheel which should be definitely on your Singapore Bucket List.
4.  Sentosa Island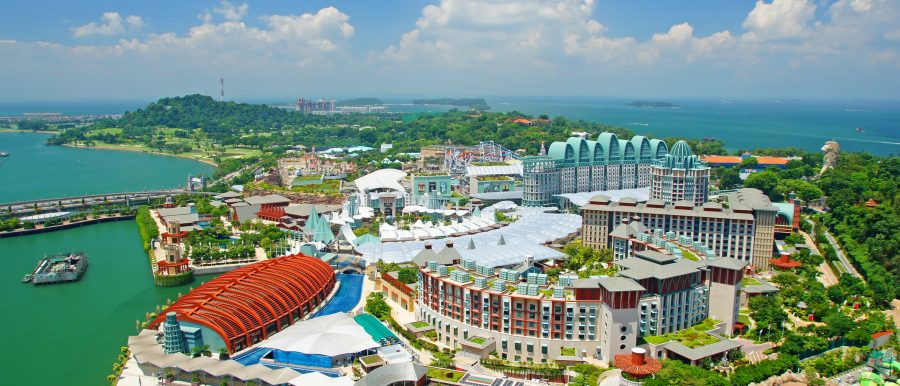 Sentosa is an island resort off Singapore's southern coast which is connected to the city by road, cable car, pedestrian boardwalk, and monorail which features hotels, restaurants, a casino, and theme parks for all aged people no matter how old they are where they all can have fun by exploring Marine Life Park, Dolphin Island, a water park and an aquarium over there.
Click here to read about 10 Japanese Street Foods You Need To Try – Let's experience Japan.
5. Gardens By The Bay
Gardens by the Bay is a nature park spanning 101 hectares of reclaimed land in the Central Region of Singapore adjacent to the Marina Reservoir.
The park consists of three waterfront gardens: Bay South Garden in Marina South, Bay East Garden (in Marina East), and Bay Central Garden (in Downtown Core and Kallang) providing mesmerizing waterfront views.
Gardens by the Bay has been crowned World Building of the year at the "World Architecture Festival" in the year 2012.
It showcases tropical horticulture and includes tree-like structures up to 50 meters (160 feet) high that dominate the Gardens' landscape by making this destination great fun for both kids and adults.
6. Chinatown
Described as great for shopping, Chinatown's maze of narrow roads includes Chinatown Food Street with its restaurants serving traditional fares like Hainanese chicken rice, noodles, and stay.
Souvenir shops and indie boutiques dot the area, offering clothes, crafts, and antiques where Club Street is full of trendy wine bars.
Cultural institutions here include the 1827 Sri Mariamman Temple and the ornate Buddha Tooth Relic Temple and Museum.
So Chinatown is also a must-visit place for travelers from all around the world who love to go shopping.
7. Clarke Quay
The Clarke Quay is situated upstream from the mouth of the Singapore River and Boat Quay which is a historical riverside quay in Singapore located within the Singapore River Planning Area.
Clarke Quay takes full advantage of the picturesque body of water that emerges from the city's main river with alfresco-style dining to be had in an endless number of eateries set around the water's edge.
At Clarke Quay, one can find trendy restaurants, unique boutiques, pushcart vendors, and more, all of which blend Asian and European influences.
So whenever you are in Singapore don't miss the charm of Clarke Quay because it has a lot to offer which makes this quay one of the must-see places.