If you're planning to visit East Asia then one would not want to skip this country from your East Asia travel bucket list, yes – you got my right, I am talking about beautiful Taiwan which is one of the most densely populated countries in the world.
Its bustling and vibrant cities are full of beautiful old temples, fantastic museums, and lively night markets which offer up a stunning array of delicious cuisines.
So now I am gonna mention places of incredible natural beauty to visit on this island.
Here are the Top 7 Best Places To Visit In Taiwan.
1. Taichung

Gateway for exploring the island's mountainous interior, including nature areas like Sun Moon Lake, popular for boating and hiking, Taichung is an industrial city on the western side of central Taiwan.
It has a pleasant climate and environment endowed with a rich history and beautiful natural scenery offering well-priced culinary delights, assorted shopping areas, and arts performances, making it well worth a visit.
With a perfect balance of nature spots and city bustle, Taichung is suitable for all kinds of travelers which equally deserves a spot on your Taiwan hit list
2. Sun Moon Lake

Sun Moon Lake is in the foothills of Taiwan's Central Mountain Range which is surrounded by forested peaks and has foot trails where east of the lake, the Formosan Aboriginal Culture Village is a theme park with a section devoted to re-created indigenous villages.
Displays here include centuries-old carved lintel pieces, handicrafts, and weapons. The Sun Moon Lake Ropeway cable car offers views of the mountains and water.
The most beautiful lake in Taiwan, Sun Moon Lake is a lovely place to visit and unwind.
3. Miaoli County
Miaoli County is a county in western Taiwan that is adjacent with Hsinchu County and Hsinchu City to the north, Taichung to the south, and borders the Taiwan Strait to the west.
It is one of the best travel and vacation spots in western Taiwan which also provides verdant ground for the hikers, with historical trails that wind through the area.
The county attracts over 6.5 million local and international tourism visitors every year with the help of its pleasing climate, convenient transportation, and major attractions where each year in April and May, Miaoli turns into a beautiful sea of tung blossoms.
Miaoli serves as a perfect day or weekend trip for travelers from all around the world.
You may also like to know about Top 7 Best Places To Visit In Singapore.
4. Hsinchu County
Hsinchu County is a county in north-western Taiwan that is home to the largest Hakka community in Taiwan.
Most of the early Hakka immigrants to this region landed at Hongmao Harbor and Nanliao Harbor, the majority coming from Haifeng and Lufeng in China.
Hsinchu may not be as overly vibrant or popular as Taipei or other bigger cities, but it does come with a certain charm that many travelers find simply bewitching where you'll be more immersed in the deep historical roots of the city than the bustling city life that seems to encapsulate the core of Taiwan's appeal to the world.
 So don't miss to add this amazing place to your Taiwan travel bucket list.
5. Yilan City
Yilan City is in Yilan County, in northeastern Taiwan which is set on the Lanyang Plain, north of the Lanyang River, with a bird sanctuary nearby.
Yilan is well-known as a historical center for some of the many aboriginal peoples whose diversity has come to be synonymous with Taiwan.
Geographically, Yilan County is characterized by rolling mountains, rocky seaside, and heavy rain where visiting Yilan and having a close encounter with Mother Nature, you will see its grandeur, feel its serenity, and forget your mundane worries.
6. Chishang, Taitung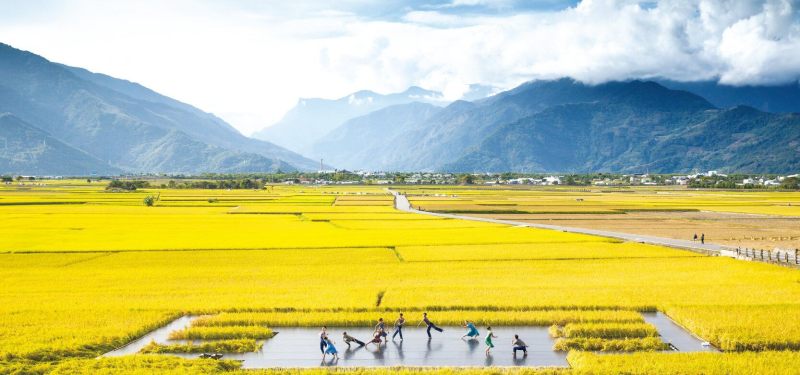 Where its flat green rice fields are surrounded by the mountains of the Eastern Rift Valley in the distance, Chishang, is one of the prettiest places in Taiwan in Taitung County.
Although small, the town attracts a significant number of tourists year-round, and with good reason. Chishang rich in natural beauty, but the area itself is fairly flat, making it a great place for cycling.
It's also well known for its high-quality rice and Hakka and indigenous Amis cultures.
If you love cycling then Chishang is the perfect place for you to explore in Taiwan, so don't miss exploring Chishang thru a cycle ride.
7. Shei-Pa National Park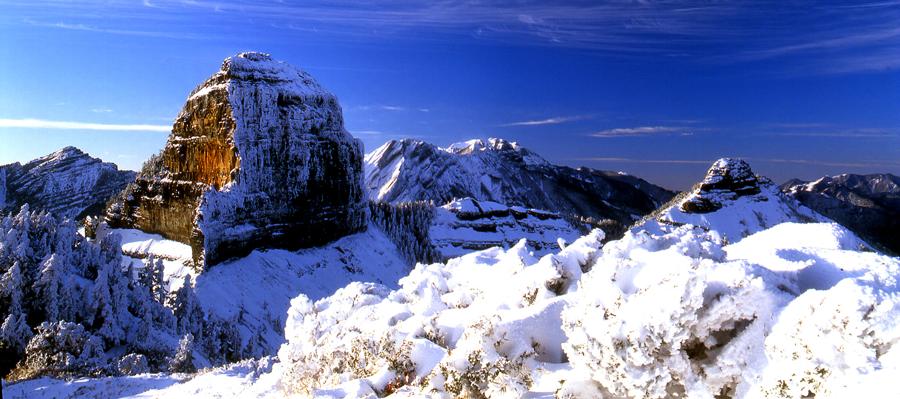 Shei-Pa National Park is a national park located in the central part of Taiwan around the peaks of Hsuehshan and Dabajian Mountain, with an area of 768.5 km², covering the area of Hsinchu County, Miaoli County, and Taichung City. It is the fifth national park in Taiwan.
The mountainous scenery is spectacular as there are several mountains in the park which include magnificent sceneries, rivers, valleys, waterfalls, and fifty-one high mountains with steep slopes such as Snow Mountain and Dabajian Mountain.
You should definitely visit this park as its sprawling park boasts excellent alpine hiking and is home to Snow Mountain, Taiwan's second-highest peak.