Blessed with a variety of geographical land and many cultural diversities, Uttar Pradesh is the rainbow land where the multi-hued Indian Culture has blossomed from times immemorial.
Dotted with various holy shrines and pilgrim places, full of joyous festivals, Uttar Pradesh has been the area of activity of historical heroes like Lord Rama, Lord Krishna, Buddha, Mahavira, Ashoka, Harsha, Akbar, and Mahatma Gandhi.
Rich and tranquil expanses of meadows, perennial rivers, dense forests, and fertile soil of Uttar Pradesh have contributed numerous golden chapters to the annals of Indian History.
So now, I am gonna mention some of the top best places to visit in Uttar Pradesh.
Here are the Top 7 Best Places To Visit In Uttar Pradesh.
1. Ayodhya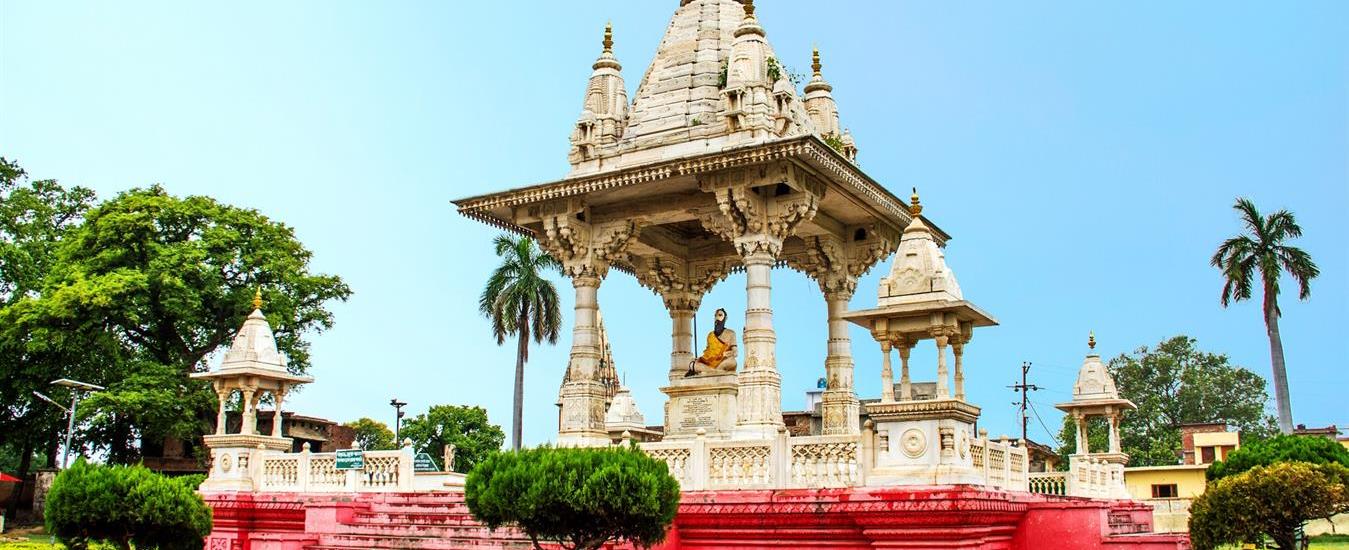 Situated on the banks of the holy river Saryu in the Indian state of Uttar Pradesh, Ayodhya is a legendary spiritual centre that attracts visitors with its serene ghats and countless temples.
Ayodhya is counted as one of the seven sacred cities in the Hindu faith which is the birthplace of Lord Rama and the five of Jainism's 24 Tirthankaras.
Here you can witness the buzz of life, as usual, the ardor of visiting devotees, chiming temple bells, and melodious chanting, all offer Ayodhya a singular spiritual ambiance that makes Ayodhya one of the top spiritual place to visit in North India.
2. Varanasi
Regarded as the spiritual capital of India, Varanasi is a city in the northern Indian state of Uttar Pradesh dating to the 11th century B.C.
The city draws Hindu pilgrims who bathe in the Ganges River's sacred waters and perform funeral rites where the city's winding streets are some 2,000 temples, including Kashi Vishwanath, the "Golden Temple," dedicated to the Hindu god Shiva.
Varanasi is one of the world's oldest continually inhabited cities, and one of the holiest in Hinduism.
So must visit Varanasi because walking on the ghats and alleyways or watching the sunrise from a boat can be an unforgettable moment of your North India trip.
3. Vrindavan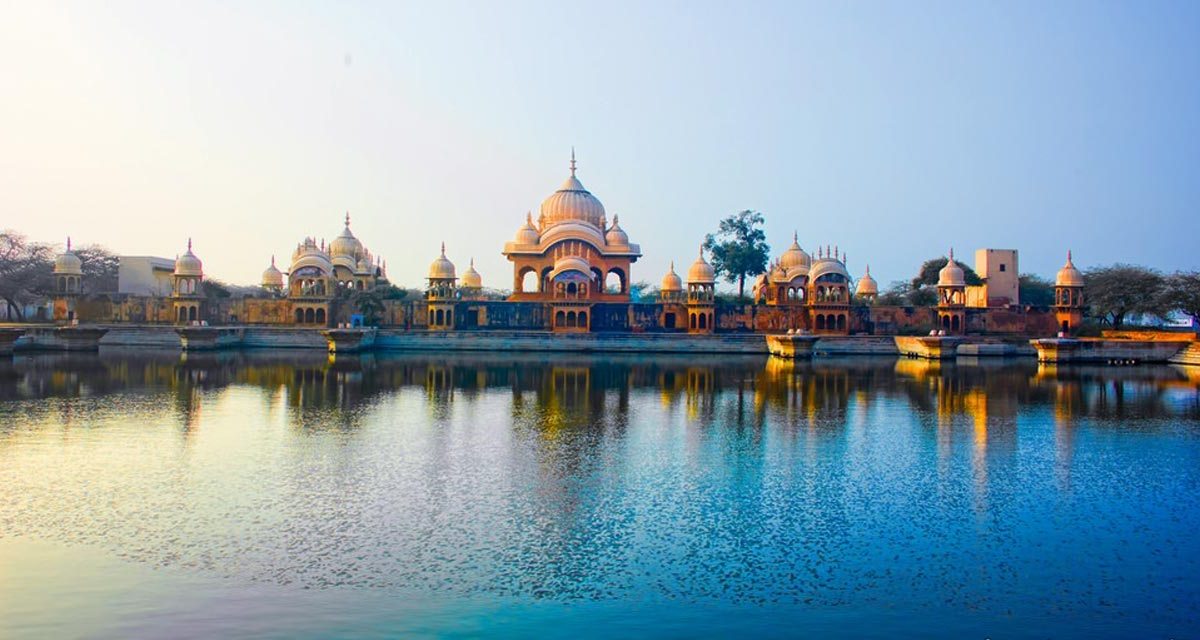 Home to temples, many dedicated to Krishna and his lover, the deity Radha, Vrindavan is a holy town in Uttar Pradesh, northern India where the Hindu deity Krishna is said to have spent his childhood.
Since Vrindavan is considered to be a sacred place, a large number of people come here to abandon their worldly life.
If you want to experience the town in its most buoyant mood then plan a trip around the festivals of Janmashtami, Radhashtami, or Holi which are celebrated with great pomp and gaiety and draw unexceptionally huge crowds from all around the world.
Havens of peace and calm, the place provides a great experience, particularly during the festival of Holi which makes Vrindavan a must-visit for anyone who is interested in spirituality and Hindu culture.
4.Agra 
Home to the iconic Taj Mahal, a mausoleum built for the Mughal ruler Shah Jahan's wife, Mumtaz Mahal who died in childbirth in 1631, Agra is a city in northern India of Uttar Pradesh state.
The imposing main building of the Taj Mahal features a massive dome and intricately carved white marble inlaid with precious stones. This is set behind a reflecting pool inside a courtyard defined by 4 minarets.
So this is what makes Agra must visit the place just to witness the Taj Mahal which is one of the 7 wonders of the world.
5. Lucknow
Lucknow, a large city in northern India, is the capital of the state of Uttar Pradesh. Toward its center is Rumi Darwaza, a Mughal gateway.
Nearby, the 18th-century Bara Imambara shrine has a huge arched hall. Upstairs, Bhool Bhulaiya is a maze of narrow tunnels with city views from its upper balconies.
Close by, the grand Victorian Husainabad Clock Tower was built as a victory column in 1881.
6. Kanpur
Kanpur is a large industrial city on the banks of the Ganges River, in the north Indian state of Uttar Pradesh. On its northern outskirts, Kanpur Zoological Park features orangutans and tigers.
East of the city, along with the Ganges, the Massacre Ghat riverside steps were the site of an 1857 massacre during a rebellion against British rule. In the suburb of Jajmau are an ancient mound and archaeological site.
7. Allahabad
Considered holy by Hindus, Allahabad is a city in Uttar Pradesh state, north India which is the Triveni Sangam, the confluence of the Ganges, Yamuna, and "invisible" Saraswati rivers that is near the 16th-century Allahabad Fort, built by Mughal Emperor Akbar.
In the fort are the ancient sandstone Ashoka Pillar, the underground Patalpuri Temple, and a sacred banyan tree where the Allahabad Museum has Rajasthani miniature paintings.
The site's religious importance to Hinduism persists where each year a festival takes place at the rivers' confluence, and every 12th year a much larger festival, Kumbh Mela, is attended by millions of devotees.
Don't miss visiting Allahabad when you are in Uttar Pradesh because of its importance in Hindu mythology, Indian history, and modern politics, today Allahabad is a much humbler place.
If you liked this article, then please subscribe to my YouTube Channel for Travel Adventures. You can also follow my adventures on Twitter and Instagram.