Albania, on Southeastern Europe's Balkan Peninsula, is a small country with Adriatic and Ionian coastlines and an interior crossed by the Albanian Alps which is certainly the most beautiful country you've ever heard of, filled with towering mountains, pristine beaches, and unique cities.
To experience the best of the nation's unmatched landscapes, be sure to visit the remote village of Theth where the rural settlement is sure to surprise all who visit with friendly people and water bluer than you could ever imagine.
The country has many castles and archaeological sites.
Despite its beautiful nature and its rich cultural heritage, it is an unknown tourist destination for so many people on the Mediterranean – Albania which is not yet a popular touristic destination.
Now, let's check out some of the amazing and undiscovered places to explore which are hidden gems of amazing Albania.
Here are the Top 9 Most Beautiful Places To Visit In Albania.
1. Lake Skadar
For a place that many people have barely heard of, this beautiful body of water has enough names – Lake Skadar, also called Lake Scutari, Lake Shkoder, and Lake Shkodra lies on the border of Albania and Montenegro and is the largest lake in Southern Europe which is named after the city of Shkoder in northern Albania.
It is a karst lake. Skadar Lake is the largest lake in the Balkan Peninsula, with fresh water. It's extremely famous for its diversity of flora and fauna.
It's not exactly top of must-visit lists for travelers from all over the world but those that do make the effort to visit this amazing lake are rewarded with a unique environment and a very special travel experience. Lake itself is unusual for the mutual vicinity of different living areas and their chain of feeding.
So come and explore the Balkan's Largest Lake.
2. Moscopole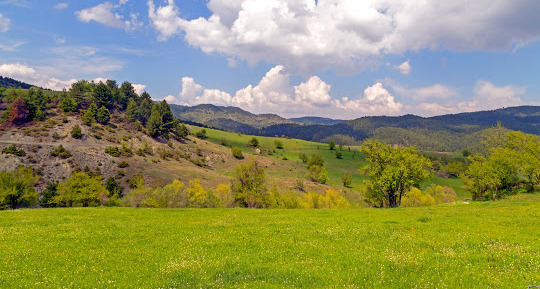 A magical tourist green village that combines with its rich culture, traditions, and landscape harmoniously unified to give a permanent tourist value, Moscopole is a village in Korce County in southeastern Albania.
During the 18th century, it was the cultural and commercial center of the Aromanians.
The village is known for its centuries-old civilization since 1330, stunning scenery, numerous churches, and frescoes, which have in themselves a precious cultural heritage and organic food or traditional dishes.
But Moscopole is today just a tiny, picturesque, remote mountain village which has a population of about 500 inhabitants located 21 km west of Korce at an altitude of 1160 meters which is surrounded by the gorgeous Morava Mountains whose orchards and fields hide the ruins of its former glory.
So don't miss to visit this amazing green village which beautiful environment offers a warm and friendly atmosphere.
3. Theth
Theth, set among the peaks of the Shala mountains is a wonderful village in northern Albania's Shkodra region which is isolated, and in times of snow, practically it is inaccessible.
But once you're are there, you can enjoy the fresh air and nature of stunning beauty. Theth is a spot where the centuries shrivel; the river might be the world's well-spring, its banks the fit home of elemental instincts–passions that are red and rapid.
At Theth, your eyes will surely widen and your jaw will surely part when a  wave of peace and serenity washes over your body like the sunbathing the deep expanse below, a sensation of majestic isolation unrivaled by any other.
Discover a remote and once-forbidden hamlet nestled within Albania's Accursed Mountains that is none other than Theth.
4. Dhermi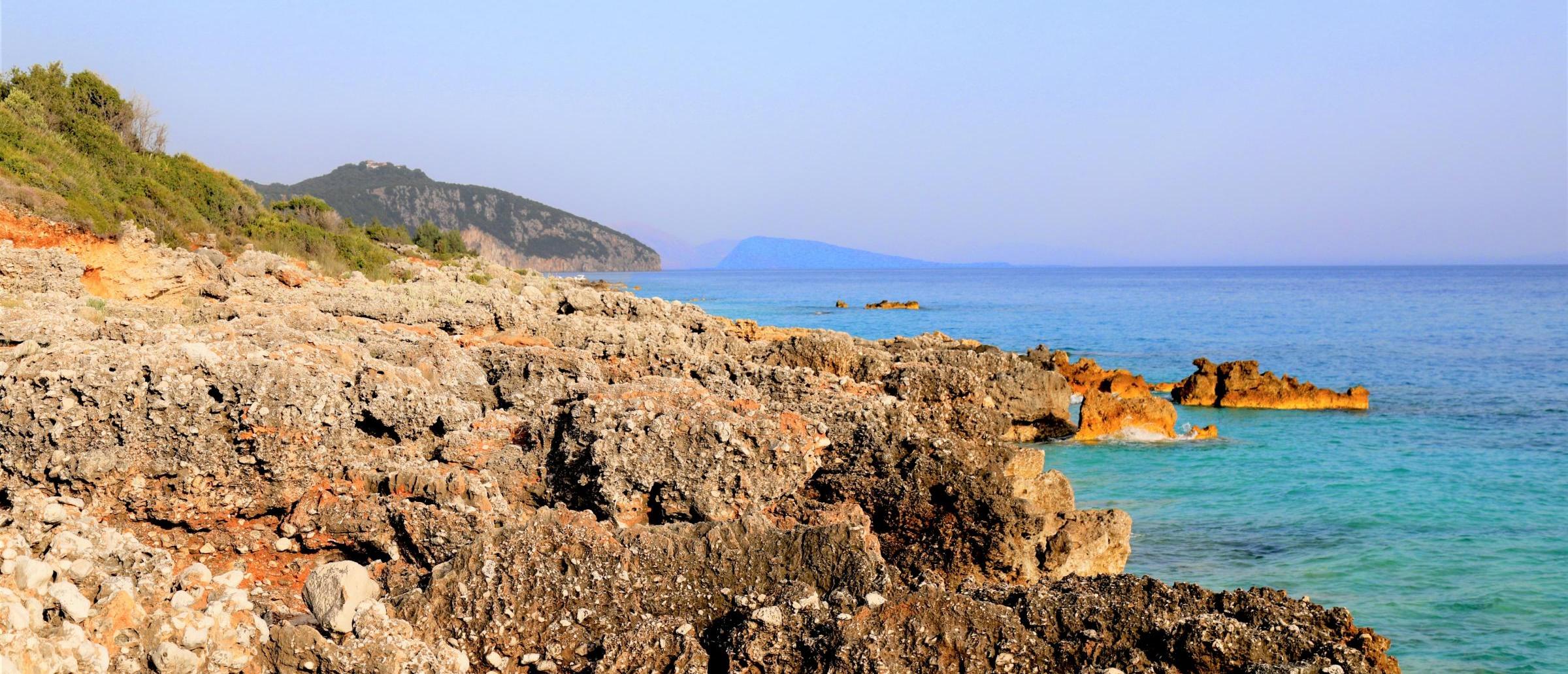 Built on a slope of the Ceraunian Mountains at approximately 200 meters in altitude, Dhermi is a village in Vlore County of Albania where the sea around Dhermi is famous for its blue color and clarity.
The Dhermi is a showcase of beauty with its characteristic southern European architecture combined with customary Mediterranean vegetation.
There are about 35 churches in Dhermi, which is one in about 20 families.
At Dhermi, you can spend many days exploring local mountains, caves, and beaches. Discover new places to see and unique things to do nearby Dhermi.
5. Gjirokaster
Whose old town is a UNESCO World Heritage Site which is described as "a rare example of a well-preserved Ottoman town, built by farmers of the large estate", Gjirokaster is a city in southern Albania, on a valley between the Gjere mountains and the Drino, at 300 m above sea level.
The main characteristic of Gjirokaster is the intensive use of stone in building the houses which look like small fortresses, the streets of cobblestone that all lead to Bazaar and because of these characteristics, it is also known as the "The Stone City" of Albania.
Do visit Gjirokaster when you are in Albania where you can explore interesting sites which are part of the cultural heritage as well as natural wonders.
6. Permet
Permet is a town and a municipality in Gjirokaster County of southern Albania.  Permet is a former Ottoman village from the 15th century which is also known as the "city of roses" and being the greenest and the cleanest town in Albania.
It lies in the heart of the Vjosa valley and is surrounded by amazing mountains with particular flora and fauna where the small town of Permet is famous for its folk music and renowned clarinetist Laver Bariu, literature personalities, and good cooking, especially sweets, the so-called 'gliko', or preserves.
Permet is a city known for many tourist attractions, and the thermal springs which are highly curative and recommended by doctors but today this stunning place is yet to be discovered by travelers from all around the world.
7. Tepelene
Located on the left bank of the Vjosa River, about three km downstream from its union with the Drino, Tepelene is a town and a municipality in Gjirokaster County, in the south of Albania.
It is a historic town well known as the birthplace of Ali Pasha, Governor of Ioannina (1741-1822) where his bronze statue, made by the famous Albanian sculptor Mumtaz Dhrami, is in a prominent position at the centre of the town.
There are a lot of things to be seen in Tepelene which are castles, caves, and waterfalls, and everything. Don't miss visiting this awesome town of Tepelene when you are in Albania.
8. Valbona
Situated in the valley of the river Valbona, south of the mountain Maja e Thate, Valbona is a village in the Kukes County of northern Albania.
It is the most important inhabited center of the valley which is full of traditional houses that create a picturesque view in symmetry with the natural wonders of the.
The village of Valbona is surrounded by virgin natural landscapes where the entire valley is resplendent with rare colors and beauty.
On one side, you see the crystal-clear waters of Valbona, and on the other sharp but verdant mountain face.
The Valbona is the must-visit place when you're on your trip to Albania as its meadows and amazing alpine pastures abound, drenches any visitor with a keen eye for the beauty of the Balkans.
9. Lake Koman
Lake Koman is a reservoir on the Drin River in northern Albania which is surrounded by densely forested hills, vertical slopes, deep gorges, and a narrow valley, completely taken up by the river.
It was first created as an artificial lake for one of the three hydropower plants built on the Black Drin cascade which was around 17 years ago that regular ferry boats were used to connect the area with the city of Bajram Curri and further with the Gjakova area in Kosovo.
The lake is considered to be one of the most beautiful destinations in Albania which one can explore via a boat trip to admire the beauty of the surrounding landscape, small villages that lie on the bank of the lake, and several river mouths.
If you liked this article, then please subscribe to my YouTube Channel for Travel Adventures. You can also follow my adventures on Twitter and Instagram.