Monsoon season is the best time to explore Maharashtra which has tremendous potential for tourism and the 4th most visited state by domestic tourists in the country.
Maharashtra, a state spanning west-central India, is best known for its fast-paced capital, Mumbai (formerly Bombay).
This sprawling metropolis is the seat of the Bollywood film industry. Lush green mountains and cosmopolitan cities are totally high on fun, adventure, surprises, and good vibes.
These are the Top 5 Places To Visit In Maharashtra During Monsoon:
5. Kolad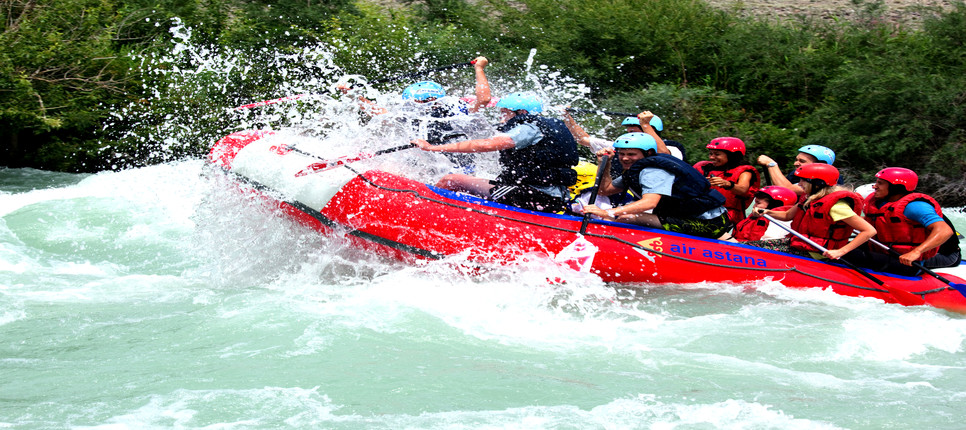 Kolad is home to some of the most imposing valleys and natural beauty that was hidden away from the rest of the world until recent times which is a village in Raigad district, Maharashtra State, India. It lies on the banks of River Kundalika.
You can enjoy adventure sports like Rafting, Rappelling, Jungle camping, kayaking, Parasail, Aeromodelling & all kind of outdoor activities in Kolad.
4. Khandala
Khandala is a beautiful hill station is nestled at a height of 1,800 ft in the western ghats of Maharashtra. It's home to vantage spots including Sunset Point and Rajmachi Point, with views of Rajmachi Fort.
Decorated with stupendous natural views, it surprises travelers with its beautiful scenery of lustrous valleys, magnificent waterfalls, verdant greenery, and picturesque ponds.
The natural beauty of Khandala makes it one of the best spots to visit during monsoon and it will be worth spending your time in this nature's beauty with exploring Rajmachi Fort, Lohagad Fort, Bedse Caves, Visapur Fort, Kune Waterfalls, Bushi Dam, and Shooting Point.
3. Matheran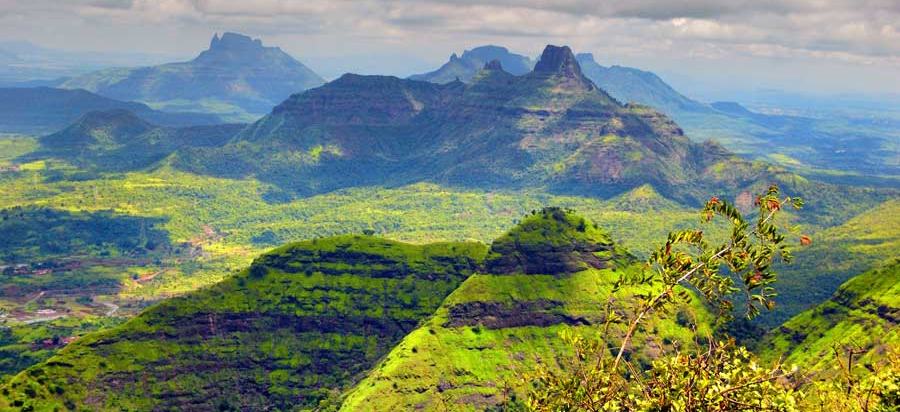 Maharashtra's smallest hill station which is located in the Raigad district of Maharashtra, Matheran treats the adventure souls right with its lush green and forested routes that are rich in wildlife and best for trekking and hiking due to its mild climate and well-preserved colonial architecture.
Motor vehicles are banned here because that many visitors arrive by narrow-gauge railway on the 1907 Neral–Matheran Toy Train.
Don't forget to explore Panorama Point, Echo Point, One Tree Hill Point, Charlotte Lake, Alexander Point, Prabal Fort, and Honeymoon Hill on your Matheran Trip.
2. Lonavala
Lonavala is a hill station surrounded by green valleys in western India near Mumbai which is known for its waterfalls and soothing greenery. It's also renowned as the sister hill station of Khandala.
The enchanting hill station Lonavala forms a melange of winsome scenic beauty, lush velvet meadows, and pleasant weather which makes it a true paradise for every visitor.
1. Amboli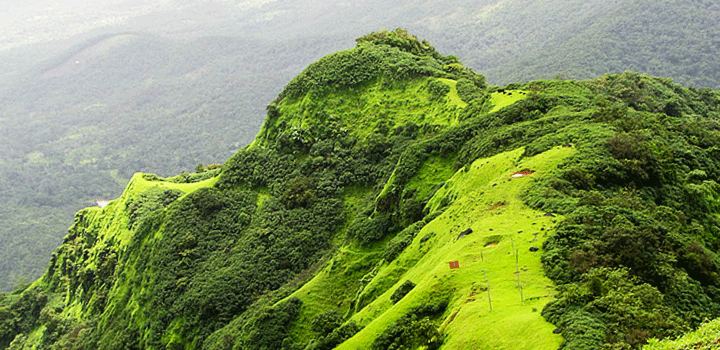 Amboli is a hill station in south Maharashtra, India which is the last hill station before the coastal highlands of Goa.  Amboli serves as one of the best places in Maharashtra for all nature lovers to unwind due to its most beautiful lush green scenic view.
It is the perfect place for those who want to spend their time among dense forests, ruins, and little nooks and corners which is also called "Queen Of Maharashtra".
Since it lies in the Sahayadri Hills one of the world's Eco Hot-Spots, Amboli boasts a variety of flora and fauna.
Like any hill station, Amboli offers many attractive walks and several waterfalls.
If you liked this article, then please subscribe to my YouTube Channel for Travel Adventures. You can also follow my adventures on Twitter and Instagram.