Are you tired of overcrowded hills? Are you looking for silence? Ever imagined the surreal mist kissing your face while you walk high above the plains in the midst of a dense forest?
If you are looking for a paradise amid the mesmeric beauty of hills and lush greenery around, then the enchanting beauty of Kalimpong should be your upcoming travel destination.
Kalimpong is a tiny hill station nestled in the northern region of Darjeeling in the state of West Bengal, India.
Surrounded by majestic mountains, lush tropical gardens, and crystal-clear lakes – Kalimpong is a paradise for people who love nature. The virgin beauty of this almost unexplored little hamlet will fill your heart with bliss.
Here are the 8 Serene Offbeat Places To Visit In Kalimpong:
1. Takdah
If you're a nature lover and want to visit some crowd-free sleepy hill station then I definitely suggest visiting Takdah.
Just 28 km away from Darjeeling and 40 km from Kalimpong, Takdah is a treasured secret that most travelers are unaware of Takdah with panoramic scenic beauty, lush green tea gardens, and blooming orchids surely will steal your heart.
It is a beautiful small hamlet that was once a cantonment area for British people during their colonial days.
Walking in the pine and cedar forest, visiting the beautiful tea gardens, spending time in orchids, and enjoying the great view is what this place is all about.
With gurgling fountains, chirping birds, foggy devious roads, and trails through the forest, Takdah is ready to welcome you with warmth yet far enough to be isolated and serene.
2. Sillery Gaon
Situated at an altitude of 6000 ft from sea level, Sillery Gaon is a small village near Pedong in the Kalimpong town of West Bengal that offers an incomparable view of mount Kanchenjunga and its allied peaks.
This small hamlet has a very few populations of around 25-30 families are residing here whose most welcoming villagers of this place will win your heart like heaven.
The village is surrounded by tall pine trees and the only interruption is the chirping sounds of birds. The silence of the forest, the chirping unknown unseen birds, the pleasant hilly breeze make this place a mysterious as well as a romantic one.
The location of Sillery Gaon is unique and from here you can see an almost 180-degree view of the Himalayas – as Nepal on the west, Sikkim on the north and east, and Bengal on its south. Sillery Gaon is also called the "New Darjeeling" for its increasing popularity nowadays.
Sillery Gaon is a place that offers exceptional natural beauty and to lure spending some peaceful time here. So, don't miss exploring this beautiful place.
Check out 23 Amazing Places To Visit In Nagaland
3. Pabong Village
Located 34 km from Kalimpong Town, Pabong is a small rustic Himalayan village that is situated approximately 4700 ft above sea level that provides a mesmerizing view of snow-capped mountains and valleys.
Perched on a mountain slop and guarded by Neora Valley National Park to the far, this tranquil village of Pabong has escaped the clutches of commercialization and mass tourism.
Pabong is the panache when your heart desires a rustic life. The rural countryside of Pabong is a scenic hamlet in the eco-tourism sector. Pabong is an attractive settlement perched atop a mountain slope, hardly 34kms from Kalimpong Town.
It also has some of the best hiking and trail options in the eastern Himalayas. A birding paradise, it also meant for those who prefer a true hide-out as their holiday destination.
If you want to escape far away from the hectic buzz of city life then Pabong (near Kalimpong & Loleygaon) is the best choice for you. So, come and experience the true village life.
4. Chuikhim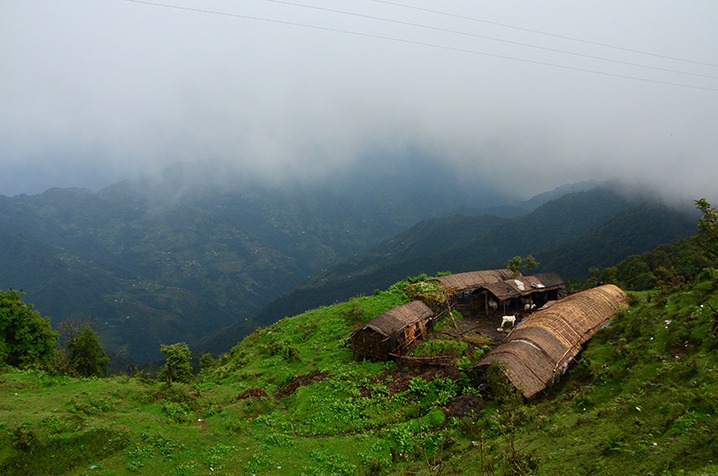 Chuikhim is a tiny village located in the Southern region of Kalimpong Hills in the Kalimpong town of West Bengal.
Chuikhim village is situated at 3,500ft. above sea level. The village spreads across the hills, a thin water stream of the Leesh Chu river flows through the village. This village is a small mountain village of 250 families with true nature and silence.
If you don't know then Chuikhim village cannot be found on Google maps or school geography textbooks but the village has suddenly raised interest among the travelers due to its offbeat location.
It is a paradise for bird watchers where the number of Himalayan birds easily can be seen here. You can trek in and around Chuikhim village and through the Chel forest.
Chiukhim lies perfectly between Darjeeling and Kalimpong and thus, it is the perfect retreat before you trek upwards.
24 km above Chuikhim lies the heavenly villages of Lolegaon and Lava which take you closer to the Kanchenjunga ranges. So, don't miss it.
5. Deolo Hills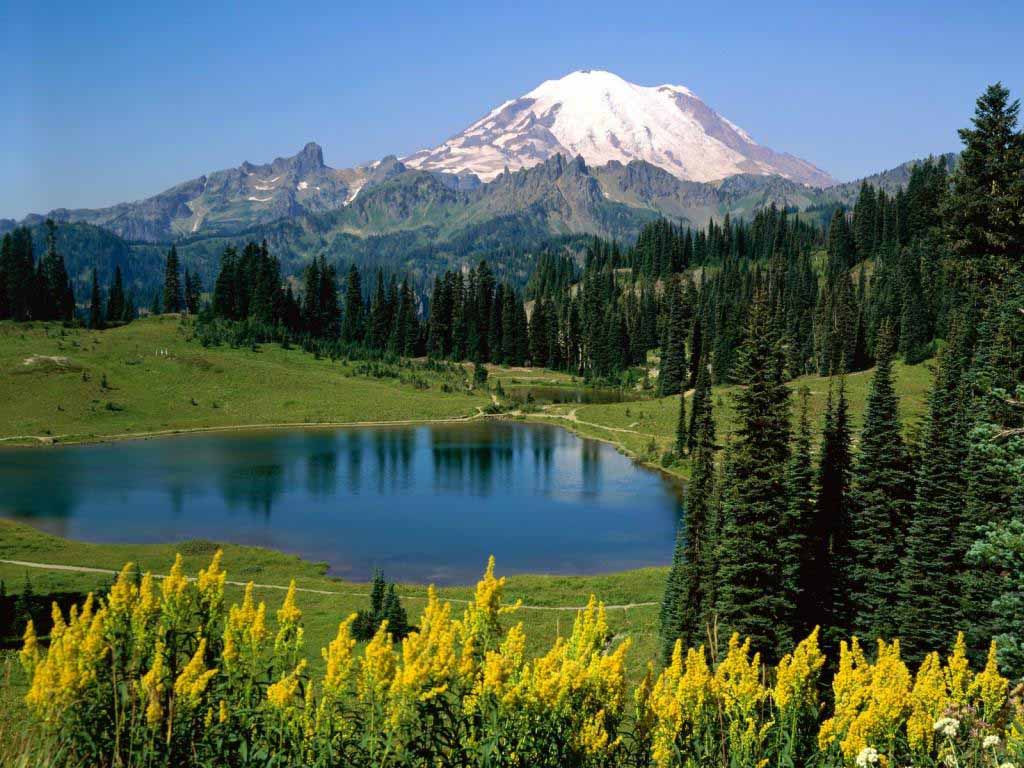 Located 10 km from Kalimpong Bus Station, Deolo Hill is a hilltop located to the northeast of Kalimpong in West Bengal.
Deolo Hills, the highest point in Kalimpong offers you a chance to witness the majestic views of the valley from a staggering 1700 meters from where you can even identify the tiny villages and gorgeous cities located near the town, and if you are chasing some thrilling adventures then make sure you try paragliding, trekking, and horse riding.
The hills are surrounded by a freshwater reservoir where you can enjoy a small picnic with your family or loved ones. There's also a recreational park at the top which is perfect for admiring the captivating vistas around.
But if you want to catch the best views, make sure you go to the hill at sunrise when the stunning tangerine ball rises from the horizon.
Deolo Hill invites travelers from across the world and is a paradise for nature lovers.
6. Lolegaon Village
Located 45 km from Kalimpong's town, Lolegaon Village is a place of scenic beauty that can be reached by bus or taxi in two and a half hours.
Located in the Gram panchayat of Kaffer-Kankebong, it is a delight to travelers with its wildlife, jungle walks through the forests, a hanging bridge inside the dense forest, and a breathtaking view of Kalimpong town. An amazing view of Kanchenjunga can be enjoyed from here.
You can have view sun-rise and sunset from the observatory here. A significant attraction is The Canopy Walk. There is a 180-meters long hanging wooden tree-top bridge that goes through the dense jungle.
If you want to experience nature as nature intended, this is your perfect getaway.
Check out 18 Mesmerizing Places To Visit In Assam
7. Silent Valley
Near Sillery Gaon, there is another awesome place, named Silent Valley that is located at a distance of 2 km from Damsang Fort and 5 km from Pedong Bus Stand.
A vast wide green pasture, surrounded by tall pine trees and the only silence breaking chirping of birds makes the place a thrilling one.
A descending trek through the misty forest and the sudden appearance of the greenfield will obviously surprise you.
Silence valley becomes a small water body at the time of the rainy season. Old residents say that once upon a time it was originally a lake.
Silent Valley is another interesting place to visit in Sillery Gaon.
A descend from the main road, the sudden appearance of the green field makes visitors surprise.
During the monsoon, Silence valley becomes a small pond. As per the old local residents, it was originally a lake long before.
8. Lamahatta
Surrounded by greenery and rivers amidst picturesque terraced farmland, Lamahatta is a small mountain village that now boasts of an upcoming eco-tourism destination.
Being just 23 km away from Darjeeling this place is a perfect one. You can even have a homestay here. This place offers a great view of Kanchenjunga peaks and rivers.
Lamahatta is a paradise for honeymooners as it offers solitude, picturesque beauty, and a feeling of being amidst nature, a perfect platform to get to know each other.
Even you could explore the places around it as nature is surely at its best in the Lamahatta area.
Being a small village it's a calm and quiet place where you can enjoy camping, trekking, and doing your own barbecue and bonfire.
If you are an adventure lover and want to stay in those tents and explore the area then Lamahatta is a place for you.