Comprises of Albania, Bosnia, and Herzegovina, Croatia, Kosovo, Macedonia, Montenegro, and Serbia, the diversity of the Western Balkans is astounding, not least because it's all packed into a relatively small geographical area where you'll see palm trees on azure coasts turn into primeval pines on snowy slopes just a few kilometers north – or simply a 1,000 meters climb up the Dinaric Alps overlooking the sea.
It combines the must-sees of the Western Balkan region and the lesser-known glories of Macedonia and Albania to create the perfect balance between old and new.
So, be the star of your own historical epic as you venture through the old kingdoms of Western Balkans.
Here are the 8 Beautiful Places To Visit In Western Balkans.
1. Theth, Albania
Theth, set among the peaks of the Shala mountains is a wonderful village in northern Albania's Shkodra region which is isolated, and in times of snow, practically it is inaccessible.
But once you're are there, you can enjoy the fresh air and nature of stunning beauty.
Theth is a spot where the centuries shrivel; the river might be the world's well-spring, its banks the fit home of elemental instincts–passions that are red and rapid.
At Theth, your eyes will surely widen and your jaw will surely part when a  wave of peace and serenity washes over your body like the sunbathing the deep expanse below, a sensation of majestic isolation unrivaled by any other.
Discover a remote and once-forbidden hamlet nestled within Albania's Accursed Mountains that is none other than Theth.
2. Kotor, Montenegro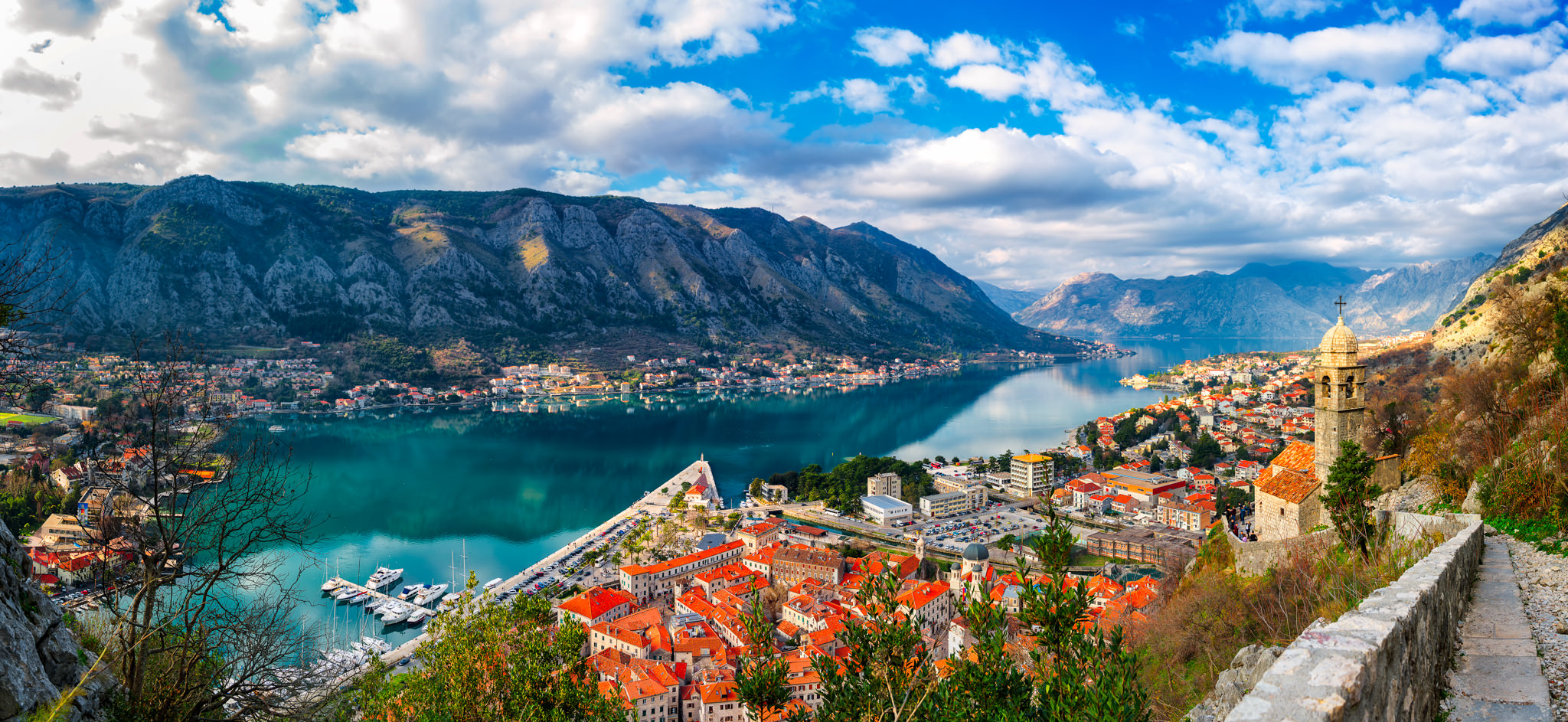 Located along one of the world's most beautiful bays is Kotor, a city of traders and famous sailors, with many stories to tell.
Characterized by winding streets and squares, its medieval old town has several Romanesque churches, including Kotor Cathedral, Kotor is a fortified town on Montenegro's Adriatic coast, in a bay near the limestone cliffs of Mt. Lovcen.
Kotor, also home to the Maritime Museum, which explores local seafaring history. Sveti Dorde, one of 2 tiny islands off the ancient town of Perast, features a centuries-old church.
The Old City of Kotor is well-preserved urbanization typical of the Middle Ages, built between the 12th and 14th centuries. A person's first look at Kotor, whether from the sea or from the road, always leaves a strong impression.
Kotor is unique for several reasons. So visiting Kotor is about more than beautiful views—it's also about experiencing the cultural heritage of Boka Kotorska Bay.
3. Mljet National Park, Croatia
Covering 5400 hectares of land and sea at the western end of the island of Mljet, The Mljet National Park is one of 8 national parks in Croatia and it is situated on the island of Mljet, one of the largest islands in south Dalmatia.
Two gorgeous saltwater lakes, pine tree forests, and the small, picturesque villages of Pomena and Polace are some of Mljet National Park attractions.
This national park offers shady walking and cycling tracks, a ruggedly beautiful coastline, ancient ruins, and saltwater lakes.
4. Church St.Jovan Kaneo, Macedonia

Church St.Jovan Kaneo is a Macedonian Orthodox church situated on the cliff over Kaneo Beach overlooking Lake Ohrid in the city of Ohrid, Republic of Macedonia.
It is one of the most magnificent churches in all of Macedonia that stands right above a small fishing settlement, on a cliff rising up from Lake Ohrid. St. Jovan Kaneo is a combination of Byzantine and Armenian architectural styles.
Significant to the architecture of the church is the exquisite combination of Byzantine and Armenian elements, which creates a very favorable space for examining the medieval monuments in Ohrid.
St. Kaneo is indeed one of the most beautiful churches in Macedonia as well as in the whole Balkan region because of its unique construction, so don't miss visiting.
5. Sutjeska National Park, Bosnia, and Herzegovina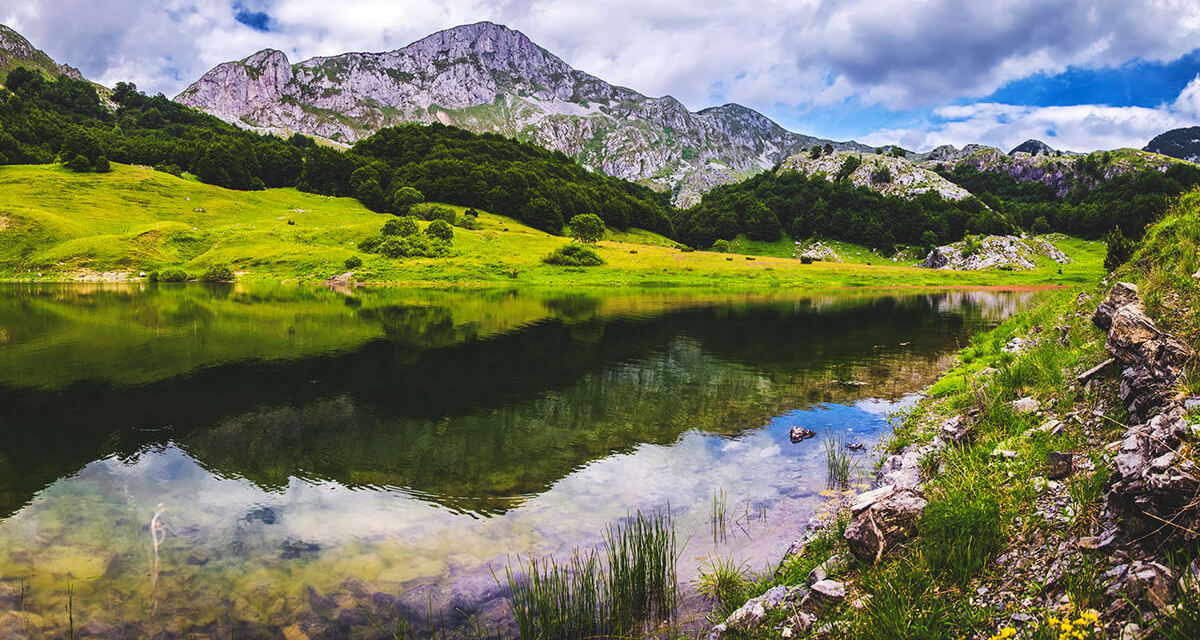 The Sutjeska National Park is a national park located in Bosnia and Herzegovina established in 1962 which is Bosnia and Herzegovina's oldest national park that includes the highest peak of Maglic at over 2,386 mt, on the border with Montenegro, and also it is the home to the last virgin forest in Europe.
Do you want to stop, pitch a tent and thus be closer to nature, or to be part of it? If yes, then this park is the perfect spot for you.
If you want then you can combine hiking and rafting, biking and rafting or you can travel towards the sea, and also can visit the Tara canyon, much more you can enjoy here.
Check out 5 Beautiful Places To Visit In Bosnia and Herzegovina.
6. Tara, Serbia
Tara is a mountain located in western Serbia which is a part of the Dinaric Alps and stands at 1,000 to 1,590 m above sea level.
The mountain's slopes are clad in dense forests with numerous high-altitude clearings and meadows, steep cliffs, deep ravines carved by the nearby Drina River, and many karsts, or limestone caves.
Mount Tara with endless evergreen and deciduous forests, lush pastures, and vast meadows is one of the most beautiful corners of Serbia.
Don't miss to explore Tara mountain as its untouched nature, skiing resorts and archaeological sites are the leading attributes – a mountain known for its diversity of flora and fauna.
7. Moscopole, Albania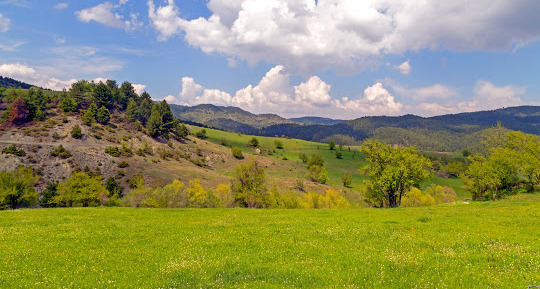 A magical tourist green village that combines with its rich culture, traditions, and landscape harmoniously unified to give a permanent tourist value, Moscopole is a village in Korce County in southeastern Albania. During the 18th century, it was the cultural and commercial center of the Aromanians.
The village is known for its centuries-old civilization since 1330, stunning scenery, numerous churches, and frescoes, which have in themselves a precious cultural heritage and organic food or traditional dishes.
But Moscopole is today just a tiny, picturesque, remote mountain village which has a population of about 500 inhabitants located 21 km west of Korce at an altitude of 1160 meters which is surrounded by the gorgeous Morava Mountains whose orchards and fields hide the ruins of its former glory.
So don't miss to visit this amazing green village which beautiful environment offers a warm and friendly atmosphere.
8. Perast, Montenegro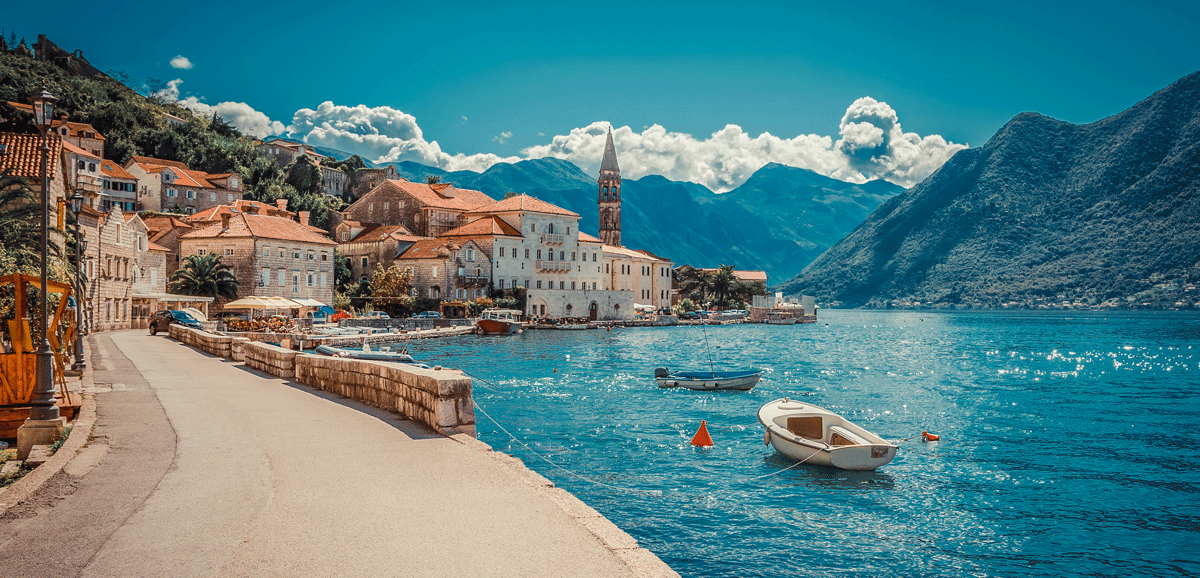 Perast is an old town on the Bay of Kotor in Montenegro. Perast is one of the most beautiful little places in Boka Bay, located just a few km from Kotor which looks like a piece of Venice that has floated down the Adriatic.
This tiny town boasts 16 churches and 17 formerly grand palazzos. Perast's most famous landmarks are actually right in the middle of the waters- two picturesque islands with quite the story behind them.
Also, the town is famous for its two island churches which lie in front of it. One is a natural island and is home to a monastery that's off-limits to visitors.
The small town is a sun trap and full of former palaces and stone churches. It has UNESCO Heritage protection and has mostly been carefully restored to its former glory. There are still ruins dotted throughout which lend romantic charm to the town. Perast is the most picturesque town in Europe.
If you liked this article, then please subscribe to my YouTube Channel for Travel Adventures. You can also follow my adventures on Twitter and Instagram.