Being popular as one of the smallest countries in the world, San Marino is a mountainous microstate surrounded by north-central Italy.
Among the world's oldest republics, it retains much of its historic architecture.
San Marino is believed to be established in the fourth century by a saint of the same name and the capital of this tiny nation is well-known by the same name San Marino is present on the slopes of the Monte Titano which is highly famous for its walled medieval old town and impressive cobblestone tracks.
Now, let's find out some of the best places to explore in San Marino whose incredible historic architecture, citadels, cafes, shops, and restaurants attract lots of tourists worldwide to visit this amazing country.
Here are the 5 Best Places To Visit In San Marino.
1. Guaita
Guaita is one of three peaks that overlooks the city of San Marino, the capital of San Marino which is an architecturally impressive mountaintop citadel that conjures up images of a fairytale castle.
It is the first tower built in San Marino and dates back to the XI century which is part of a series of three fortified towers that sit along an interconnecting pathway on Mount Titano.
You can see this landmark that is famous for its wondrous views over San Marino's picturesque countryside in addition to its historical importance and artistic features.
So, explore the battlements, belfry, chapel, and prison of San Marino's biggest and oldest tower, which offers uninterrupted views of striking mountain landscapes while you're in San Marino.
2. Monte Titano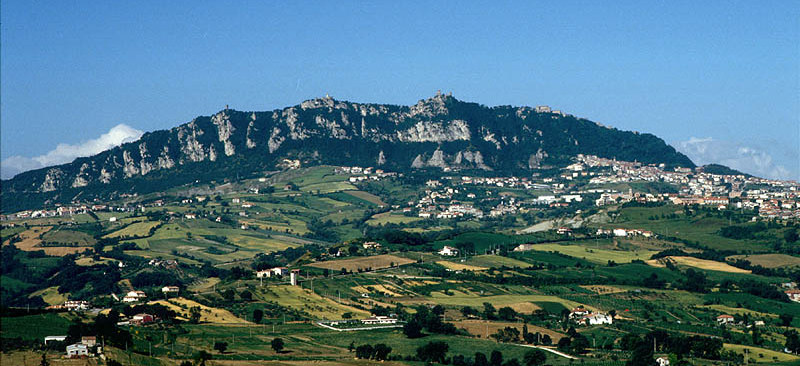 Monte Titano is a mountain of the Apennines and the highest peak in San Marino that stands at 739 m above sea level and is located immediately to the east of the capital, San Marino which was inscribed as a UNESCO World Heritage Site in 2008 under the combined title "San Marino Historic Centre and Mount Titano".
The mountainous landscape provides excellent views of its surroundings which is so picturesque where you can enjoy breathtaking views of the entire Republic of San Marino and Italy's Adriatic Sea coastline.
So, at Monte Titano its scenic trails, architecturally impressive medieval fortresses, and sweeping views of the Apennine Mountains await on the three peaks of San Marino's tallest mountain.
3. Montale
Montale is also one of three peaks that overlook the city of San Marino, the capital of the Republic of San Marino. Built-in the 1300s, Montale served as both an observation tower and prison.
Montale is the least visited and southernmost of San Marino's three fortified towers that crown the peaks of Mount Titano.
Don't forget to take a moment to enjoy views of forest-covered cliffs, the surrounding green countryside, and the distant Apennine Mountains by walking along a tree-lined trail to this magnificent citadel that is one of the towers portrayed on San Marino's coat of arms which is displayed on San Marino's national flag, coat of arms and one-cent coin.
4. Palazzo Pubblico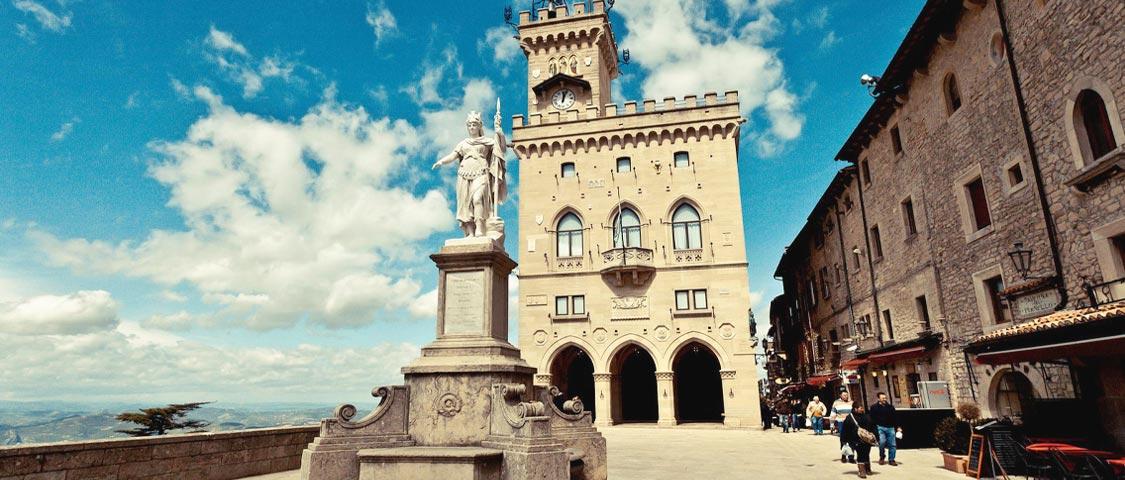 The Palazzo Pubblico is the town hall of the City of San Marino as well as its official Government Building which is the heart of the San Marino political scene and of its history.
This public palace is a striking 19th-century palace that looms over Liberty Square in the heart of San Marino's Historic Centre where you can visit the Palazzo Pubblico to glimpse inside its attractive rooms and ceremonial halls and can see art by well-known Italian painters and watch the changing-of-the-guard ritual.
So, step inside the entrance hall which is dominated by a grand stone staircase that leads to the upper floors.
5. Serravalle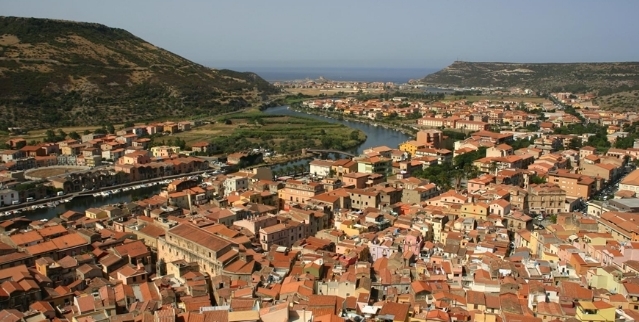 Serravalle is the biggest Castelli in this microstate and it is located at the foothills of the Apennine Mountains.
It belongs to the medieval era and was earlier well-known as a tiny village known as 'The Village of the Elm Trees'.
Make sure you visit the Serravalle Castle which displays the coat of arms, modern times Olympic Stadium, and a popular 19th century Saint Andrea's Church.
If you liked this article, then please subscribe to my YouTube Channel for Travel Adventures. You can also follow my adventures on Twitter and Instagram.