We hear 'City That Doesn't Sleep" we instantly remember Amchi Mumbai because that how it is the most happening and colorful city even during the peak midnight and post-midnight hours but here we aren't speaking about Mumbai. I'm going to take to you for a ride in the city of pearls i.e. Hyderabad.
Residing here for about 5 years I have always known Hyderabad to be colorful during every festival with lights illuminated all around, malls celebrating the aura and charm with a theme in their malls, and restaurants serving you day long till midnight. But if I have seen this city to be ultra-awake, unique, and most happening it's during the month of Ramadan/Ramzan.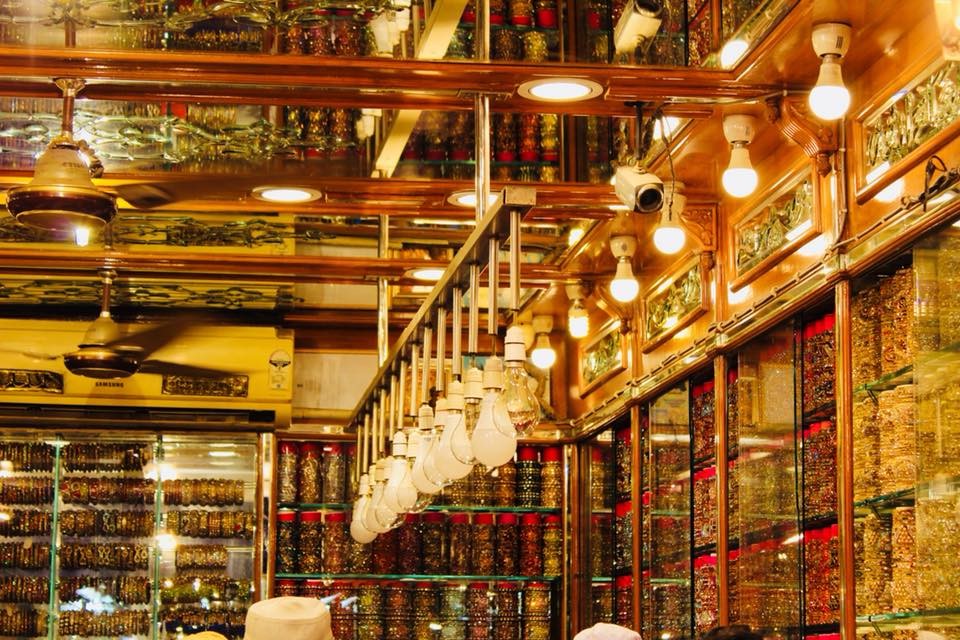 During this 30 days fast that our Muslim brothers hold which is referred to as Ramzaan we see Hyderabad lit up, Charminar has a special significance during this time, the night bazaar, Lot of restaurants serving all night, and a lot of special dishes for your taste buds like the Haleem and all this is like the Santa Claus who comes once in a year and if you miss it you need to wait for one complete year again.
Now if I precisely quote it's the Charminar region which is ultra-happening during this period with 300+ Vendors and a whole lot crowd all through the night so much so you would forget the difference between day and night.
The vendors keep pitching either over the mic or just the verbal way "Aiyee Aiyeee Dekhiee Dekhiee, Dekhna ka koi paisa nahi lagta " (Come visit our shop we don't charge you for having a look)
This is definitely a treasure shopping zone for the ladies with a huge lot of varieties at a reasonable price, The complete Charminar Night bazaar has a whole lot to offer in terms of shopping. LAAD Bazaar is right beside the iconic heritage site Charminar the complete Bazaar offers a range of bangles & pearls.
You will find yourself completely involved exploring and checking out things from the stalls all around, Time literally flies when you are around in this market as the offerings are huge. A lot of offerings starting from earrings, clothes, crockery, kids wear, fashion accessories, bags, wallets, and a lot more spread across this market.
Ramzaan provides an opportunity for all the small vendors to make it big when it comes to their business which leaves this place lively 24/7
Last but not least do not forget to sip a cup of yummy Irani Chai which is one of its kind unique, do visit this café named Nimrah Café they sell a fresh range of biscuits, rolls, puffs, and other bakery products.
Also, do not forget to taste HALEEM from any nearby food street it's a special dish available only during Ramzan every year
                                                   -Sunny Fernandes