EUROPE, a continent with ancient history, a very rich culture and tumultuous history. A continent that draws millions of visitors each year, whether they come to see the famous Eiffel Tower, the Colosseum in Rome or to visit the Queen's residence in London, Europe's diverse culture is a magnet to people from all around the world.
Here are the Top 10 Cities to Visit in Europe.
1. ROME
Rome is a city steeped in history, having once been the world's central power. The Colosseum and St. Peter's Basilica are breathtaking.
2. PARIS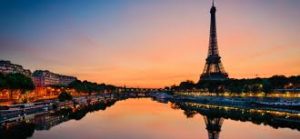 What's great about Paris is that you can have a relaxing time on top of seeing the many attractions like Eiffel Tower or the Louvre.
3. BARCELONA
The city's traditional architecture and sights such as La Sagrada Familia are what draws in steams of visitors.
4. BERLIN
Berlin has something for everyone. For History or art-lovers it's a dream. Plus you can have a crazy night out.
5. BUDAPEST
This city is popular with backpackers being fun, young and cheap. The architecture is stunning too.
6. LISBON
Lisbon has the best of both worlds: museums and culture, as well as beautiful beaches.
7. FLORENCE
Florence has more of an authentic Italian feel than other cities such as Rome or Venice. Also, the mouth-watering cuisine is to die for.
8. LONDON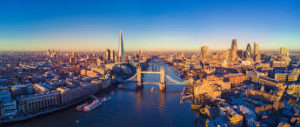 Visit the many landmarks of London, tour the Tower of London or take in a show on the West End, the world is your oyster!
9. AMSTERDAM
People forget there's much more to Amsterdam than the coffee shop culture. There are also must-see attractions like the Anne Frank House.
10. PRAGUE
Prague's Gothic architecture makes you feel like you're in a fairy-tale world. And surprisingly, the city is more affordable than others on this list.
So, which European city you would like to visit?  Don't forget to share and comment.