Welcome to the south of Chile! A sudden cloudburst and a heavy shower pass as quickly as they began, and the sky is soon an intense, deep blue once more.
In contrast to the dry north, southern Chile is a wonderland of lakes, rivers, fjords, glaciers, and islands that, together with the rugged peaks of the Andes, offer endless opportunities for recreation and exploration.
Discover its singular beauty and the unique living heritage of its original peoples. Breathe in the earthy, humid scents of the forest and meet some of the warmest, friendliest people on earth.
If you're an adventurer at heart, head for Pucon on the shores of Lake Villarrica for adrenaline-filled white-water rafting, hydrospeed, or canyoning! Ski through ancient native forests, and take the opportunity to relax and recharge your batteries at one of the many natural spas to be found in these breathtaking landscapes.
But now it's time to find out some of the coolest places to visit on your trip to southern Chile.
Here are the Top 9 Places to Visit in Southern Chile.
1. Arauco Territory
Travel to a magical world virtually untouched by humans on their lonely islands where you can let your imagination run free and feel a special connection with mother nature in the Arauco territory of South Chile.
Arauco Province is one of four provinces of the Chilean region of Bio Bio (VIII) that spans a coastal area of 6,366 km2 (2,458 sq mi) just south of the mouth of the Biobio River, the traditional demarcation between the nation's major natural regions, Zona Central and Zona Sur.
At Arauco Territory, its rich Mapuche cosmovision is still practiced both inside their "rukas" (native huts) and the ancient araucaria forests that surround it where you'll be able to learn about the roots of indigenous peoples. You can learn how to cook pine nut flour, how to weave on a wooden loom, and gather blue eggs from their small hens.
By the way, don't forget to explore the thick vegetation of the area, which will surprise you with stunning natural settings whose native forests, a beautiful shoreline, rivers, and lakes with calm waters framed by the amazing Nahuelbuta mountain range will charm you.
Attractions: Lanalhue Lake, Puren, Nahuelbuta National Park and so on.
2. Temuco and Lago Budi
Temuco and Lago Budi is a historical and cultural interest zone where the beauty of its natural landscapes is combined with museums, natural monuments, and lakes.
Bring out the warrior in yourself and get to know the cosmovision of indigenous people that live among the ancient araucaria forests and crystal-clear streams. Soak up the rustic smells and flavors which are the best reflection of local culture.
Be sure to climb Nielol Hill, from the top of this Natural Heritage Site and you'll have a privileged view of the city that mixes the countryside and the modern world.
If you're a foodie then don't forget to season your food with a marquee (smoked dried chili flakes), relax in the healing hot springs, and end your day with a wild visit to the casino, center of the city's nightlife. Temuco and Lago Budi are waiting for you to show their charm.
Attractions: Lake Budi, Corralco, Cerro Nielol Natural Monument, Sollipulli, Lican Ray, and so on.
3. Valdivia and Corral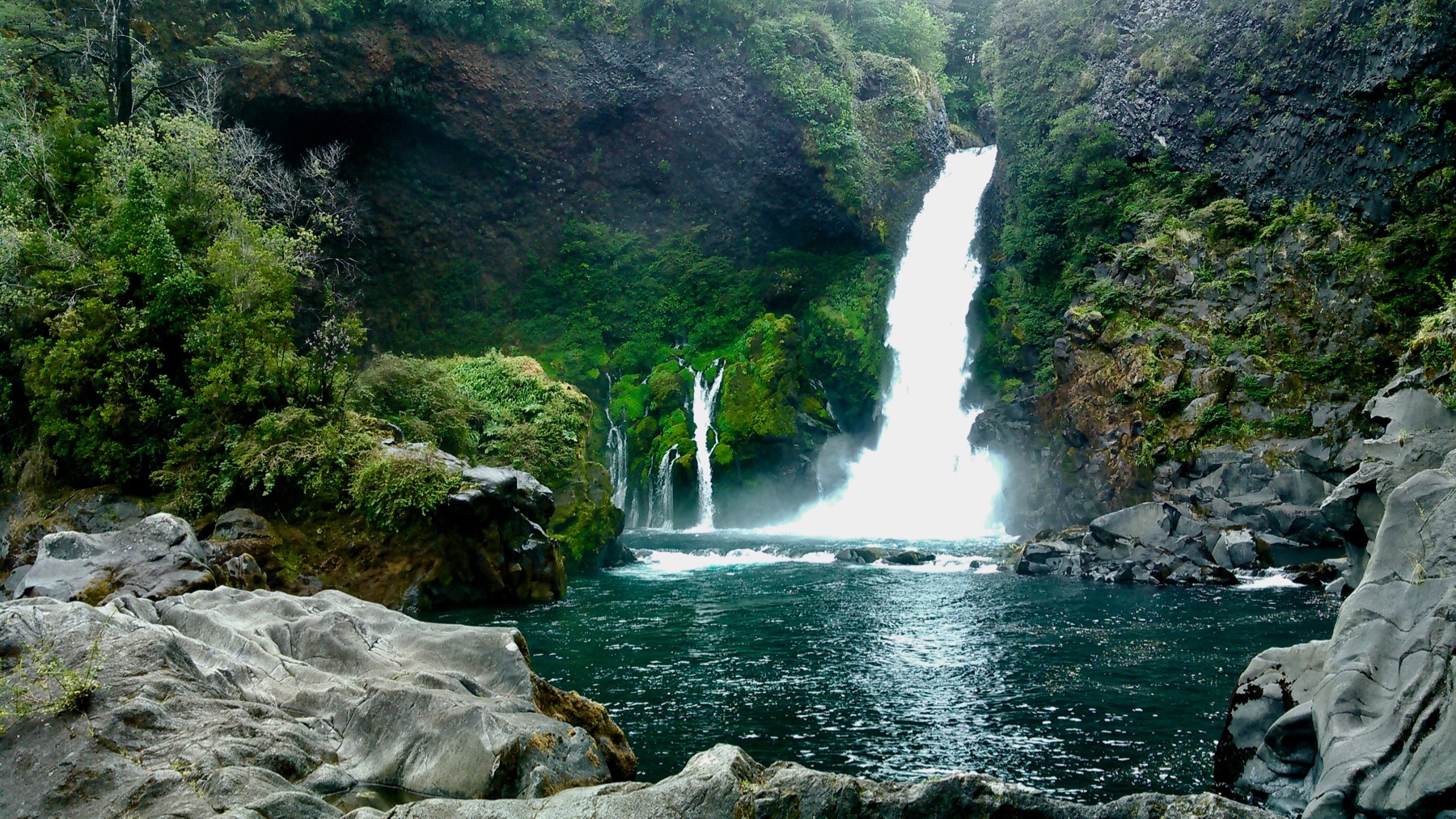 Immerse yourself in the past as you explore the castles and stone fortresses of the Corral peninsula, with its eye-catching landscapes, fascinating history, and rich cultural heritage.
Rivers and turrets feature prominently in the impressive landscape of Valdivia which is the oldest city at these southerly latitudes anywhere in the world and enjoys a delightfully verdant setting of meadows and woodlands. So, fill your lungs with pure, clean air as you sail down Valdivia's main river, the Calle-Calle where you can enjoy fine seafood at the riverside market and have fun watching sea lions on the promenade.
Ramble through stunning millennial coastal forests of larch and Calvillo. Don't forget to visit its attractive beaches and traditional fishing coves, and discover the many activities which can be enjoyed all year round.
Attractions: Spanish Fortifications, Huilo-Huilo Waterfall, and Valdivia Riverside Market
4. Pucon and Villarrica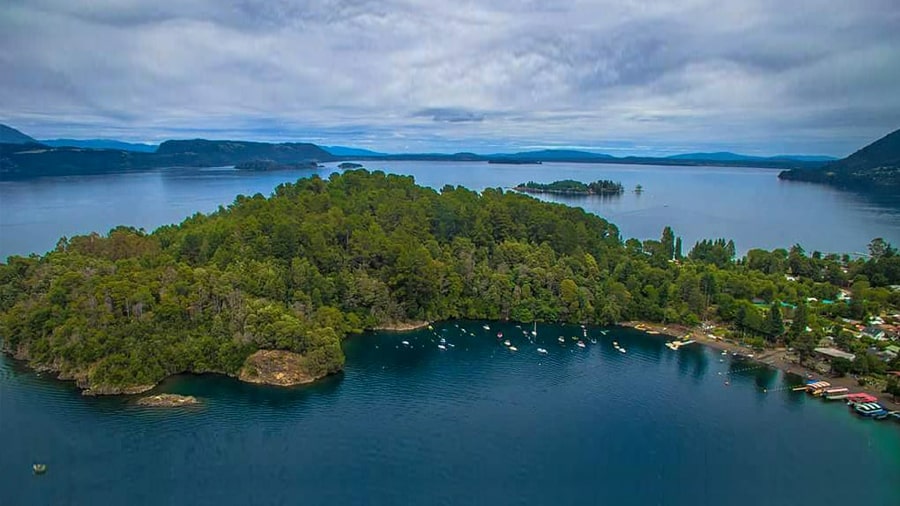 If you a foodie and an outdoor enthusiast then Pucon and Villarrica will suit you down to the ground. The perfect combination of a thriving gastronomic scene and stunning landscapes.
Mouth-watering, cosmopolitan menus showcasing the best of indigenous Mapuche cuisine and indulgent German dessert and patisserie traditions.
The ninth region offers marvelous natural attractions where you can visit some of the area's fine National Parks and enjoy profound silence in the ancient araucaria forests, broken only by birdsong.
But be ready to fill your days with fun: choose from among the many restaurants, markets, and craft fairs, or take your chances in one of the lakeside town's elegant casinos.
If you're a sports lover then don't forget to satisfy your sporty side with rafting, canopying, canyoning, and trekking amidst the area's breathtaking volcanoes, rivers, and lakes.
Attractions: Villarrica, Caburgua, Colico, Huillipilun & Calafquen lakes and so on.
Check Out These 6 World's Most Epic Wonders: Rainbow Mountains.
5. Panguipulli
Panguipulli is a town in southern Chile, on the shore of glacier-fed Lake Panguipulli that welcomes you with its amazing Swiss-influenced church and makes you understand the meaning of love at first sight, the idyllic town that it is. It has a number of other lakes nearby, including Calafquen and Pirihueico.
So, if you're tired then relax in the amazing hot springs and discover the Mapuche culture, visiting the Panguipulli and Rinihue Lakes.
With an amazing scenic view, Rinihue Lake invites you to feel nature and be amazed by the majesty of the volcanoes all around. Also, enjoy the peace and quiet sailing on the Pirihueico Lake, crossing a wonderful natural reserve of native forest.
Take the opportunity to go kayaking, cable riding, rafting, or trekking, where the vegetation and landscapes will make your jaw drop, or combine your journey with horseback riding and biking which will make you fall even more in love with the south of Chile. I am pretty sure that visiting Panguipulli will be the memory of a lifetime for you.
Attractions: Quetrupillan, Panguipulli Lake, Playa Chauquen and so on.
6. Osorno and Puyehue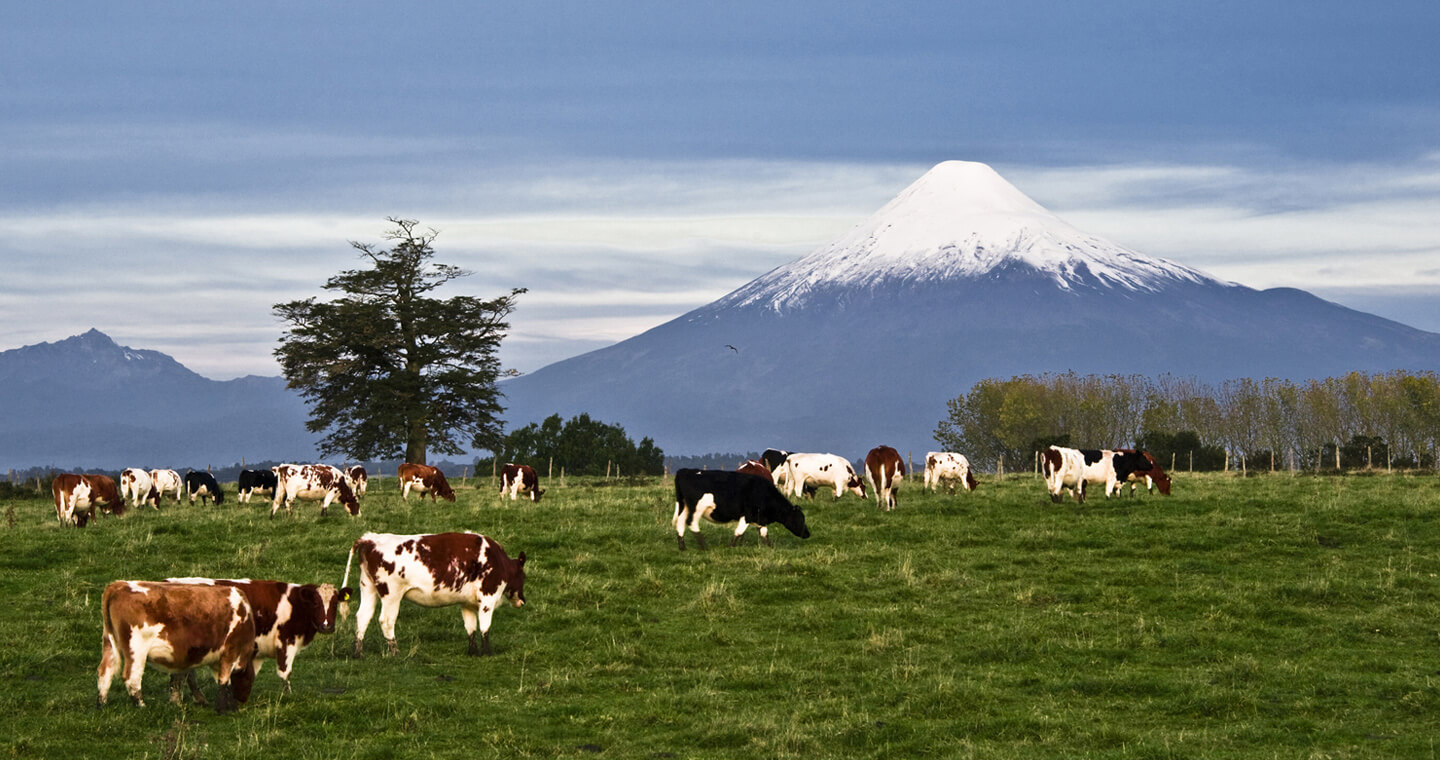 Osorno and Puyehue area close to the Argentinian territory, and as a destination, they feature incredible natural beauty, protected by the Puyehue National Park, the biggest in the region. Visit this ideal spot for a break and to relax and see some of the stunning landscapes of the south of Chile.
The Puyehue National Park and its sophisticated hot springs invite you to unwind from where you can explore its coihue forests, be amazed by the over one hundred bird species that live here, and trek on the sides of the Puyehue Volcano.
Its amazing rapids and glacial lagoons will charm you. Here, you can find volcanoes and lakes, as well as ski centers, springs, and spas; diverse tourism services where you can enjoy ecotourism. Aquatic sports are the most popular activity here.
Also, walk around downtown and see the typical wooden houses, a can't miss an activity that will make you fall in love with heritage sites. Then head to the Osorno arts and crafts center, the imposing cathedral, and the Reina Luisa Fort. So, warm and welcoming people await you in Osorno. Hurry!
Attractions: Antillanca Ski Center, Puyehue Lake, Puyehue National Park, and so on.
7. Puerto Varas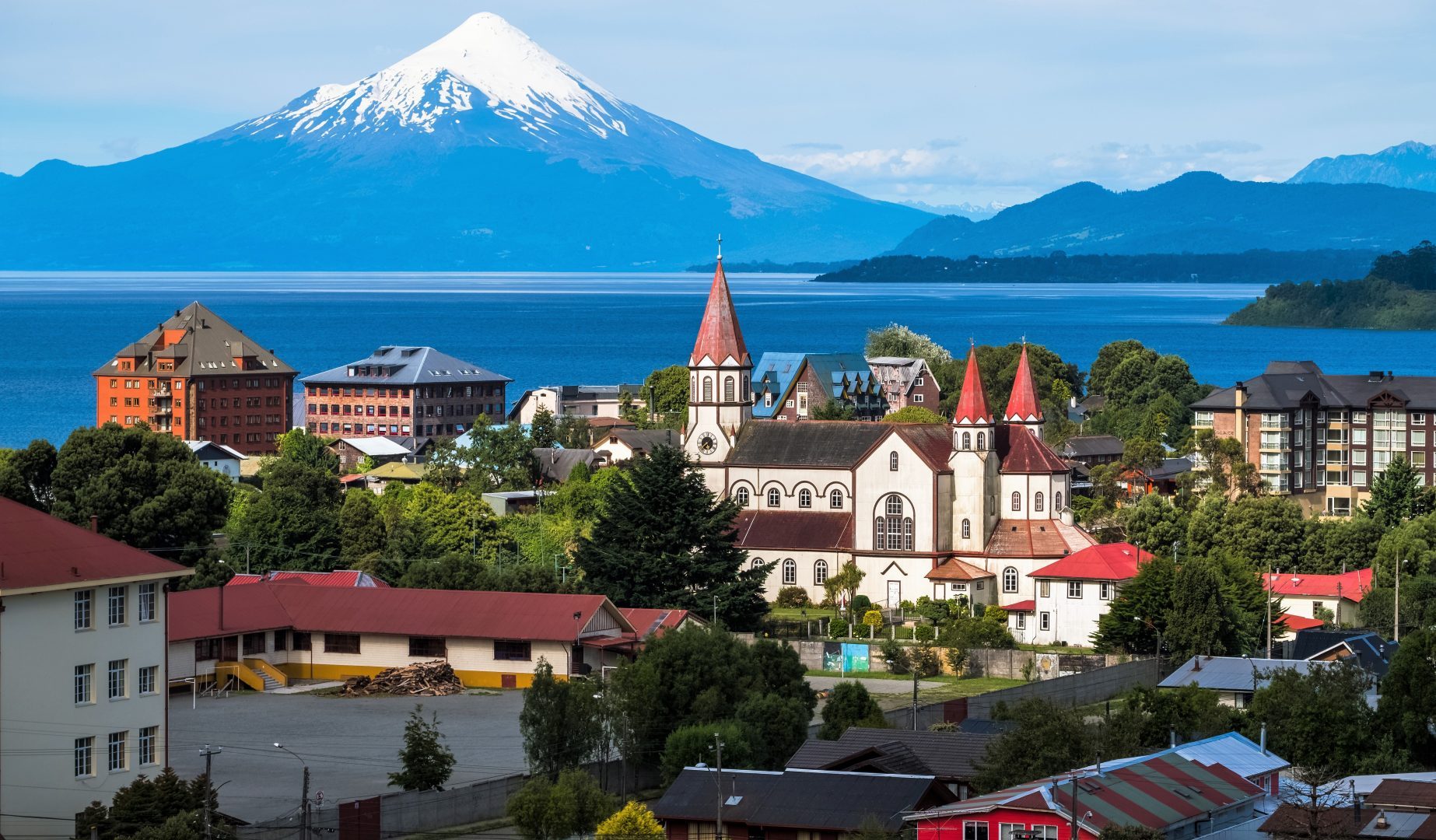 Puerto Varas is a city in southern Chile's Lake District that sits on the southwest banks of the expansive Lake Llanquihue, which offers commanding views of snow-capped Osorno Volcano and Calbuco Volcano, both still active whose traditional German-style architecture characterizes the town, reflecting its colonial past.
With a great choice of open-air adventures, distinctive Chilean-German traditions, and a truly stunning natural setting, it is no wonder many visitors to southern Chile make a bee-line for Puerto Varas, an enchanting town with a sweeping lakeside promenade and magnificent views of the distant volcanoes from the shores of peaceful Lake Llanquihue.
If you're a fan of adventure sports and enjoy close contact with nature, this is the place for you! Excellent kayaking and angling are just two of the many activities that Puerto Varas offers.
But how about renting a bike in Puerto Varas and riding to the beautiful Petrohue waterfalls? Don't miss the many lakeside beaches on the way. By the way, Puerto Varas is also dubbed as the 'City of the Roses'.
Attractions: Calbuco, Todos Los Santos Lake, Monte Calvario and so on.
8. Chiloe Island
Home to pastoral landscapes and known for its iconic wooden churches built by Jesuit missionaries in the 17th and 18th centuries, such as the Church of Chonchi, Chiloe Island is the main island in the archipelago of the same name, is in southern Chile.
A land of myths and legends, unique folklore, and culinary traditions. Visiting Chiloe is like entering a magical world blessed in nature and culture. From the moment you first set foot on this extraordinary island, its singular identity will take you by surprise.
Nature lovers will delight in the island's striking landscapes. Take one of the many trekking routes or hop in a kayak to explore awe-inspiring sea channels.
The Chiloe and Tantauco National Parks will captivate you with their intense evergreen vegetation. But when the time comes to leave this amazing place, don't be too sad; eternal Chiloe will always be there, welcoming you back to discover yet more of its secrets.
Don't forget to discover its quaint palafitos – colorful houses built on stilts above the water – and enjoy the wit and warmth of the Chilote people.
Attractions: Chiloe National Park, Tantauco Park, Islotes de Punihuil Natural Monument and so on.
9. Puerto Montt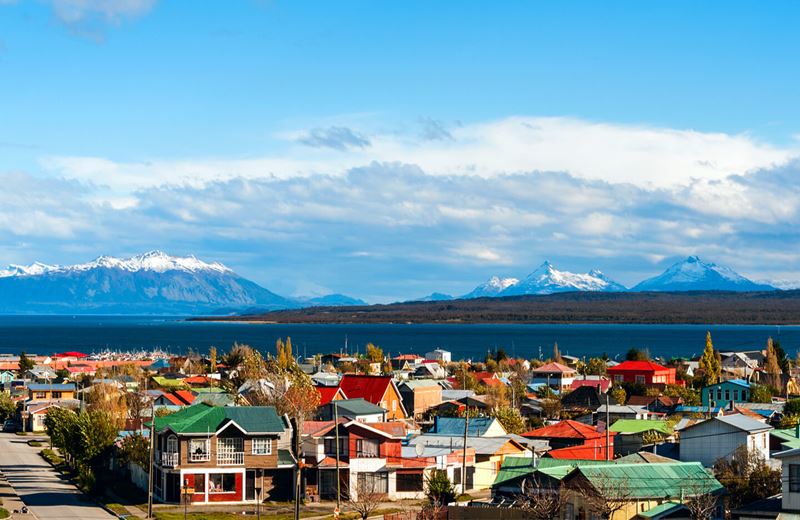 Known as a gateway to the Andes mountains and the Patagonian fjords, Puerto Montt is a port city in southern Chile's Lake District.
If you're a fan of architecture and structural design then walk along the streets of Puerto Montt and be amazed by the cathedral built from larch wood, the Jesuit Church, the Diego Rivera Art House, and Juan Pablo II Museum.
Feel the wonderful sea breeze and look out at the enormity of the Pacific while sitting in front of the ocean in Puerto Montt. Discover its port identity, the salmon culture, and its rich cuisine. Enjoy wonderful seafood at the Angelmo cove, the star of the city that welcomes you with a table full of fish and seafood from the area.
If you are a sea lover and want to relax on the soft sands of the south of Chile then in the summer you can rest on the beaches of Pelluco, Pelluhuin, Puntilla Tenglo, and Chinquihue.
Attractions: Angelmo, Chapo Lake, Lahuen Nadi Natural Monument and so on.