Are you looking to take a break from your busy life? Then, I suggest you head to this ancient village of Nagaland in the Naga Hills called Mokokchung that is known to be the most culturally rich and intellectual district of Nagaland. Do you know the meaning of Mokokchung? I know you don't haha.
So, Mokokchung literally means a group of people who reluctantly left their homes. Mokokchung is a land full of uniqueness and freshness. It is evident to find lush flora, calm places, and exotic attractions.
But now it's time to find out some of the unknown places to visit while you're in Mokokchung because it is truly an amazing place to explore the unseen side of Nagaland and of North-East India.
Here are the 6 Amazing Places To Visit In Mokokchung:
1. Longkhum
Longkhum is a village located 17 km south-west of Mokokchung, in Nagaland that is situated at an altitude of 1846 m above sea level.
It is like a canvas with vivid landscape photography. Here you can enjoy the sightseeing of the lush green forest of the Naga Hills, including the undulating hills around from this spot.
If you are a nature and adventure lover, the bushes of Rhododendrons, Longlangba (stone bridge), Mongu Ki – cave on a cliff (eagle's nest) would woo you for sure.
Whenever you are in Longkhum then don't forget to enjoy a majestic hill view of its surrounding mountain ranges where you can relish a day trip at this village that allures with its beautiful scenic surroundings, which are perfect for landscape photography and capturing the ravishing Naga Hills. Reach the highest point in the village Jubilee Tower to get the gasping view of the entire village.
2. Ungma
Situated 10 km south of Mokokchung, Ungma is an Ao Naga village that is divided into two parts, Yimpang and Yimlang. In the heart of the village, i.e., between Yimpang and Yimlang, the Baptist Church stands, reflecting the dominance of Baptist faith in the everyday life of the village.
Despite being one of the urbanest villages, Ungma has successfully integrated their cultures and traditions into their modern way of life. It is where the Ao Nagas tribe had initially originated from. So, while you're in Ungma Village then don't forget to visit Nature Park that is located on the border of the village and is frequently visited by many to enjoy picnics, weddings, receptions, and seminars.
Don't forget to enjoy the breeze on the Ungma's watchtower and witness the breathtaking and outstanding beautiful landscape from atop. Ungma awaits you!
3. Langpankong
Located between the valleys of Dikhu and Milak, Langpankong is a mountain range in Nagaland that is one of the six major mountain ranges inhabited by the AO.
Now, a little bit of fact about Langpankong – to sample the king who fled his capital at the present day Sibsagar, Assam as a result of court intrigue and infighting, which is believed to have taken refuge here. The cave where he apparently took shelter still remains in the area that is called Langpankong Caves.
Located near the towns of Tuli and Changtongya, Langpangkong Caves is one of the most must-visit places of Nagaland that are famous for its caring, homely environment for every creature out there. It lacks the aesthetic beauty like most caves but is attractive to travelers because of its sheltering characteristic. Don't miss exploring these amazing caves.
4. Mopungchukit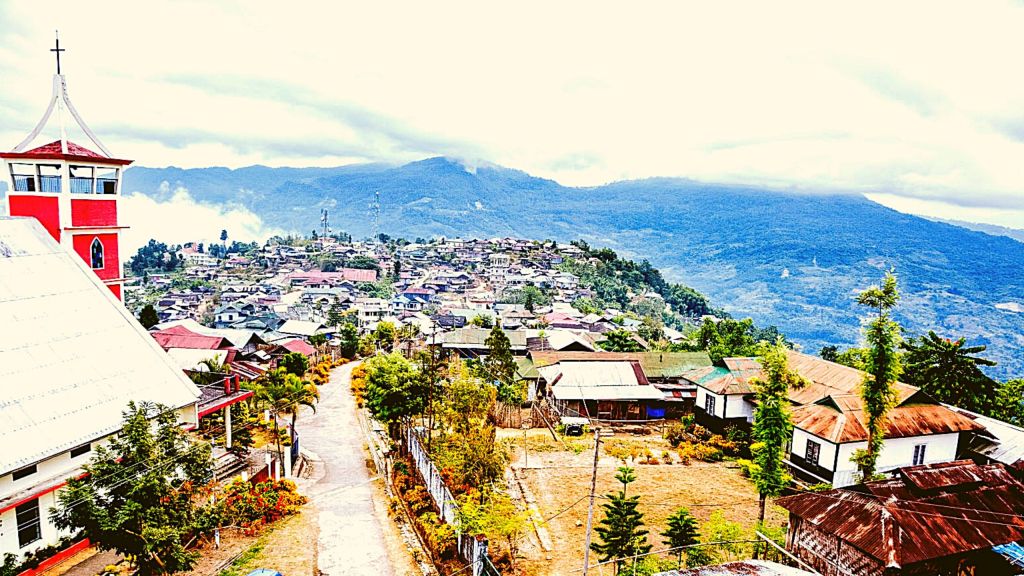 Located 16 km off the district headquarter, Mopungchuket is perhaps the most visible rural tourism destination in Mokokchung district.
Recognized as one of the cleanest villages in Nagaland, Mopungchuket is also famous for the legendary love story of Jina and Etiben, regarded as the 'Romeo and Juliet' of the Ao Nagas. Mopungchuket village has been in the news for its effort in beating plastic pollution and declaring it as a plastic-free village.
Known for its clean living, picturesque landscape, parks, memorabilia, and artifacts exhibit, and the warmth of the villagers, Mopungchuket receives thousands of visitors annually. If you are planning a trip to Nagaland then Mopungchuket is a must-visit place for you.
5. Chuchuyimlang
Chuchuyimlang is a village that is divided into four sectors or "mopu", namely Longzung mopu, Teyong mopu, Impang mopu and Imlang Mopu.
This village is the epitome of natural beauty and also renowned for the glorious celebrations of various tribal festivals. The famous Moastu Festival lasts for 3 full days and commences on 1st May. The roads to Chuchuyimlang are well connected and take you through some breathtaking views.
Protected by the hill range on one side and cliff on the other, the road from Mokokchung to Chuchuyimlang village is blessed by complete nature bliss that you would not like to miss at any cost when you're in Nagaland.
6. Molung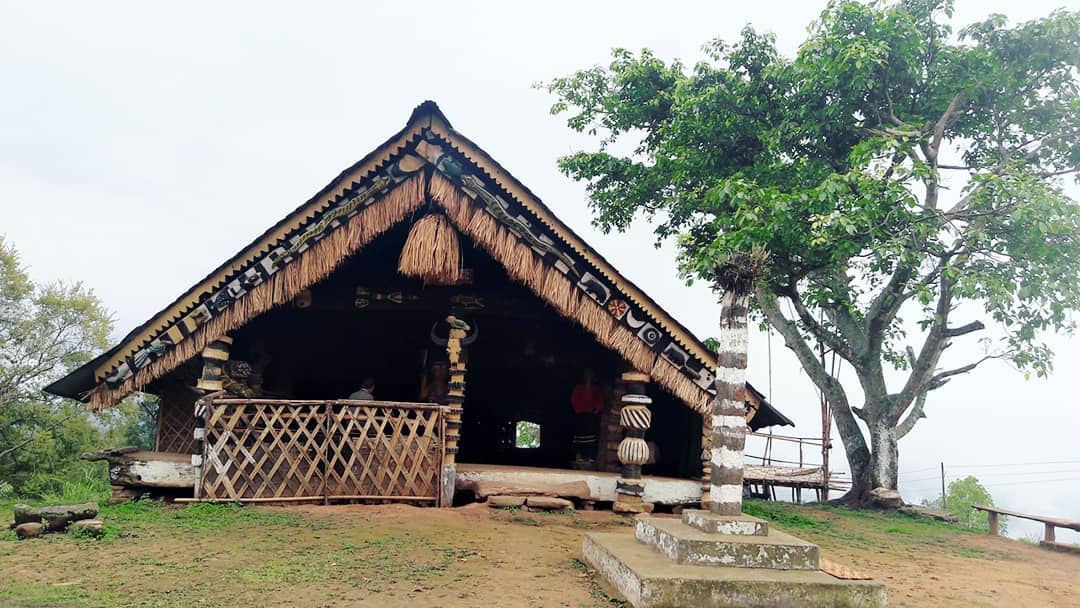 Lying in the Changkikong Range, there is a famous Litchi tree which is believed to have been planted by the first American Missionary.
The major reason why Molung village is quite known locally is that it brought Christianity to this land. Molung village is no less than an opportunity for you to explore the raw and wonderful vibes of Nagaland where you also get to click some really beautiful snaps with your loved ones of never-seen-before sort of natural places. So, don't miss to add it to your Nagaland Bucket List.
If you liked this article, then please subscribe to my YouTube Channel for Travel Adventures. You can also follow my adventures on Twitter and Instagram.