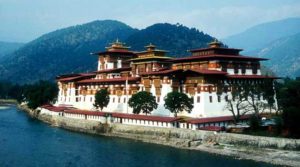 Solitude seems to be the keyword in the far-flung regions of Sikkim. The further one travels off the beaten tourist track – the thicker the silence  – and the more breath-taking the natural beauty.
 One area that is yet to open up to the tourist trade is South Sikkim. Namchi town is the district headquarters of this area. The ridges around the town have many easy trekking routes – but there was a total absence of tourist infrastructure there. I manage to trace just two worthwhile hotels and restaurants at Namchi.
 But, once I establish myself there, I felt that I should never leave. The people were as curious to see me – a rare tourist – as I was to explore their district. The food was excellent and cheap.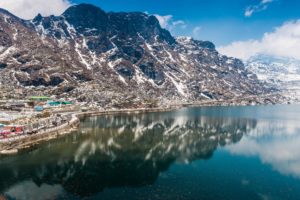 Further west, the last accessible outpost of Sikkim was the little village of Yuksom. At one time, this was the capital of the mountain kingdom; but now it lies neglected after the rise of Gangtok. The only reason why avid trekkers come here is that the village is the first base on the high-altitude Dzongri trekking path that runs northwards towards Mount Kanchenjunga itself!
 It is at isolated Yuksom, that I saw some of the most memorable sights of Sikkim. I saw the stone throne on which the first monarch of this ancient kingdom was crowned in 1642. I saw thick, verdant forests of orchids along the path to the Dubdi Monastery. (Sikkim has more than 4,000 different species of plants -including 30 varieties of rhododendrons and 546 varieties of orchids!) I saw the sunrise paint the peak of Mount Kabur an incredible strawberry pink.
 And – I guess – it was at Yuksom that I left my heart.  Because of the skeletal transport system and the road construction work in that area, it was difficult to get there – and even more difficult to get back.
 But, now that I am back, I often stop to wonder – when will I return to those beautiful mountains?
                                                                                          – Ankush Agarwal, Darjeeling