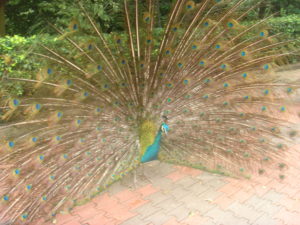 Malaysia- a place dreams are made of. You'll not be bored in this magnificent country. The majestic Petronas twin towers, delicious food, entertainment, and beautiful tourist spots are sure to excite you.
I don't even know where to start when I talk about Malaysia. I was there for a mere 5 days but time passed by quite slowly as there were a ton of activities to do. Genting Highlands was one of my favorite destinations- I spent 2 days there! This place is approximately 1800 metres above sea level. Some of the things I did here was visit snow world, go for a boat ride, and travel in a cable car where I got to see breathtaking aerial views of Malaysian forests. There are also theme parks and various other things to do.
Nature here is incredible. I was close to nature at a butterfly park, an island full of monkeys, and a zoo where I got to see elephants play basketball and massage people! Also, don't miss the aquarium inside
the Petronas twin towers- you'll get to see exotic sea creatures and feel you're under an ocean when you enter the oceanarium.
All this is only the tip of the iceberg of what is in Malaysia. Go ahead and visit other places like Langkawi Island, Kinabalu National Park, a science park, and huge shopping malls. It'll be an unforgettable holiday!
                                    ~Sheryl Gonsalves