Famous for its temples which are made in the Chola dynasty, it's rich in culture and beauty, South India is comprised of Kerala, Karnataka, Andhra Pradesh, Telangana, and Tamil Nadu really has a distinct culture that sets it apart from the rest of the country.
It has always been the popular choice for Indian and international travelers when it comes to a holiday destination.
Now, I will mention some of the best places to explore in South India on your trip to South India.
Here are the Top 10 Best Places To Visit In South India.
1. Munnar
Munnar is a town and hill station located in the Idukki district of the southwestern Indian state of Kerala.
The hill station enjoys a favorable and pleasant climate all year round and is famous for its lush green hills and tea plantations.
The best part of Munnar is, the sprawling tea gardens everywhere and anywhere you see and more than 90% of this hill station is under tea plantation.
The view they offer is stunning which makes Munnar a must-visit place in South India.
Attractions: Eravikulam National Park, Mattupetty Dam, Anamudi, Pothamedu View Point, etc.
2. Kanyakumari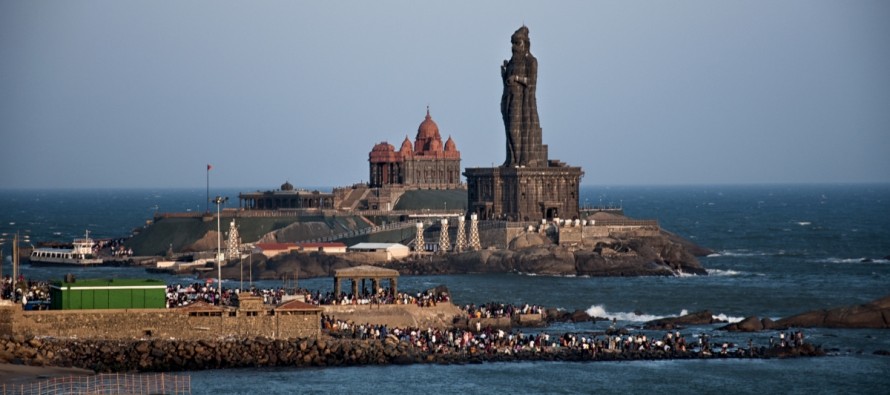 Dubbed as the tip of India, Kanyakumari is known for its beautiful beaches, Vivekananda Memorial, and ever-so-perfect sunset.
It is a coastal town in the state of Tamil Nadu on India's southern tip. Jutting into the Laccadive Sea, the town was known as Cape Comorin during British rule and is popular for watching sunrise and sunset over the ocean.
The town lays at the confluence of three bodies of water namely the Indian Ocean, the Arabian Sea, and the Bay of Bengal, and is thus considered an important pilgrimage site in the south of India.
The temples here are built in a Dravidian style of architecture. The various south Indian delicacies served here are great and light on the stomach and include some of the south Indian classics like Sambhar, Idli, and Dosa, etc. a trip to this town is sure to refresh your senses.
Also, chilling at seashores like Sanguthurai Beach, Sothavilai Beach amongst plenty of others is simply exotic.
Attractions: Thiruvalluvar Statue, Kanyakumari Beach, Baywatch Park, Vivekananda Rock Memorial, etc.
3. Coorg
Kodagu, also known as Coorg, is a rural district in the southwest Indian state of Karnataka. In the area's north, Madikeri Fort has 2 life-size elephant statues at its entrance, plus a Gothic-style church with a museum on its grounds.
Nearby, the Hindu Omkareshwara Temple dates back to the 19th century. Further north is the domed Raja's Tomb, a burial place of Kodava kings, and cascading Abbi Falls.
Attractions: Abbey Falls, Nisargadhama, Tadiandamol, Pushpagiri, Mandalpatti, etc.
4. Ross and Smith Island Beach
It's known as the twin Islands of Andaman which is connected with a white sandbar.
It's white, the silky sand bar goes inside the sea when there is high tide and surfaces up again during low tide which means during high tide the connection between these two is lost.
Isn't Interesting? The island also has a small tree house where one can climb and enjoy the serene beauty.
It has crystal clear water and a beautiful silvery sandy beach along with the remnants of the sumptuous past that have made the island a major tourist hotspot in the world.
Also, you can enjoy kayaks or stand-up paddleboards on a longer day paddle or close overnight trip from Deep Cove.
5. Ooty
An all-time hit hill station in India, Ooty is situated in the Nilgiris district of Tamil Nadu. An equally popular haunt for honeymooners.
Ooty, also known as Udhagamandalam surrounded by trees, central Ooty Lake is a huge artificial expanse of water with pleasure boats.
The place is characterized by the blue smoky mist from the thick eucalyptus forests and is also known to house the rare kurunji flower. The town's major source of economy, like most hill stations, is tourism.
Adorned with beautiful tea states and green rolling mountains and sprawling grasslands, Ooty doesn't even need any flattering words to prove that it is one of the best destinations in Tamil Nadu to visit.
 The best time to visit is between the months of December till February and is frequented by tourists all around.
The various lakes, mountains, gardens, and valleys are amazing places to visit.
Attractions: Ooty Lake, Nilgiri Mountain Railway, Thread Garden, Doddabetta, etc.
6. Ranipuram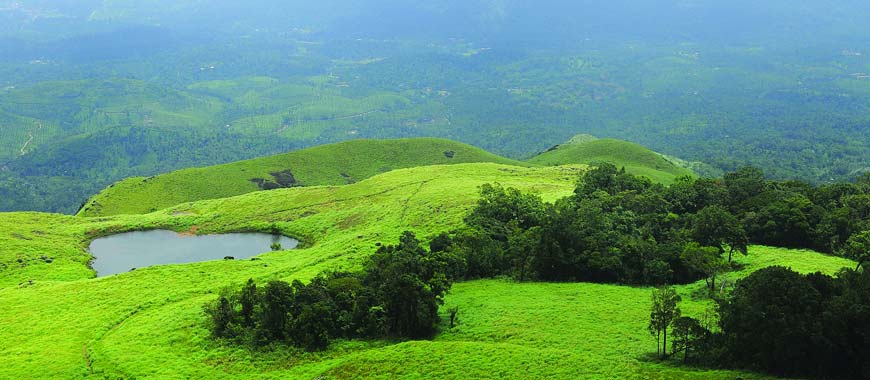 Famous for its trekking trail – Ranipuram is a hill station in the Indian state of Kerala situated in the Vellarikundu taluk, Kasargod District.
Ranipuram mountain peak rises to 1022 meters above sea level which makes a perfect picnic spot where one can even come across the occasional herd of elephants.
Blessed with the bounty of nature, this destination in Kerala is a refreshing change from the monotony of concrete jungles.
Exploring the land on foot while being surrounded by flora is surely a serene experience. the sublime beauty of this region is comparable to that of Ooty and is a must-visit for all nature enthusiasts.
The innocent life of the village and gentle nature make a perfect blend of delight and enjoyment.
Attractions: Ranipuram View Point, Ranipuram National Park, Chullithattu Waterfalls, etc.
7. Kodaikanal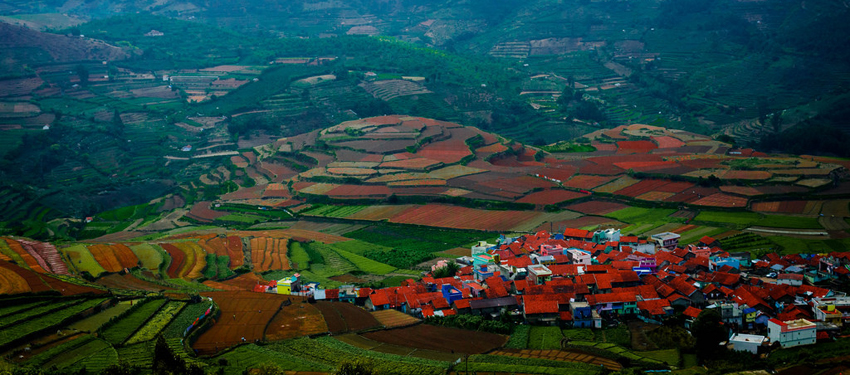 Kodaikanal is a hill town in the southern Indian state of Tamil Nadu. It's set in an area of granite cliffs, forested valleys, lakes, waterfalls, and grassy hills.
It is the most sought-after honeymoon destination in South India because of its scenic beauty with which it can create the most memorable experiences for its visitors as it is blessed with a dense forest that consists of varieties of trees; huge rocks in the wilderness and enchanting waterfalls.
The lakes, parks, and different waterfalls along with the rich abundance of flora and fauna, the town, is indeed the gift of the forests.
With its various flora and natural and manmade attractions to enjoy, Kodaikanal will make you want to stay.
Attractions: Kodaikanal Lake, Coaker's Walk, Silver Cascade Falls, Palani Hills, etc.
8. Ponmudi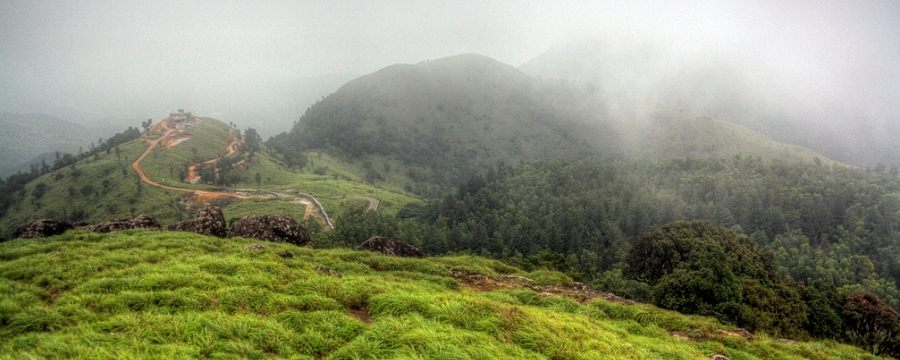 It offers magnificent pictures of nature's beauty and the views of mountains are really enticing which is in the Thiruvananthapuram District of Kerala in India. It is located 55.2 km northeast of Trivandrum city at an altitude of 1100 m.
You can experience the calmness in local villages there and the natural springs, vivacious singing birds, flickering butterflies and vast tea plantations sprinkled with small pretty cottages are doubtlessly a feast to the eyes.
Attractions: Ponmudi Hill Station, Mankayam Waterfalls, Ponmudi Viewing Point, etc.
9. Coonoor
Coonoor is a hill station in the southern Indian state of Tamil Nadu. It's known for its tea estates in the surrounding Nilgiri hills.
It is slowly emerging as one of the most preferred hill stations in Tamil Nadu.
It is the second-largest hill station in the Nilgiri Hills and is situated at an altitude of 1930 meters and just 19 km from Ooty. It boasts a panoramic view of the Nilgiri Hills and the Catherine Falls.
An ideal place for a romantic getaway in Tamil Nadu Coonoor is not less a dream come true for those with creative instincts.
Sim's Park is a sprawling public garden with plants like rhododendrons, roses, and eucalyptus trees. The steam Nilgiri Mountain Railway travels between the towns of Mettupalayam and Ooty via Coonoor. Dolphin's Nose is a vantage point with views of the cascading Catherine Falls.
Attractions: Sim's Park, Catherine Falls, Tiger Hill, Dolphin Nose View Point, etc.
10. Nandi Hills
Nandi Hills, or Nandidurg, is a hill fortress in the south Indian state of Karnataka.
Tipu Sultan Fort, a summer retreat of the namesake 18th-century ruler, features stone carvings and wall paintings.
Prisoners are said to have been thrown to their death from Tipu's Drop, now known for its panoramic views.
Local Hindu temples include the hilltop Yoga Nandeeshwara Temple, guarded by a huge statue of a bull (Nandi).
Attractions: Yoga Nandeeshwara Temple, Nandi Temple, Tipu Drop, Skandagiri, etc.
Click to read about the Top 10 Best Places To Visit In North India.