Known for its ski resorts and a tax-haven status that encourages duty-free shopping, Andorra is a tiny, independent principality in Europe situated between France and Spain in the Pyrenees mountains.
At Andorra, you will find different ways to enjoy this tiny country like hiking in nature, relaxing in spas, shopping at stores, immersing yourself in culture, and so on.
Once the snow melts, there's outstanding walking, ranging from easy strolls to demanding day hikes in the Principality's higher, more remote reaches, which you can explore for hours, almost alone. Here you'll discover idyllic spots and have unique experiences.
Above all, it will be an unforgettable time with stories to share with your friends and family by discovering some of the best activities to have fun as a couple, family, or with friends.
Now I am gonna list out some of the beautiful places to explore when you are planning your trip to Andorra.
Here are the Top 7 Best Places To Visit In Andorra.
1. Soldeu
Located in the parish of Canillo, Soldeu is a traditional stone-clad village with excellent access to the extensive ski area by gondolas and ski resort in Andorra which is set in the heart of the Andorran Pyrenees.
Soldeu is a great base from which to explore the 210km Grandvalira ski area, taking in neighboring El Tarter and nearby Pas de la Casa during the course of a ski day. This impressive lift system has state-of-the-art gondolas and fast chairs, which really do allow you to get some piste-miles under your belt.
Soldeu offers excellent value for money, a wealth of off-piste activities, glorious sunshine, and a lively apres ski scene with thriving bars, clubs, and restaurants.
2. Canillo
Canillo is located northwest of the Principality of Andorra, and counts on an area of 120 square kilometers, being this way the largest parish throughout the principality that serves as the doorway to the ski haven of the Pyrenees Mountains.
Canillo forms a contemporary and mountain tourist center that offers quality and tranquility to all its travelers. Also, the valleys of Canillo are a major site of beauty and wildlife conservation.
The Canillo will undoubtedly become one of the first stops you make when traveling to the Principality of Andorra which has privileged spots of great beauty that constantly invite you to enjoy nature with an ample offer of active tourism.
3. El Tarter

Offering a much more laid-back holiday experience than the neighboring resort of Soldeu, with just a handful of restaurants and bars plus a small supermarket, El Tarter is a small village approximately 1.5km from Soldeu in the direction of Andorra la Vella and Spain.
It is a popular spot for families due to the great selection of self-catering accommodation on offer, there are also a few larger, good quality hotels with easy access to the slopes.
For single travelers or those on a budget, there is a great hostel located in the village.
El Tarter is a part of the world-famous Grandvalira ski area offering an extensive 193km of piste runs that offers all the basics needed for a relaxing snowboard or ski holiday and is within easy reach of Soldeu if you want to venture out during your stay.
4. Encamp
Encamp is one of the parishes of Andorra, located on the Valira d'Orient river. With almost 12,000 inhabitants, it is the third-largest city in Andorra after the capital Andorra la Vella and Las Escaldes.
The city of Encamp has succeeded in combining modernity and tradition in its historic centre, since you can find here Romanesque buildings next to 21st-century constructions. A tourism highlight in Encamp is the "Funicamp", a 6.2 km cable car with which you can get to the top of the Valle de Cortalsat 2,500m in less than 20 minutes.
Encamp is not only a top winter destination, but it also offers many interesting things to do in summer too, from hiking to climbing and fishing to annual festivals.
In the Encamp, you will enjoy very intense days, but with quiet nights, which let you recharge the batteries. Because of that, Encamp is a perfect destination for a holiday with family and friends.
5. Ransol

Ransol is a village in Andorra, located in the parish of Canillo. The Ransol valley is particularly noted for the diversity of its flora and fauna.
This town known as Ransol has less than 250 inhabitants who have begun to change the typical and traditional structure of the Pyrenees.
Despite having its own historic center, the town of Ransol lives mostly in huge houses and new apartments made of stone and wood.
Ransol is an idyllic place to relax with good views and snow tracks which has a shopping area very close, ideal to spend some quality time with family or friends.
6. Santa Eulalia d'Encamp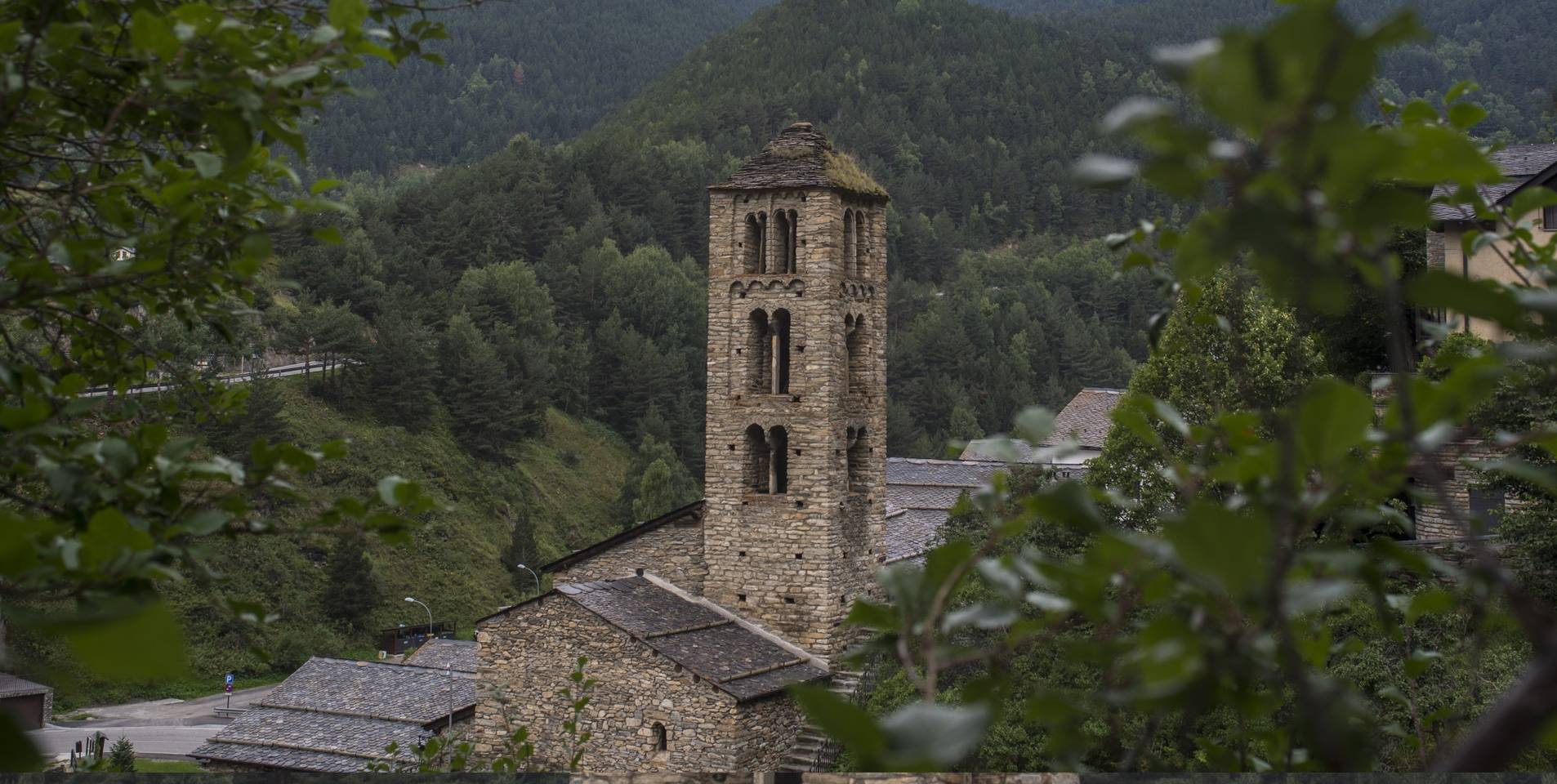 Santa Eulalia d'Encamp is one of the many religious architectural gems in the country located in El Tarter, Canillo Parish, Andorra.
It is a heritage property registered in the Cultural Heritage of Andorra which was built in the 16th century. Its most distinguishing feature is the bell tower, which is the highest Lombard Romanesque style in the country and has 3 floors and a wrought iron cross with a coarse foot on its cover.
Additions include the north side chapels. Within the cathedral, there are three noteworthy Baroque altarpieces dating as far back as the late 1600s, two of which are dedicated to Saint Anthony and The Virgin Rosario. On the grounds is a small plaza and a Museum of Sacred Art, neither of which visitors should pass up.
7. Pal

Pal is a village in Andorra, located in the parish of La Massana 4 km west of the town of La Massana, close to the border with Spain at Tor, Pallars.
Its population, as of 2013, was 235.  Pal is a quiet and picturesque mountain village over the ridge from Arinsal, with a small, reasonably varied, wooded ski area a couple of kilometers further up the hill.
It is remarkably different from its nearby neighbor, and the link between the ski areas is a great enhancement for both resorts.
Pal has a small area of local slopes which are the most wooded of the Andorran resorts, and the ample car parking space makes it popular with the locals at the weekend.
It is surprisingly different from Arinsal, which is tall and narrow with no trees; Pal is short and wide and covered with greenery.