The words Tamil Nadu literally means 'The Land of The Tamils or Tamil Country' is a South Indian state, is famed for its Dravidian-style Hindu temples.
The State of Tamil Nadu is the 11th largest State out of the 29 states of India.
Adorned with diversity, this state is ideally the homeland of classical civilization that has preserved and nurtured their two millennia-old culture, traditions, and art in such a way that it has been set as an example for other states.
The western, north-western, and southern parts are abundant in vegetation since they're the meeting points of the Western and Eastern Ghats with the Nilgiris Hills.
This makes the state an ecological niche that gives the State of Tamil Nadu abundance in flora and fauna.
Tamil Nadu breaks all the cliches and has emerged as a state that has bounty and diversity.
Rolling mountains, azure seas, sandy beaches, swaying fields, high cascading waterfalls, chic hotels, uber-cool lounges, lofty shopping malls, there is, in fact, nothing that this state lacks, and therefore it is a must-visit in India.
Here are the 10 Best Places to Visit In Tamil Nadu.
1. Ooty
An all-time hit hill station in India, Ooty is situated in the Nilgiris district of Tamil Nadu. An equally popular haunt for honeymooners. Ooty, also known as Udhagamandalam surrounded by trees, central Ooty Lake is a huge artificial expanse of water with pleasure boats.
The place is characterized by the blue smoky mist from the thick eucalyptus forests and is also known to house the rare kurunji flower. The town's major source of economy, like most hill stations, is tourism.
Adorned with beautiful tea states and green rolling mountains and sprawling grasslands, Ooty doesn't even need any flattering words to prove that it is one of the best destinations in Tamil Nadu to visit.
The best time to visit is between the months of December till February and is frequented by tourists all around.
The various lakes, mountains, gardens, and valleys are amazing places to visit.
2. Kanyakumari
Dubbed as the tip of India, Kanyakumari is known for its beautiful beaches, Vivekananda Memorial, and ever-so-perfect sunset.
It is a coastal town in the state of Tamil Nadu on India's southern tip. Jutting into the Laccadive Sea, the town was known as Cape Comorin during British rule and is popular for watching sunrise and sunset over the ocean.
The town lays at the confluence of three bodies of water namely the Indian Ocean, the Arabian Sea, and the Bay of Bengal, and is thus considered an important pilgrimage site in the south of India. The temples here are built in a Dravidian style of architecture.
The various south Indian delicacies served here are great and light on the stomach and include some of the south Indian classics like Sambhar, Idli, and Dosa, etc. a trip to this town is sure to refresh your senses.
Also, chilling at seashores like Sanguthurai Beach, Sothavilai Beach amongst plenty of others is simply exotic.
3. Yercaud
Yercaud is a hill station town in the south Indian state of Tamil Nadu. It lies in the Shevaroy hills, known for its orange groves, and coffee, fruit, and spice plantations.
Yercaud Lake has a boathouse and is surrounded by gardens and woods.
It is absolutely a scenic hill station, where the most enjoyable activity could be trekking.
The major attraction of Yercaud is Emerald lake that is surrounded by hills and natural shoals. Anna Park, Japanese Park, Lady's Seat, waterfalls of Killiyur are some of the best sightseeing places in Yercaud.
4. Kodaikanal
Kodaikanal is a hill town in the southern Indian state of Tamil Nadu. It's set in an area of granite cliffs, forested valleys, lakes, waterfalls, and grassy hills.
It is the most sought-after honeymoon destination in South India because of its scenic beauty with which it can create the most memorable experiences for its visitors as it is blessed with a dense forest that consists of varieties of trees; huge rocks in the wilderness and enchanting waterfalls.
The lakes, parks, and different waterfalls along with the rich abundance of flora and fauna, the town, is indeed the gift of the forests.
With its various flora and natural and manmade attractions to enjoy, Kodaikanal will make you want to stay.
5. Madurai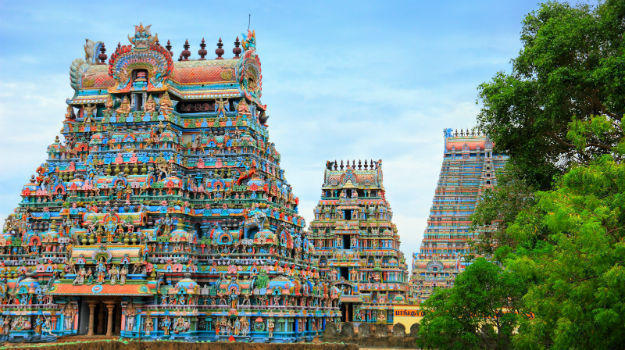 Madurai is an energetic, ancient city on the Vaigai River in the South Indian state of Tamil Nadu.
Famous for its Meenakshi Temple, Madurai is one of the oldest cities in India.
The city is said to be constructed in the form of a lotus and thus known as Lotus City as well. Madurai is basically the place for those who cherish architecture or have great faith in the Hindu religion.
Madurai is the third-largest city in the state and among the world's oldest occupied cities.
Many different monuments and temples are also a must-visit along with the various festivals celebrated here. The town of Madurai is a spiritual experience in itself.
6. Bellikkal
This beautiful tourist destination is bounded by dense forests which include the Mudumalai forest, the Bandipur forest, and the Moyar River.
It is a small village in the south of Sigur Plateau in Tamil Nadu. Bellikkal is one of those places that are often frequented by free-spirited individuals as it is blessed with unspoiled nature's beauty.
Bellikkal is the destination where one can sit back, relax and contemplate the surroundings. An ideal place with those with an artistic bent of mind as this place can offer inspiration for their work.
7. Coonoor
Coonoor is a hill station in the southern Indian state of Tamil Nadu. It's known for its tea estates in the surrounding Nilgiri hills.
It is slowly emerging as one of the most preferred hill stations in Tamil Nadu.
It is the second-largest hill station in the Nilgiri Hills and is situated at an altitude of 1930 meters and just 19 km from Ooty. It boasts a panoramic view of the Nilgiri Hills and the Catherine Falls.
An ideal place for a romantic getaway in Tamil Nadu Coonoor is not less a dream come true for those with creative instincts. Sim's Park is a sprawling public garden with plants like rhododendrons, roses, and eucalyptus trees.
The steam Nilgiri Mountain Railway travels between the towns of Mettupalayam and Ooty via Coonoor. Dolphin's Nose is a vantage point with views of the cascading Catherine Falls.
8. Kanchipuram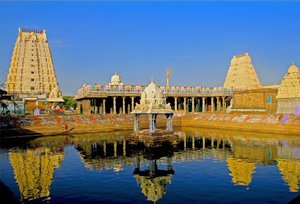 Popular for Kanchipuram sarees and also referred to as the 'Golden city of Thousand Temples', Kanchipuram is an important pilgrimage destination in India.
Kanchipuram is part of Tondaimandalam, known as Kānchi is a city/town in the Indian state of Tamil Nadu.
The city attracts a lot of tourists from all over the world who are interested in Hinduism or simply want to enjoy the marvel of South Indian architectural grandeur.
The place is rich in both natural and manmade attractions and has a distinct culture that one must experience.
Famed also for being the seat of culture and philosophy, Kanchi is one place where you can visit to find peace of mind and inner strength.
Its various Temples, Bird Sanctuary, beaches, backwaters, etc. make the city a must-visit.
9. Hogenakkal
Hogenakkal is a waterfall in South India on the Kaveri river in the Dharmapuri district of the Indian state of Tamil Nadu.
Located in Dharmapuri District, Hogenakkal is blessed with nature's beauty and therefore is ideal for romantic escapes as well as family picnics in Tamil Nadu.
A smoky appearance over the place due to the water cascading at a high speed has earned the place's name as Hogenakkal.
10. Chennai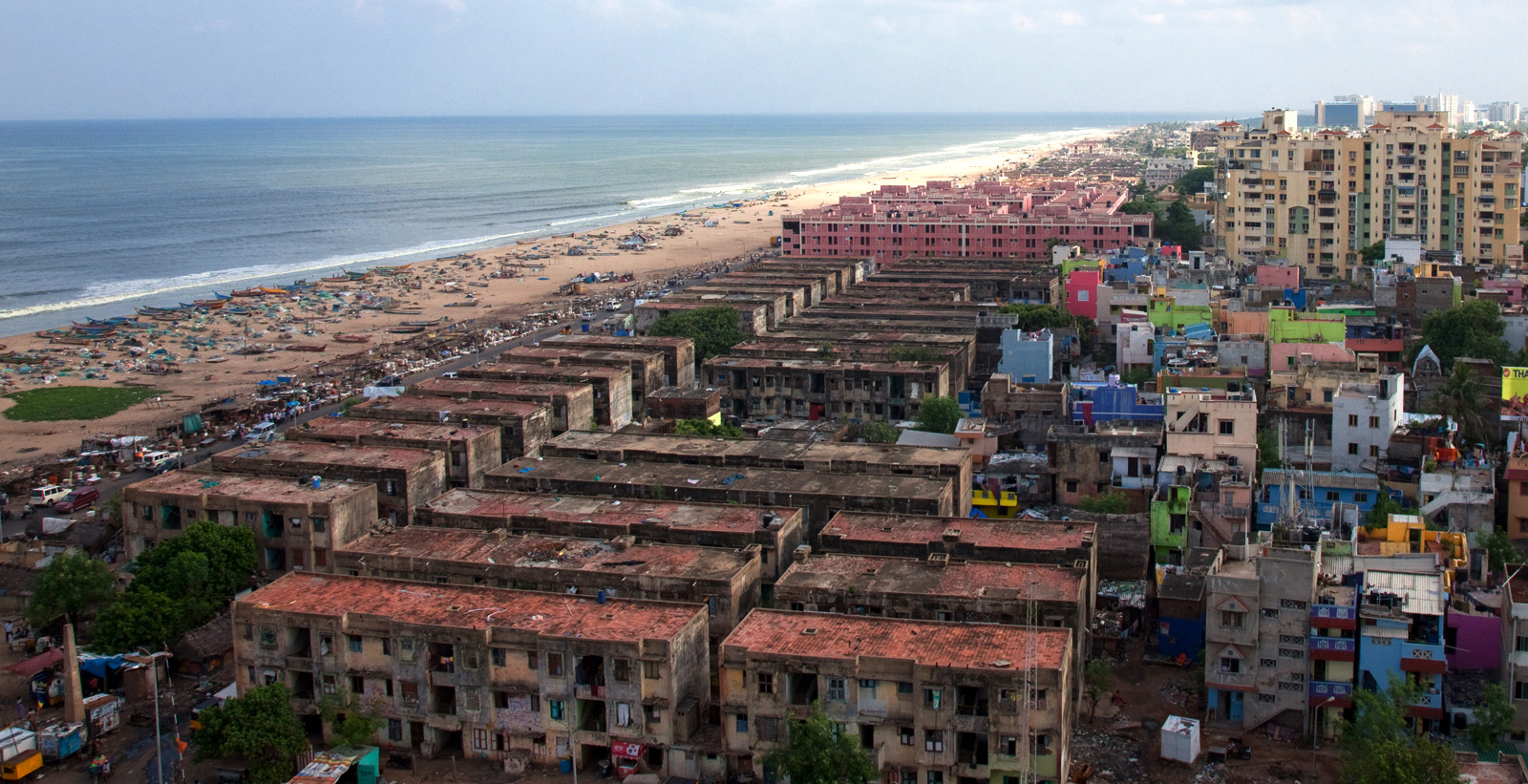 Formerly known by the name Madras, Chennai is the Capital City of Tamil Nadu.
The city has been surrounded by the South Indian Kingdoms for ages, thus it has always been at the forefront of all cultural, economic, social, commercial, and industrial development in the south of India.
Chennai is the short form of the actual name Chennapatnam.  Ideal for shopping, gastronomic tours, pilgrimage, and casual hangout, the capital city is as diverse as it can get.
Enjoy its long coasts, beautiful sunsets, after-dark parties, spiced-right food, and serene ambiance and I am sure, you wouldn't want to go anywhere else.