Best known for its harbourfront Sydney Opera House, with a distinctive sail-like design, Sydney is the capital of New South Wales and one of Australia's largest cities.
Its massive Darling Harbour and the smaller Circular Quay port are hubs of waterside life, with the arched Harbour Bridge and esteemed Royal Botanic Garden nearby and where Sydney Tower's outdoor platform, the Skywalk, offers 360-degree views of the city and suburbs.
Now I am gonna mention some of the best places to visit when you're in Sydney.
So don't miss it, go and explore Syndey and make your Sydney trip memorable.
Here are the Top 7 Best Places To Visit In Sydney.
1. Jenolan Caves
Jenolan Caves are the largest, most spectacular, and most famous caves in Australia which are limestone caves located within the Jenolan Karst Conservation Reserve in the Central Tablelands region, west of the Blue Mountains, in New South Wales, in eastern Australia.
Jenolan Caves is actually part of the spectacular Oberon area. Jenolan Caves is however within easy reach of the Mountains making it ideal for a day trip.
Here you can enjoy an exhilarating adventure caving experience, crawling, squeezing, and climbing in undeveloped caves, with only their headlamp to light the way and it also offers evening tours, including the popular 'Legends, Mysteries & Ghosts' tour.
So don't forget to explore the world's oldest caves which are one of the most outstanding cave systems in the world when you are in Sydney.
2. Bondi Beach
The sweeping white-sand crescent of Bondi is one of Australia's most iconic beaches. Bondi Beach is flanked by sandstone headlands, which are popular for walking, golfing, and whale watching. Reliable waves draw surfers while, nearby, hardy locals swim in the Icebergs ocean pool year-round.
Walkers and joggers use the clifftop Bondi to Coogee Coastal Walk, with its dramatic scenery.
With plenty of things to do at Bondi Beach, visitors can swim year-round and even plunge into the popular ocean baths as soon as the sun comes up which makes it one of the must-visit destinations in Sydney.
3. The Blue Mountains
Known for dramatic scenery, which encompasses steep cliffs, eucalyptus forests, waterfalls, and villages dotted with guesthouses, galleries, and gardens, The Blue Mountains is a rugged region west of Sydney in Australia's New South Wales.
Katoomba, a major town in the area, borders Blue Mountains National Park and its bushwalking trails.
Echo Point affords views of the storied Three Sisters sandstone rock formation.
So one should do not miss experiencing fresh mountain air as you rise above Sydney and enter the spectacular Blue Mountains region which is perfect for exploring the best that NSW has to offer like the Three Sisters at Echo Point, bushwalking, galleries, dining, shopping, day spas, golf, and numerous attractions.
The Blue Mountains is the ideal destination for that romantic getaway or family escape.
4. Sydney Opera House
One of the 20th century's most famous and distinctive buildings in the world, The Sydney Opera House is a multi-venue performing arts centre in Sydney, New South Wales, Australia.
Designed by Danish architect Jorn Utzon and inaugurated in 1973, the Opera House earned UNESCO World Heritage Site status in 2007 for its unique appearance and engineering achievement.
To discover the stories, history, and magic of Sydney Opera House by taking an incredible hour-long tour that takes you underneath the world-famous sails and along the 300 corridors of this UNESCO World Heritage Site.
5. Sea Life Aquarium
Sea Life Sydney Aquarium has the world's largest collection of Australian aquatic life which contains a large variety of Australian aquatic life, displaying more than 700 species comprising more than 13,000 individual fish and other sea and water creatures from most of Australia's water habitats.
So don't miss the chance to experience the Sea Life Sydney Aquarium which will transport you to a magical underwater world filled with an amazing discovery.
Come on an interactive journey through the oceans and get up close to some of the most incredible creatures you'll ever meet.
6. Sydney Tower Eye
Sydney Tower is Sydney's tallest structure and the second tallest observation tower in the Southern Hemisphere.
The name Sydney Tower has become common in daily usage, however, the tower has been known as the Sydney Tower Eye, AMP Tower, Westfield Centrepoint Tower, Centrepoint Tower, or just Centrepoint.
To discover the exciting city of Sydney for a breathtaking experience high above the city centre, step onto the Skywalk glass-floor viewing platform at the Sydney Tower Eye where you'll be 268 meters above Sydney's streets and have 360-degree views of the city and its beautiful attractions.
7. Royal Botanic Garden Sydney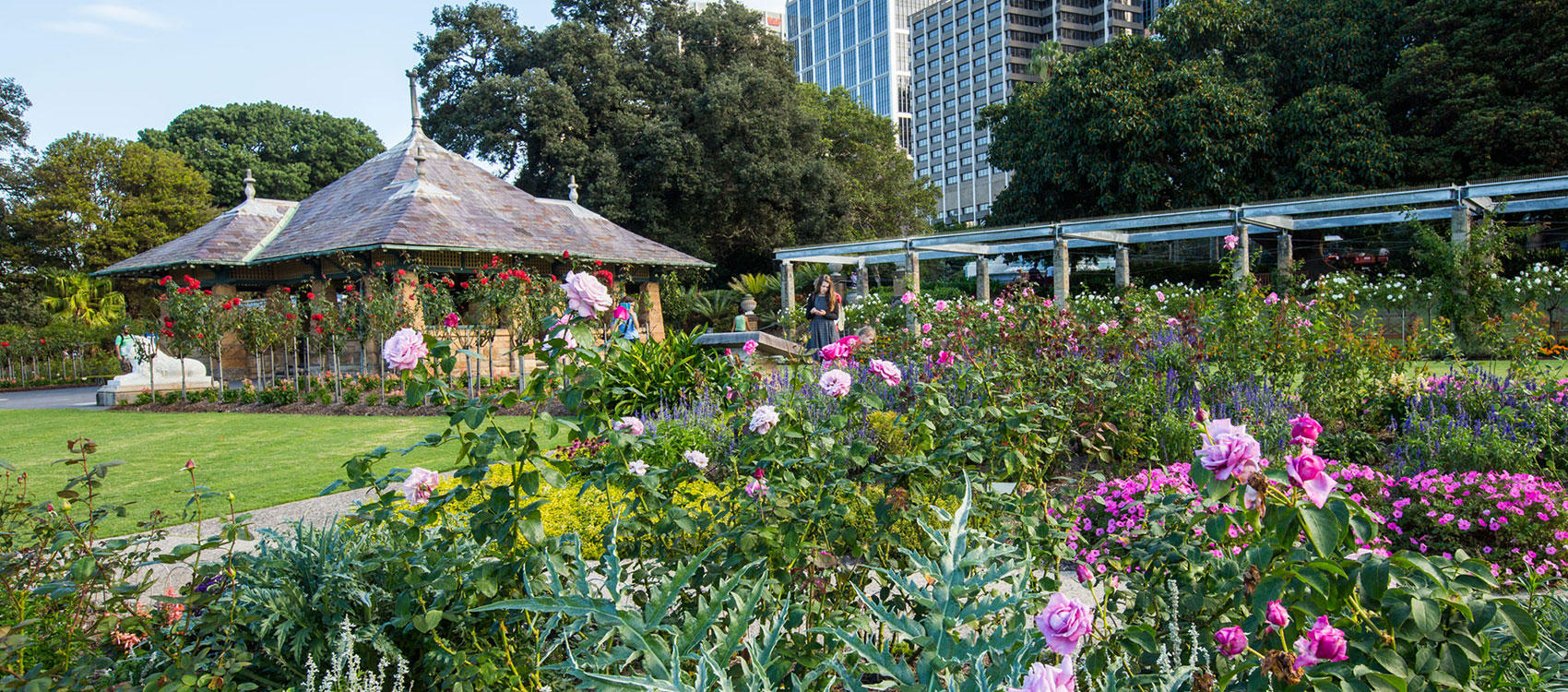 Opened in 1816, The Royal Botanic Garden Sydney is a major botanical garden located in the heart of Sydney, New South Wales, Australia which is the oldest scientific institution in Australia and one of the most important historic botanical institutions in the world.
The enchanting garden is a tranquil oasis on the edge of one of the world's great natural harbors.
There's just something romantic about walking through a garden. especially when that garden has more than 2000 huge, fully bloomed roses of all colors surrounding you.
At Royal Botanic Garden Sydney, you'll enjoy spectacular views and take memorable photographs of Sydney Harbour, the Sydney Opera House, and the Sydney Harbour Bridge. So don't miss a visit to this wonderful botanic garden when you're in Sydney.
Read Kiran's travelogue on "SYDNEY (New South Wales) – An attraction" and experience Sydney with her.