Nagaland is full of scenic surprises when it comes to hills, plains, and valleys. One of such unexplored areas of Nagaland is Phek that lies in the south-eastern part of the state.
Do you know? Phek is derived from the word Phekrekedze, which means 'watch tower'. Phek boasts natural beauty and a cover of thick forests in its district where you can hike and trek to enjoy the stunning landscape.
For history lovers, Phek offers Pfutsero, a village said to be the originating place of several tribes of Nagaland. Again, it is one of the most off-beat tourist places of Nagaland that is blessed with scenic beauty and lush flora and fauna.
This offbeat destination in Nagaland abounds in colors and festivities which can make you experience a more vibrant one.
I know, you are excited now haha so how about finding some of the amazing places to visit when you are in Phek? Let's go!
Here are the 5 Amazing Places To Visit In Phek:
1. Pfutsero
Located at a distance of 70 km from the state capital of Kohima is the town of Pfutsero that is one of the highest mountains of Nagaland.
This untouched gem is majorly famous for not only its spectacular view of the mountains covered with lush greenery but also for its majestic view of the World's highest mountain, Mountain Everest.
But if you haven't heard of it before, the unsung town of Pfutsero in Nagaland, sits at an elevation of nearly 6,998 feet above sea level, with the temperature falling belong zero during winter.
And it means that for the rest of the year, the weather in Pfutsero remains most pleasant to travel to if compared to any other place in the state. So, don't miss visiting Pfutsero for its spectacular view.
2. Glory Peak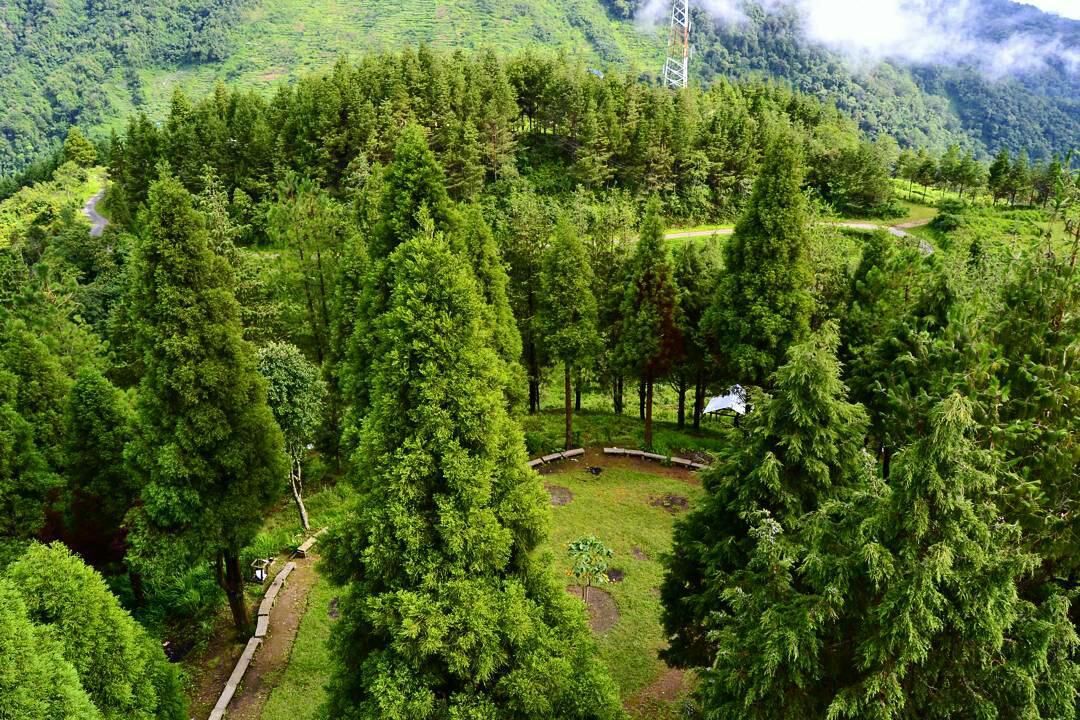 Located 70 km from Kohima and just 3km from Pfutsero town, the Glory Peak stands 2600m above sea level overlooking the astounding valley from here you can clearly view the highest mountain in the world none other than Mt. Everest.
You can even see Mount Saramati, which happens to be the highest mountain of Nagaland. If you're traveling to Phek then you must include Glory Peak in your travel list of the places to visit in North-East India as this Peak offers a fantastic view of both the surrounding valleys of the Himalayan Range and also a clear view of Mount Everest.
Glory Peak has become people's favorite picnic spot including that of the locals. You can enjoy a fun-filled afternoon with your friends and family with a picnic basket up in Glory Peak.
You can also visit the Peak to witness a few of the occasions celebrated by the locals. So, how breathtaking is that? Don't miss it.
3. Shilloi Lake
Located in Lutsam village of Phokhungri area under the Meluri sub-division in Phek district, A beautiful foot-shaped lake in the heart of the Patkai range of Nagaland, Shilloi Lake is a very picturesque destination with a verdant valley surrounding it from all sides.
The winding road down to the lake from Washelo, through the slopes of the rocky hills, presents a majestic sight. Shilloi Lake lies on the lower slopes of the hill ranges running along the Myanmar ridges. It is surrounded by tall, striking, and attractive hills.
But the lake is considered very important by the folks of Lutsam village as it is believed that the spirit of a holy child rests in the bottom of the lake. It is one of the reasons why no one fishes or uses lake water for drinking and irrigation.
If you are in Nagaland and you have not been to Shilloi Lake, you have missed out on experiencing the beauty of the largest natural lake in Nagaland. So, don't miss it.
4. Khezakenoma Village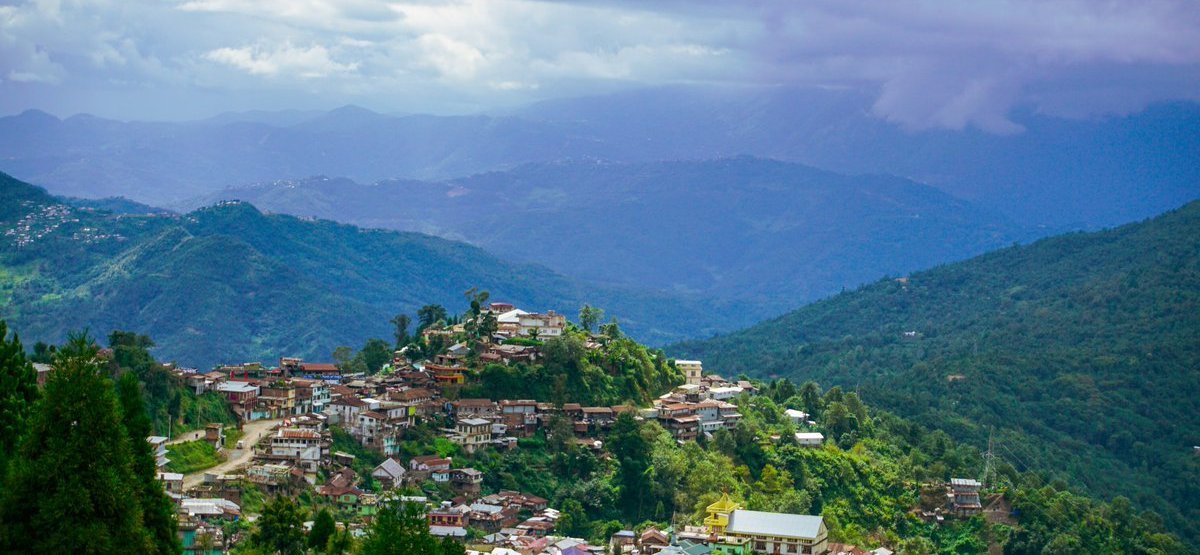 Located 22 km from Phek district headquarters and can be reached only via roads, Khezhakeno Village is one of the tourist attractions that is widely renowned for its historical significance.
This small village has an exciting background and picturesque surroundings. It is believed that many Naga tribes have originated from Khezhakeno and migration led them to the other parts of the region.
According to another popular legend, the village has a stone slab from which helps paddy miraculously multiply when placed on any drying land. Such mysterious beliefs pull visitors to the tiny village.
But if you want to extend your cultural knowledge about Nagaland then the place to visit is Khezhakeno Village. Being the birthplace of the Nagas, Khezhakeno receives a lot of attention on the front of historical significance and can prove to be an excellent way to know about how the Nagas came to be.
The village is also blessed in the terms of scenic beauty which makes it an excellent getaway for nature lovers.
5. Dzudu Lake
If you are ever near Thuvopisumi Village, you must go to the top of Mount Zanibu where you shall find the amazing Dzudu Lake.
This mystical lake is surrounded by lush greenery and is a wonderful sight to behold. Dzudu Lake is considered as a habitat of spirits and supernatural elements and avoided by the locals to such an extent that they would not even dare to dump any garbage here.
The Dzudu Lake is covered in stories and riddles. The Dzudu Lake is the heart of lush forests and sparkles amongst all the green. The Zanibu range and peak, next to the lake, houses around ten Chakhesang villages around it that offer views of Mt. Everest, besides the whole of Nagaland.
If you're an ardent bird watcher, pack your bags take a high grade camera and visit Dzudu Lake as it is one of the spots to visit while you're in Nagaland.
If you liked this article, then please subscribe to my YouTube Channel for Travel Adventures. You can also follow my adventures on Twitter and Instagram.