Known for its rugged coastline, mountainous national parks, distinctive Welsh language, and Celtic culture, Wales is a country in southwest Great Britain.
It is a place with such exciting landscapes, from its snow-capped peaks to wild coastline, Wales is compact and neighborly.
So come to switch off, and explore untouched valleys and sleepy villages or visit to enjoy raring-to-go towns and the capital Cardiff which is voted Britain's most sociable city.
Visit and discover the country's epic shores with these stunning places when you are in Wales.
Here are the Top 7 Best Places To Visit In Wales.
1. Snowdonia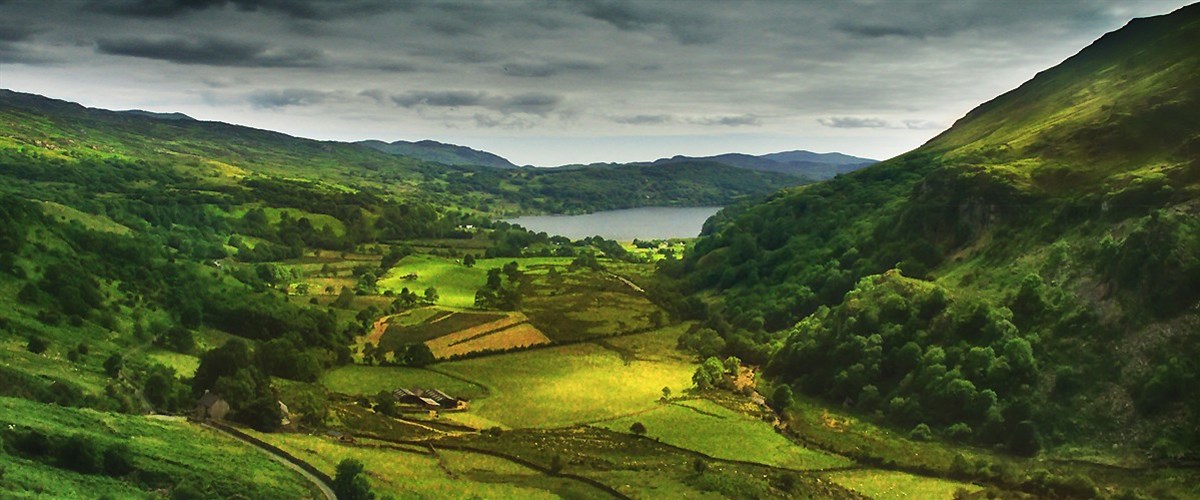 Snowdonia is a region in northwest Wales concentrated around the mountains and glacial landforms of massive Snowdonia National Park where the park's historic Snowdon Mountain Railway climbs to the summit of Wales's highest mountain, Mount Snowdon, offering views across the sea to Ireland.
With wild landscapes and villages steeped in history, Snowdonia is a breathtaking destination for activity holidays, short breaks, or days out with family and friends.
Explore Snowdonia, the mountainous heart of southern Britain, with a beautifully rugged coastline that is best known for hiking, but there's plenty more to enjoy, from waterfalls, lakes, and world-class mountain biking to a vintage steam railway that climbs the highest peak in Wales.
So, if you're looking for a holiday, short break, or an epic weekend away then you'll find all you need here.
2. Cardiff
Cardiff is a port city on the south coast of Wales, where the River Taff meets the Severn Estuary which was proclaimed the nation's capital in 1955 which offers a startling range of unique attractions, top-class entertainment, and quality shopping where its innovative architecture sits alongside historic buildings and Cardiff Bay offers entertainment for everyone.
The revitalized waterfront at Cardiff Bay includes the Wales Millennium Centre, home of the national opera, orchestra, theater, and dance companies, plus shops at Mermaid Quay.
Cardiff is the perfect holiday destination rich in ancient history, sporting excitement, romantic ambiance, eclectic culture, and 'out of this world' activities.
3. Brecon Beacons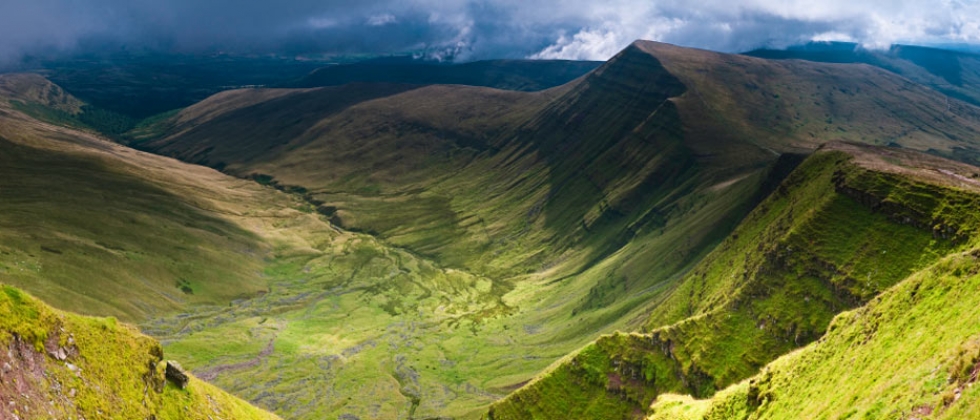 The Brecon Beacons is a mountain range in South Wales. Its historic Brecon Beacons National Park has had its grassy, heather-clad mountains shaped by nearly eight millennia of human activity where you'll find a region filled with superb walking, mountain biking, and horse riding trails, characterful towns, pubs, and Michelin-star restaurants.
The landscape of the Brecon Beacons has recently been officially recognized as one of the most important geological areas in Europe.
The hills, lakes, caves, forests, and waterfalls are fascinating to explore, and there's much to discover in this characterful town.
So, why not visit the Brecon Beacons when you are in Wales?
4. Pembrokeshire Coast National Park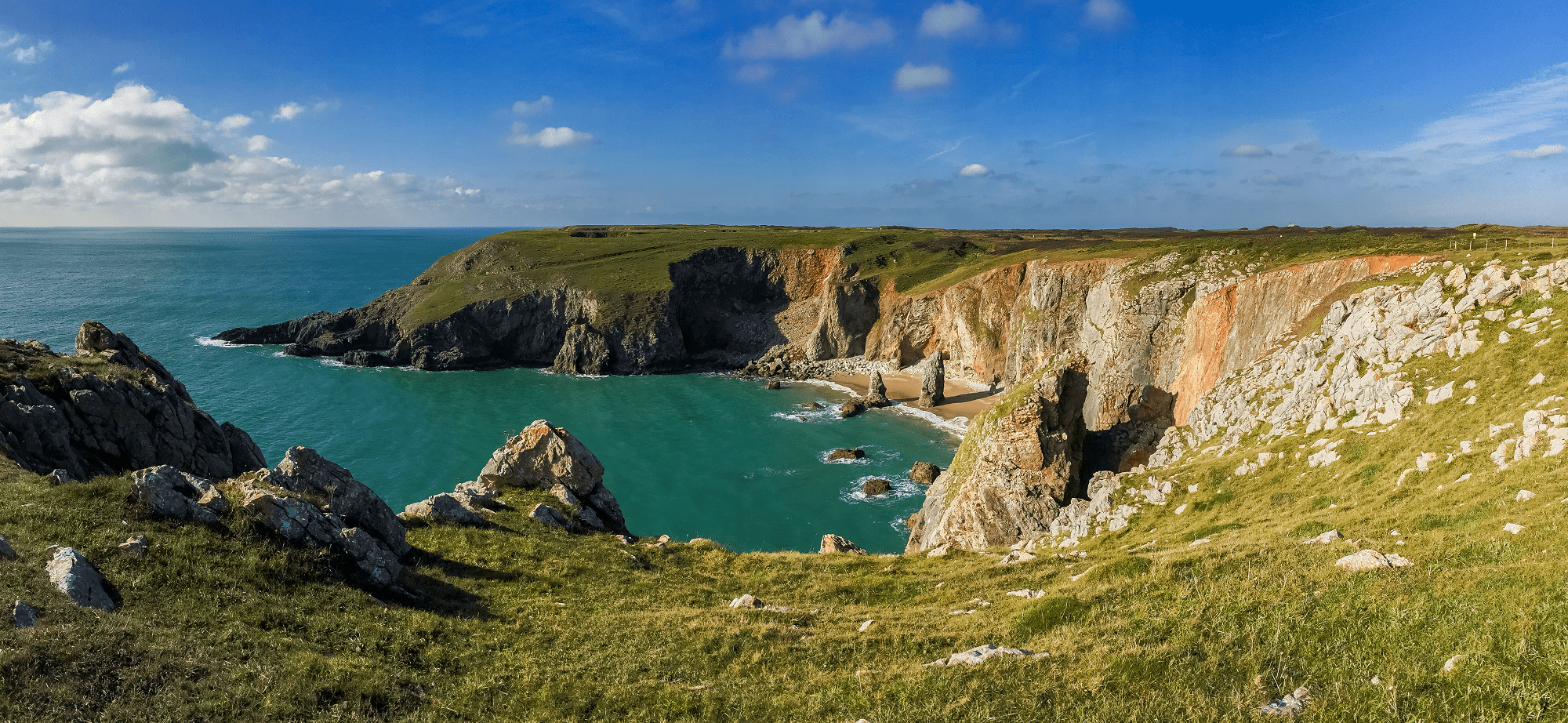 Pembrokeshire Coast National Park is a national park along the Pembrokeshire coast in west Wales which was established as a National Park in the year 1952 and is the only one in the United Kingdom to have been designated primarily because of its spectacular coastline.
The Pembrokeshire coast is wild, gorgeous, and beautiful is a perfect holiday destination for wildlife lovers, hikers, cyclists, and anyone who wants to get away to relax for a few days or weeks.
You must visit Pembrokeshire when you are in Wales as it is a haven for wildlife watching, watersports, and walking, and lovely for romantic escapes, too.
5. Conwy Castle
Conwy Castle is a medieval fortification in Conwy, on the north coast of Wales which was built by Edward I, during his conquest of Wales, between 1283 and 1289.
Conwy Town rich in history, which much of it still preserved within the walls and traditional structures of its buildings is a world heritage site with an imposing thirteenth-century castle and walls.
Stunning battlement views look across mountains and the sea and down to the castle's 125ft Great Hall and it is from these battlements that you and your family can best appreciate Conwy's other great glory.
Conwy Castle dominates the mouth of the River Conwy and the medieval walled town of Conwy in North Wales like a huge goliath and serves as the major tourist attraction in the county of Conwy.
So visit Conwy and discover much more than just an ancient castle, find stunning scenery, the Bodnant gardens, and Conwy Mountain just to name a few.
6. Anglesey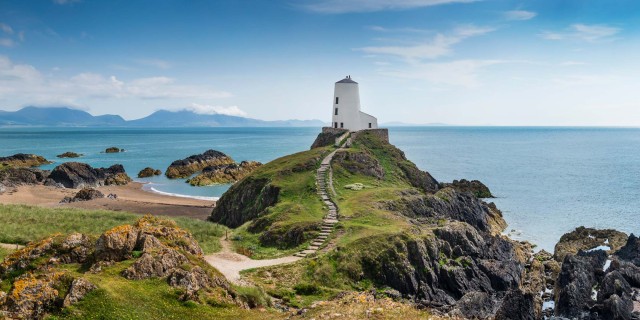 Anglesey is an island in Wales, on the mainland's northwest coast. It's known for its beaches and ancient sites. The island is accessed by the 19th-century Menai Suspension Bridge and the Britannia Bridge, rebuilt in the 20th century.
It is a place that inspires, a place that appeals to all the senses – a place to see, hear, taste, smell, and feel.
Also, it is a place to get away from it all where you'll see stunning landscapes, unspoilt coastlines, and picturesque towns and villages that are just waiting to be explored.
So discover Anglesey's independent and historic island full of character, unparalleled beauty, and amazing adventures.
7. Beaumaris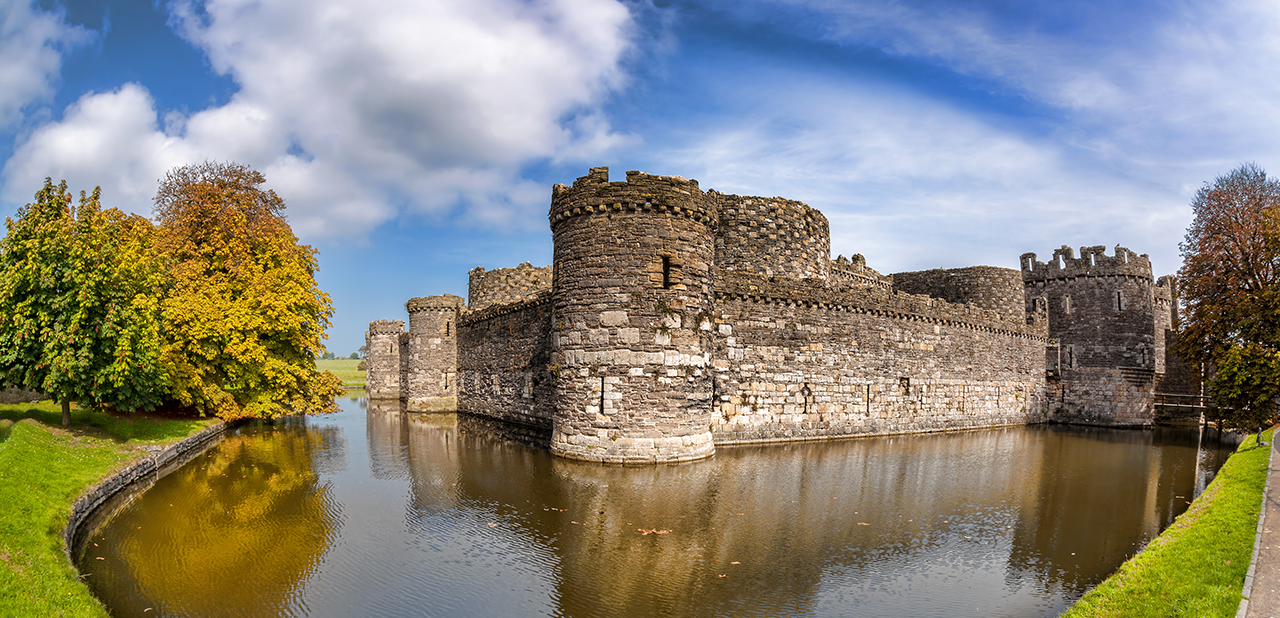 Beaumaris is a community, and the former county town, of Anglesey, Wales whose name is based on the Norman 'beau marais', meaning 'fair marsh', a description of the site chosen by Edward 1 for the last of his 'Iron ring' of castles, constructed in his bid to control the Welsh.
Beaumaris is a captivating seaside town, with its mix of medieval, Georgian, Victorian, and Edwardian architecture.
Beaumaris is famous for its castle, architecture, seafront, and pier which is endlessly fascinating.
It's designated a World Heritage site and all its innovations remain for all to wonder at the devilish imagination and detail that went into its construction.
So do visit Beaumaris when you're in Wales.