Who does not want to spend the weekend away with their family and kids from the daily busy schedule of their life?
So there are thousands of theme parks all over the world that vary massively in both quality and popularity whether it's a Hong Kong Disneyland or it's a Dreamworld Australia.
These theme parks are the most well-known idea to invest great energy with family and companions if you are planning to spend some quality time with your loved ones.
So, now I am gonna mention some of the best theme parks in the world where your children, as well as your inner five-year-old, can enjoy abundantly.
Here are the Top 9 Best Theme Parks In The World.
1. Hong Kong Disneyland
Enter a magical kingdom inspired by fairy-tale dreams and explore 7 lands which are Adventureland, Grizzly Gulch, Mystic Point, Toy Story Land, Fantasyland, Tomorrowland, and Main Street, the U.S.A. that are filled with beauty, excitement, and Disney Characters.
Being one of the largest theme parks in Hong Kong, Hong Kong Disneyland is a theme park located on reclaimed land in Penny's Bay, Lantau Island which is owned and managed by Hong Kong International Theme Parks.
So get ready for unlimited Disney fun with all your favorite rides and characters and don't forget to pick up cool gifts for your loved ones to share the magic of Hong Kong Disneyland when you return home.
So don't miss it when you are in Hong Kong to visit Hong Kong Disneyland.
2. Disneyland Paris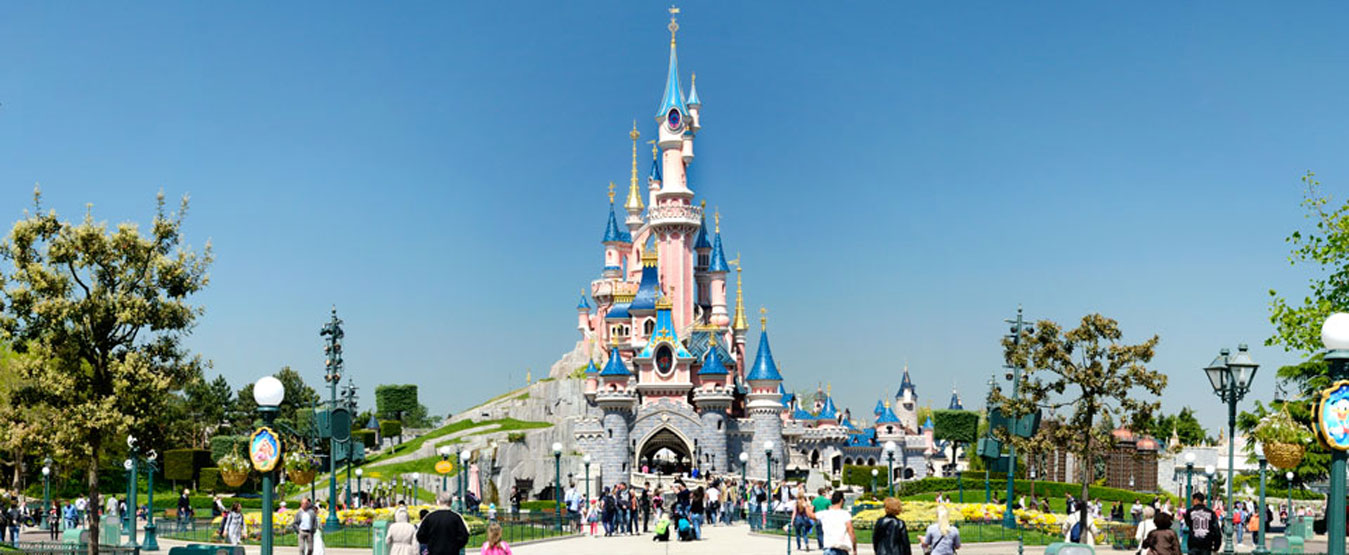 Disneyland Paris, originally Euro Disney Resort, is an entertainment resort in Marne-la-Vallee, a new town located 32 km east of the centre of Paris.
Over 50 attractions offer magical experiences and exciting adventures for young and old alike, Disneyland Paris is much more than a Theme Park where the Disney magic comes to life at Disneyland Park, Walt Disney Studios Park, Disney Village, and our eight magical themed hotels.
Disneyland Paris is a magical land filled with lots of surprises where you can meet your favorite Disney Characters, be amazed by colorful parades and breathtaking shows, and enjoy the huge choice of more than 50 restaurants which is the perfect choice for a family break. It's a must-visit place if you are in Paris.
3. Universal Studios Singapore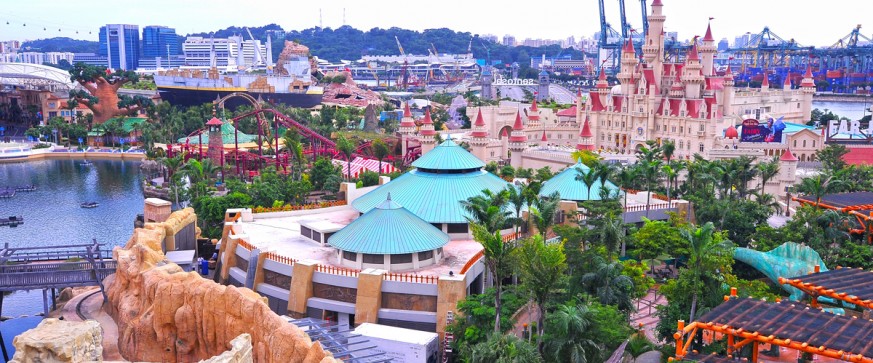 Universal Studios Singapore is a theme park located within Resorts World Sentosa on Sentosa Island, Singapore which is Southeast Asia's first Hollywood movie theme park that features an enticing selection of attractions, rides, and entertainment for families and thrill-seekers.
There are seven movie-themed zones, and each is uniquely designed where you can go beyond the screen and ride the movies at Universal Studios Singapore.
So don't miss to experience by entering the thrilling world of movie magic as you ride the movies on roller coasters and other movie-themed attractions on your trip to Singapore.
4. Tokyo Disneyland
Being the first Disney park to be built outside the United States, Tokyo Disneyland is a 115-acre theme park at the Tokyo Disney Resort in Urayasu, Chiba Prefecture, Japan, near Tokyo.
Modeled after Disneyland in California and the Magic Kingdom in Florida, Tokyo Disneyland is made up of seven themed lands and features seasonal decorations and parades.
It is known for its awe-inspiring attractions and grand spectacles that enchant both the young and old.
With the themed lands, adorable characters, and fun attractions, Tokyo Disneyland simply makes every visitor feel like being away from the real world which tickets are your passport to a magical kingdom where your favorite characters come to life.
So this is what makes Tokyo Disneyland must visit place when you are in Japan.
5. Walt Disney World United States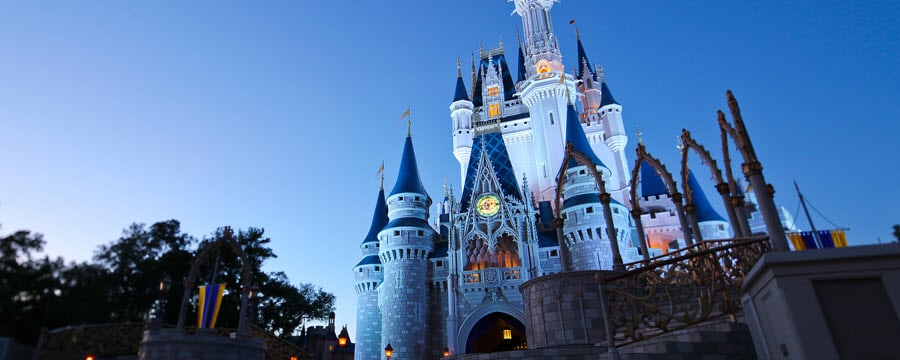 The Walt Disney World Resort, also called Walt Disney World and Disney World, is an entertainment complex in Bay Lake and Lake Buena Vista, Florida, in the United States, near the cities Orlando and Kissimmee.
It's a dream vacation destination for families, couples, and friends from all around the world. No list of theme parks would be complete without the happiest place on earth, Walt Disney World.
Transport yourself back to your childhood with a trip to Space Mountain, or say hello to one of your favorite Disney characters.
6. Europa Park  Germany

You are in Germany and if you haven't already been to Europa Park in Rust, then what are you waiting for?
Europa Park is the biggest theme park in the German-speaking countries and one of the few that is open in winter. It has more than 100 attractions – The 'Silver Star', Europe's highest and biggest roller coaster, a trip through space on the Eurosat roller coaster, Tirol Log Flume, Swiss Bob Run, children's musical, and the themed areas of the countries are just a small selection.
If you come to Europa-Park looking for fun, excitement, and adventure, you won't be disappointed. So must visit Europa Park when you are in Germany as it is Germany's number one theme park and a one-stop shop for thrills, spills, and fun where you'll want to return time and time again.
7. Cartoon Network Amazone Waterpark Thailand
Cartoon Network Amazone Waterpark is the world's first Cartoon Network-themed waterpark located at 888 Moo 8, Na Jomtien, Sattahip, Chonburi, Thailand, 15 kilometers away from South Pattaya.
It is larger and more spectacular than anything of its kind in Thailand with 30 state-of-the-art water rides and slides and other attractions including Disneyworld-style mascots, entertainment shows, a food court with many regional food types, and all-around aquatic fun for the whole family.
The park is logically split into sections catering to smaller children and teens and fully grown children with families of their own.
So don't miss to visit this amazing waterpark of Thailand because it is a fun day out for the kids and adults with exhilarating high-speed water slides and rides, a large wave pool, a winding river, an aqua playground for smaller children, entertainment, and plenty of food options.
8. Beto Carrero World Brazil
Beto Carrero World is the largest theme park in Latin America, located in Penha, Brazil.
The park opened on December 28, 1991, and is considered to be one of Santa Catarina's signature amusement parks with a complex of fourteen kilometers divided into nine theme areas.
At Beto Carrero World, you can spend a fun-filled day riding over 100 attractions in nine themed areas and interact with DreamWorks characters like Shrek and Alex from Madagascar and also do not forget to visit the zoo which has over one thousand animals including elephants, tigers, zebras, lions and more.
The adventure never stops at Beto Carrero World.
9. Dreamworld Australia
Dreamworld is a theme park and zoo situated on the Gold Coast in Queensland. It is Australia's largest theme park with over 40 rides and attractions, including five roller coasters.
Dreamworld is home to two very special worlds just for children with ABC KIDS WORLD where families can ride the Big Red Car together, and the DreamWorks Experience, the only dedicated home of its animated movie characters Shrek, Madagascar, Kung Fu Panda, and Puss In Boots.
It features more than forty rides, five thrilling roller-coasters, and numerous other attractions, Dreamworld is a must-visit place on your next trip to the dreamy Gold Coast.