Malaysia is a Southeast Asian country occupying parts of the Malay Peninsula and the island of Borneo.
It's known for its beaches, rainforests, and mix of Malay, Chinese, Indian, and European cultural influences.
The capital, Kuala Lumpur, is home to colonial buildings, busy shopping districts such as Bukit Bintang, and skyscrapers such as the iconic, 451m-tall Petronas Twin Towers which makes Malaysia a perfect travel destination for travelers from all around the world.
So now I am gonna mention the Best Places To Visit In Malaysia which you should definitely add to your Malaysian bucket list.
Here are the Top 7 Best Places To Visit In Malaysia.
1. Cameron Highlands
Located in Pahang, Cameron Highlands is one of the most popular tourist destinations of Malaysia because of its Cooling resorts, tea plantations, and strawberry farms which has sprawl lazily across lush valleys and meandering hillslopes that's why it is regarded as the perfect setting for a relaxing holiday.
If you are a nature lover and love to hike then  Cameron Highlands is the perfect place to escape the heat and to do some beautiful walks on these pleasant landscapes where its cold climate imparts a special experience to its travelers.
So don't forget to visit Cameron Highlands because it's an excellent choice for a weekend getaway to experience its cooling resorts, tea plantations, and strawberry farms.
2. Langkawi
Known as the "Jewel of Kedah", Langkawi is an archipelago of 99 islands in the Andaman Sea which is 30 km off the mainland coast of northwestern Malaysia.
Langkawi is very close to the border of Thailand where the nearest island Koh Lipe is only a 30-minute boat ride away from Langkawi.
With amazing beaches and beautiful inland which is easily accessible, Langkawi is one of the favorite destinations of travelers who wish to visit this wonderful Malaysia for trekking into the rainforest to wildlife watching all between spells of relaxing on a wide, sandy beach that's what makes Langkawi a Malaysia's ultimate island escape.
3. Kuala Lumpur
Where its modern skyline is dominated by the 451m-tall Petronas Twin Towers, a pair of glass-and-steel-clad skyscrapers with Islamic motifs, Kuala Lumpur is the capital of Malaysia.
In Kuala Lumpur, travelers can witness the amazing architecture, experience the different cultures, and can taste the mouth-watering ethnic foods that make Kuala Lumpur the best place for travelers.
Also, Kuala Lumpur is one of the four best shopping cities in the world which is definitely good news for shopaholics.
So what are you waiting for? Go – pack your bags and take a short trip to wonderful Malaysia.
4. Penang
Known as the "Pearl of the Orient", Penang is famous for its soft sandy beaches being fondly regarded as the food capital of Malaysia which is a state in northwest Malaysia comprising mainland Seberang Perai and Penang Island.
On the island, the state capital of George Town is home to landmarks such as colonial Fort Cornwallis, the ornate Chinese clan house Khoo Kongsi and the Kapitan Keling Mosque, all testaments to centuries of foreign influence.
To the west, a funicular ascends Penang Hill, with its trails, flower gardens, and panoramic views.
5. Tioman Island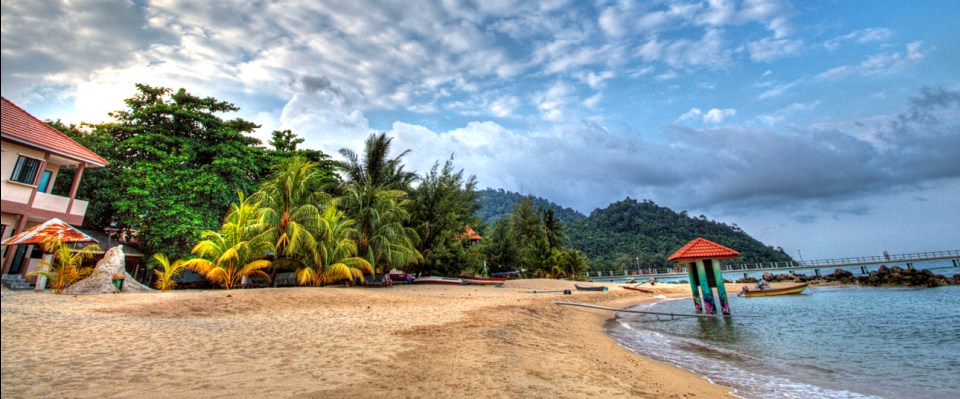 Known for its dive sites which compromise corals, sea fans, and sea sponges as well as shipwrecks. Tioman Island lies off the east coast of Peninsular Malaysia in the South China Sea which is a nature reserve and ringed by beaches covered in tropical rainforests which is home to butterflies, lizards, and monkeys.
Tioman Island is acclaimed as a geological wonder, ecological paradise, and one of Southeast Asia's most beautiful travel destinations.
A melting pot of cultures, Tioman Island attracts youthful travelers from around the world which is a great place to make friends every season.
6. Taman Negara
Taman Negara is a vast national park in Malaysia on the Malay peninsula. It encompasses a sprawling tropical rainforest that is said to be 130 million years old.
Kuala Tahan, the main entry point, is a base for the nearby canopy walkway, river trips, and treks through the jungle to the top of Mt. Tahan.
The park is home to tigers, macaques, and birdlife, as well as the enormous flowers of the Rafflesia plant which makes Taman Negara a perfect weekend gateway with kids and family.
7. Malaysian Borneo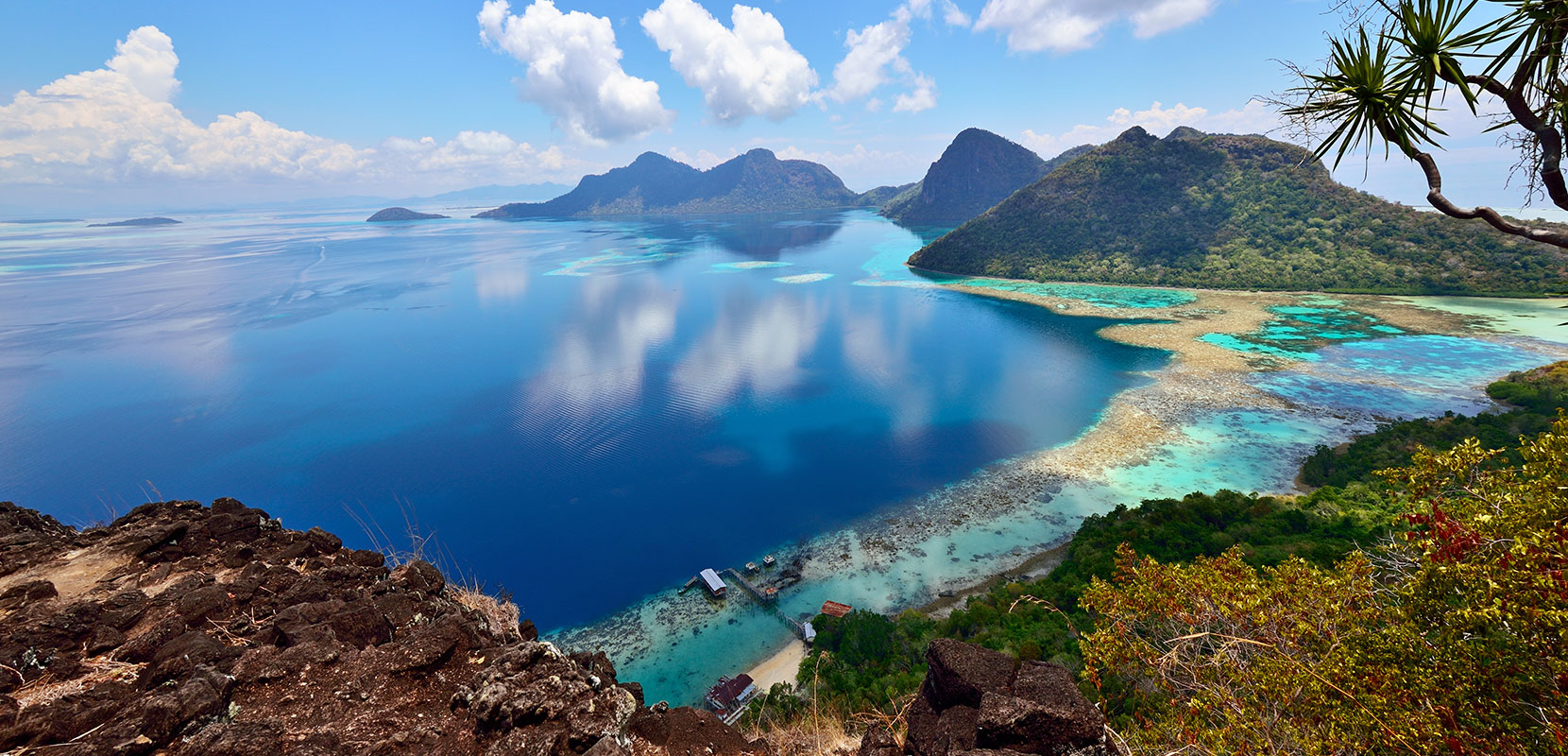 Malaysian Borneo, a giant rugged island in Southeast Asia's Malay Archipelago which is shared by the Malaysian states of Sabah and Sarawak, Indonesian Kalimantan, and the tiny nation of Brunei.
Malaysian Borneo is known for its beaches and the ancient biodiverse rainforest is home to wildlife including orangutans and clouded leopards.
In Sabah is 4,095m-tall Mount Kinabalu, the island's highest peak, and, offshore, the famed dive site Sipadan Island.
It is most popular among adventure and active travelers, eco-travelers, and scuba diving enthusiasts.
Also as there are many small islands surrounding Borneo, the island is also great for people that love sunbathing which makes Borneo a great destination to visit throughout the year.
Read Sheryl's "Minute Forever Moment" about "Malaysia- captivating the hearts of travelers". 
If you liked this article, then please subscribe to my YouTube Channel for Travel Adventures. You can also follow my adventures on Twitter and Instagram.