Known as "Land of the Gods", Uttarakhand is famous for its scenic beauty and pilgrim centers.
If you are associated with religious beliefs, you may be keen to visit the place for its divinity and if you are a nature lover, you will find divinity in the rich expanse of endless natural beauty here.
Wherever your faith is placed, be it in god or in the powers of nature to inspire you into living a life of fulfillment, Uttarakhand is the perfect destination.
Here are the 10 Best Places to Visit in Uttarakhand.
1. Nainital
Nainital is a Himalayan resort town in the Kumaon region of India's Uttarakhand state, at an elevation of roughly 2,000 m.
Formerly a British hill station, it's set around Nainital Lake, a popular boating site with Naina Devi Hindu Temple on its north shore.
A cable car runs to Snow View observation point, with vistas over the town and mountains including Nanda Devi, Uttarakhand's highest peak.
2. Haridwar
Haridwar is an ancient city and an important Hindu pilgrimage site in North India's Uttarakhand state, where the River Ganges exits the Himalayan foothills.
The largest of several sacred ghats (bathing steps), Har Ki Pauri hosts a nightly Ganga Aarti (river-worshipping ceremony) in which tiny flickering lamps are floated off the steps.
Worshipers fill the city during major festivals including the annual Kanwar Mela.
3. Rishikesh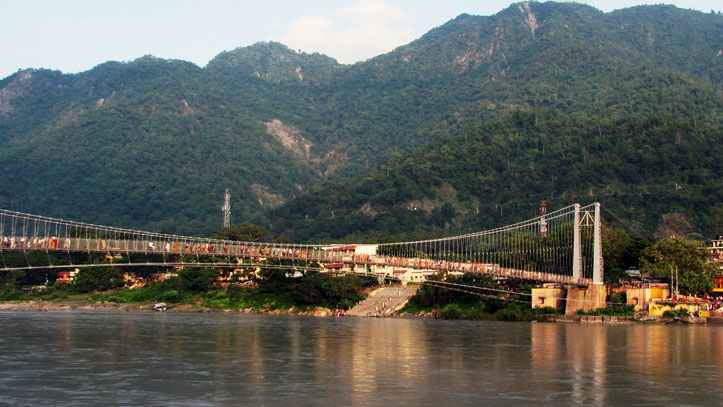 Located near the foot of the Himalayas in the Indian state of Uttarakhand, Rishikesh is the7th largest city in India.
It is also called the "Gateway to the Garhwal Himalayas".
The town is a famous tourist spot and also a major pilgrimage spot for the Hindus. The River Ganges flows through the town of Rishikesh and it is famous for its various shrines and yoga ashrams.
Rishikesh also is among the few places in India that offer a multitude of adventure sports to its visitors.
With the city of Haridwar only a few miles south from Rishikesh, the place is also considered a 'holy city' and is vegetarian.
4. Mussoorie
Mussoorie is a hill station and a municipal board in the Dehradun District of the northern Indian state of Uttarakhand.
It is about 35 km from the state capital of Dehradun and 290 km north of the national capital of New Delhi.
5. Almora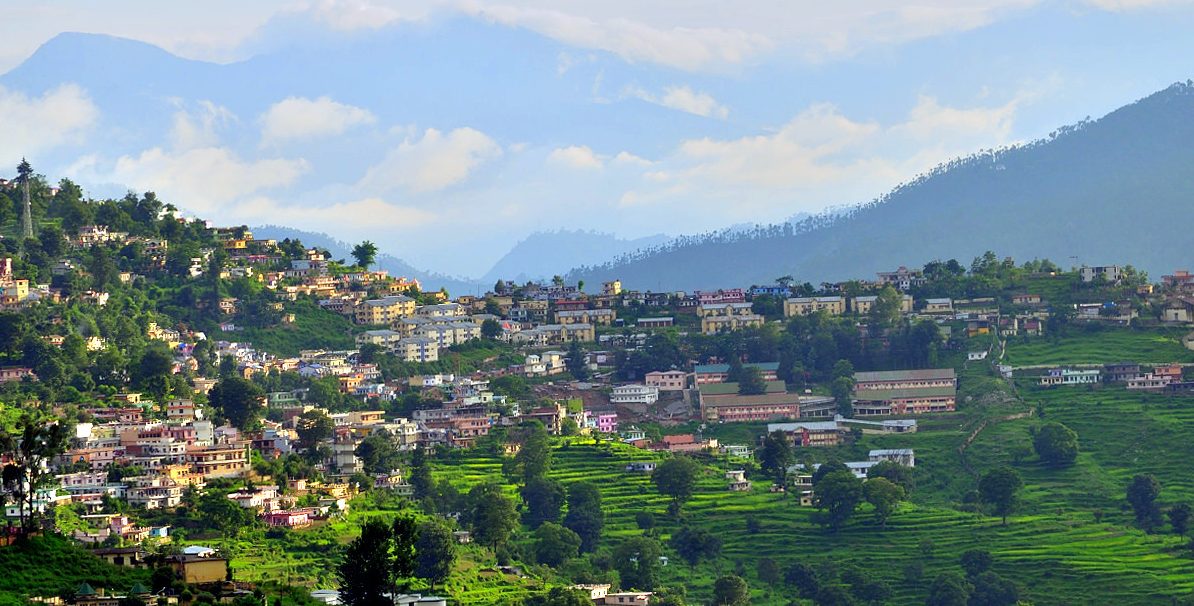 The breeze of cool air caresses cheeks and ruffles hair sending waves of chill even on a summer day of Almora.
Carpet of green grass covering the slopes of hilly terrain are the perfect invitation a visitor from plains might expect, escaping the heat known for a deep tan in Indians.
White of Himalayas seems to embrace all small and big coming to it for rescue, however temporary that might be.
The climate can make tourists coming from abroad pretty nostalgic of their home, the way it soothes these newcomers in a foreign land.
Welcome to one of the most spectacular regions of Kumaon. Almora that also had served as a cantonment during British Raj is now a hill destination of reputation.
6. Badrinath
Badrinath is a holy town and a Nagar panchayat in the Chamoli district in the state of Uttarakhand, India.
It is the most important of the four sites in India's Char Dham pilgrimage and gets its name from the temple of Badrinath.
7. Auli
Auli is a Himalayan ski resort and hill station in the north Indian state of Uttarakhand. It's surrounded by coniferous and oak forests, plus the Nanda Devi and Nar Parvat mountains.
A long cable car links Auli to the town of Joshimath. North of Auli is the colorful Badrinath Temple, a Hindu pilgrimage site, and the Valley of Flowers National Park, with its alpine flora and wildlife like snow leopards and red foxes.
8. Dehradun
Known for its natural resources, Dehradun is the capital city of the Indian state of Uttarakhand. Located in the Doon Valley at the foothills of the Himalayas, Dehradun is bordered by the Ganges and Yamuna Rivers of India.
The city is known for its pleasant climate and provides a gateway to the popular hill stations like Nainital, Mussoorie, etc., and pilgrim sites like Haridwar and Rishikesh.
The city receives high amounts of rain during the monsoon season and gets really cold during the winter.
9. Munsiyari
Munsiyari's name refers to a 'Place With Snow'. Situated on the banks of the Gori Ganga river, it is a fast-growing tourist destination, and mountaineers, glacier enthusiasts, high altitude trekkers, and nature lovers commonly use it as their hub or base camp.
It is a paradise for nature lovers. The forests that clothe the lower reaches are stunningly attractive with colorful mountain vegetation that includes besides others, rhododendrons.
This dense Himalayan forest is home to a variety of birds and animals such as whistling thrush, wagtail and hawk cuckoo, falcon and serpent eagle, and leopard, mountain bear, and the musk deer.
10. Char Dham
Char Dham are the names of four pilgrimage sites in India that are widely revered by Hindus.
It comprises Badrinath, Dwarka, Puri, and Rameswaram. It is considered highly sacred by Hindus to visit Char Dham during one's lifetime.
The Char Dham defined by Adi Shankaracharya consists of four Vaishnavite pilgrimages.
If you liked this article, then please subscribe to my YouTube Channel for Travel Adventures. You can also follow my adventures on Twitter and Instagram.