Dreaming of a trip to "Most Scenic Countries In Europe"?
Europe is a unique continent, which is not surrounded by water from all directions and has an overland border with neighboring Asia. Physiographically, it occupies the northwestern part of the large landmass known as Eurasia and surrounded from the north by the Arctic Ocean, from the west by the Atlantic Ocean, from the south by the Mediterranean Sea, and from the southeast by the Black Sea that invites explorers from all corners of the globe due to its varied charming landscapes, cultures, architecture, and climates.
Did you know? Europe is the most popular continent for traveling and ranks as the number one tourist destination due to a number of reasons. Europe offers a multitude of travel experiences to its visitors who plans to explore Europe where they can either focus their visit on a single country or cover many countries in one go.
Now, Choosing the 7 Most Scenic Countries In Europe it has not been a simple task, as you can find many picturesque countries in Europe. Perhaps it will help you in choosing where to go further in Europe if you're planning to visit the most scenic countries.
Here are The 7 Most Scenic Countries In Europe.
1. Iceland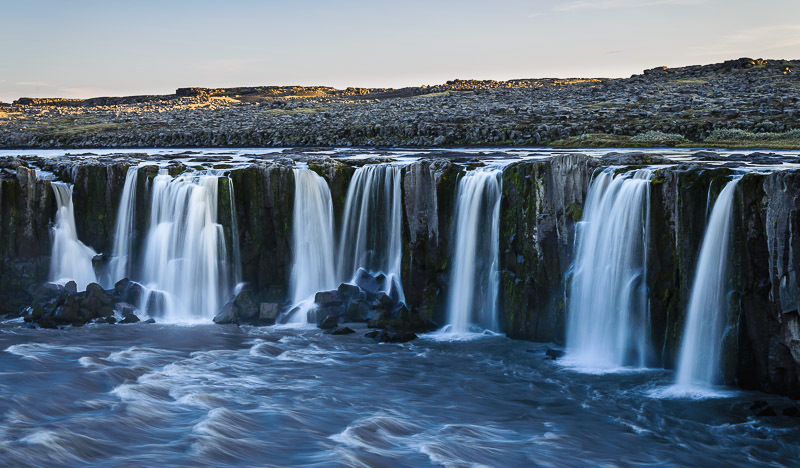 Iceland, a Nordic island nation is a land of vivid contrasts of climate, geography, and culture. Sparkling glaciers, such as Vatna Glacier, Europe's largest, lie across its ruggedly beautiful mountain ranges.
It is a country of sharp contrasts – A place where fire and ice co-exist. Where dark winters are offset by the summer's midnight sun. A country where insular existence has spurred a rich and vibrant culture.
Iceland is not a destination. It's an adventure set in stunning scenery. Experience the astounding beauty of Iceland's nature from sightseeing to ice climbing and have an adventure in the wilderness where your adventure awaits.
Check out Top 25 Most Breathtaking Places To Visit In Iceland.
2. Norway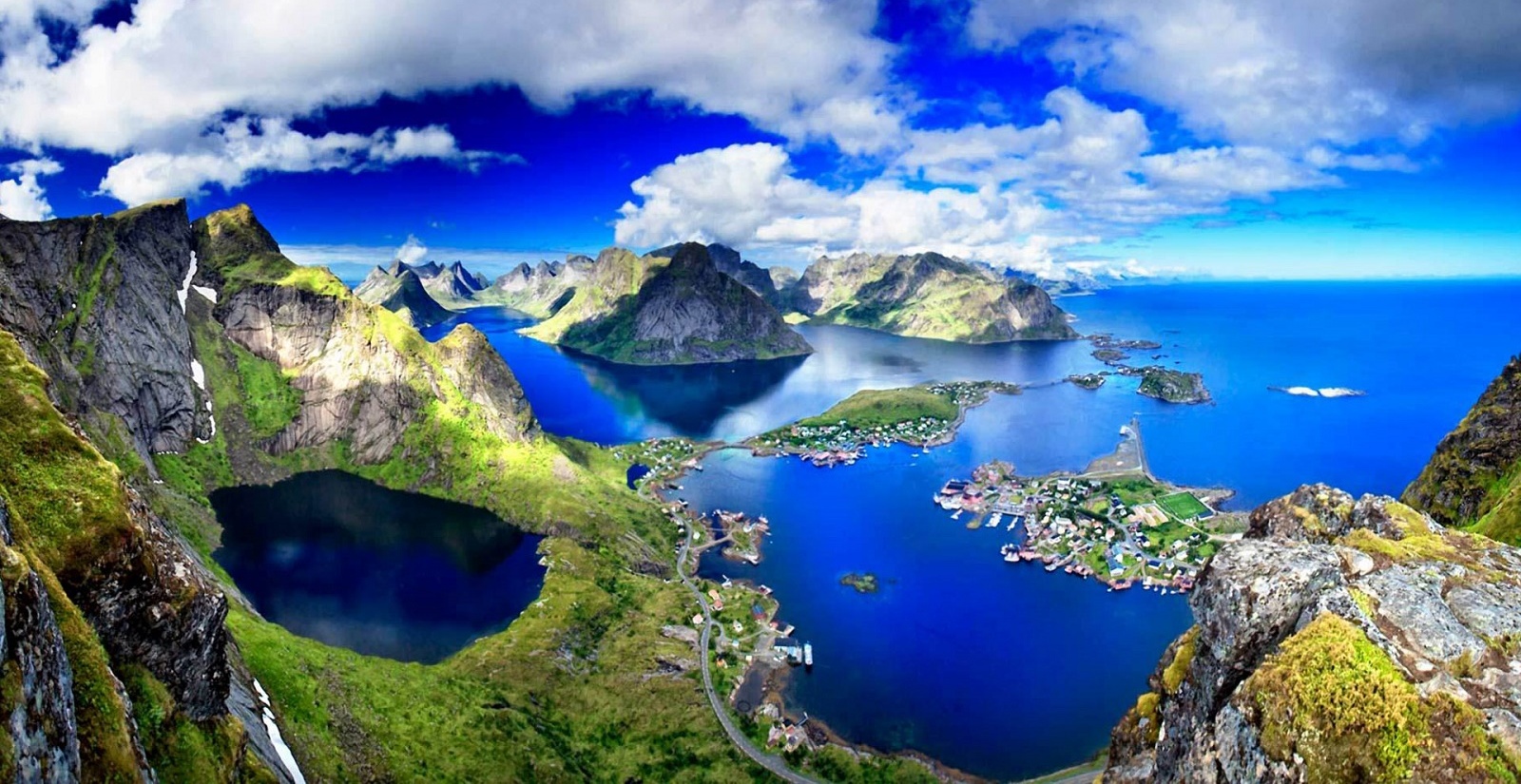 Known for fishing, hiking, and skiing, Norway is a Scandinavian country encompassing mountains, glaciers, and deep coastal fjords.
It has several stunning places to visit from large, bustling, and modern cities to small fairytale villages situated in one of Norway's many fjords where you can ride into one of the most spectacular train journeys in Europe that's also in a wild scene inside the beautiful Norwegian nature.
Norway's unique natural surroundings that appear on the lists of the most spectacular places in the world will not disappoint you at all from its amazing views of cascading waterfalls to steep mountains, Norway offers everything to nature lovers from all over the world.
3. Switzerland
Do you prefer enchanting mountain scenery or the hustle and bustle of city life? The Alpine Country of Switzerland offers you both. Welcome to Switzerland.
Spectacular mountain scenery, unspoiled nature, legendary hospitality, and the Swiss cities that never fail to impress visitors. Switzerland is quite simply the Alpine Country. Abounding in an urban zest for life, yet set amidst an enchanting Alpine world.
Discover Switzerland's diversity: picturesque villages, cosmopolitan cities, cutting-edge design, lakes surrounded by palm trees, and snow-capped mountains.
4. Andorra
Known for its ski resorts and a tax-haven status that encourages duty-free shopping, Andorra is a tiny, independent principality in Europe situated between France and Spain in the Pyrenees mountains.
At Andorra, you will find different ways to enjoy this tiny country like hiking in nature, relaxing in spas, shopping at stores, immersing yourself in culture, and so on.
Once the snow melts, there's outstanding walking, ranging from easy strolls to demanding day hikes in the Principality's higher, more remote reaches, which you can explore for hours, almost alone.
Here you'll discover idyllic spots and have unique experiences. Above all, it will be an unforgettable time with stories to share with your friends and family by discovering some of the best activities to have fun as a couple, family, or friends.
5. Albania
Albania, on Southeastern Europe's Balkan Peninsula, is a small country with Adriatic and Ionian coastlines and an interior crossed by the Albanian Alps which is certainly the most beautiful country you've ever heard of, filled with towering mountains, pristine beaches, and unique cities.
To experience the best of the nation's unmatched landscapes, be sure to visit the remote village of Theth where the rural settlement is sure to surprise all who visit with friendly people and water bluer than you could ever imagine.
The country has many castles and archaeological sites.
Despite its beautiful nature and its rich cultural heritage, it is an unknown tourist destination for so many people on the Mediterranean – Albania which is not yet a popular touristic destination.
6. Scotland
Scotland, the U.K.'s northernmost country, is a land of mountain wildernesses such as the Cairngorms and Northwest Highlands, interspersed with glacial glens (valleys) and lochs (lakes).
If you're looking for peaceful walks, perfect picnics, or just sheer natural beauty then Scottish Highlands is the perfect spot where the corner of the Highlands is world-famous for its dramatic scenery, with nearby castles and solitary lighthouses dotting the landscape.
So, discover the natural wonder of the Scottish Highlands with a range of magnificent outdoor activities.
Check out Top 6 Must-Visit Places In The Scottish Highlands.
7. Georgia
A former Soviet republic that's home to Caucasus Mountain villages and the Black Sea beaches, Georgia is a country at the intersection of Europe and Asia that is famous for Vardzia, a sprawling cave monastery dating to the 12th century, and the ancient wine-growing region Kakheti where the capital, Tbilisi is known for the diverse architecture and mazelike, cobblestone streets of its old town.
Georgia is a perfect destination for more intrepid travelers wanting to explore mountainous regions and lush lowland vineyards.
Do you want more? Discover the 10 Smallest Countries To Explore in Europe.
If you liked this article, then please subscribe to my YouTube Channel for Travel Adventures. You can also follow my adventures on Twitter and Instagram.