Sri Lanka (formerly Ceylon) is an island nation south of India in the Indian Ocean whose diverse landscapes range from rainforest and arid plains to highlands and sandy beaches.
It's famed for its ancient Buddhist ruins, including the 5th-century citadel Sigiriya, with its palace and frescoes and the city of Anuradhapura, Sri Lanka's ancient capital, has many ruins dating back more than 2,000 years.
Let's find out the most amazing places to visit in Sri Lanka.
Here are the Top 7 Best Places To Visit In Sri Lanka. 
1. Nuwara Eliya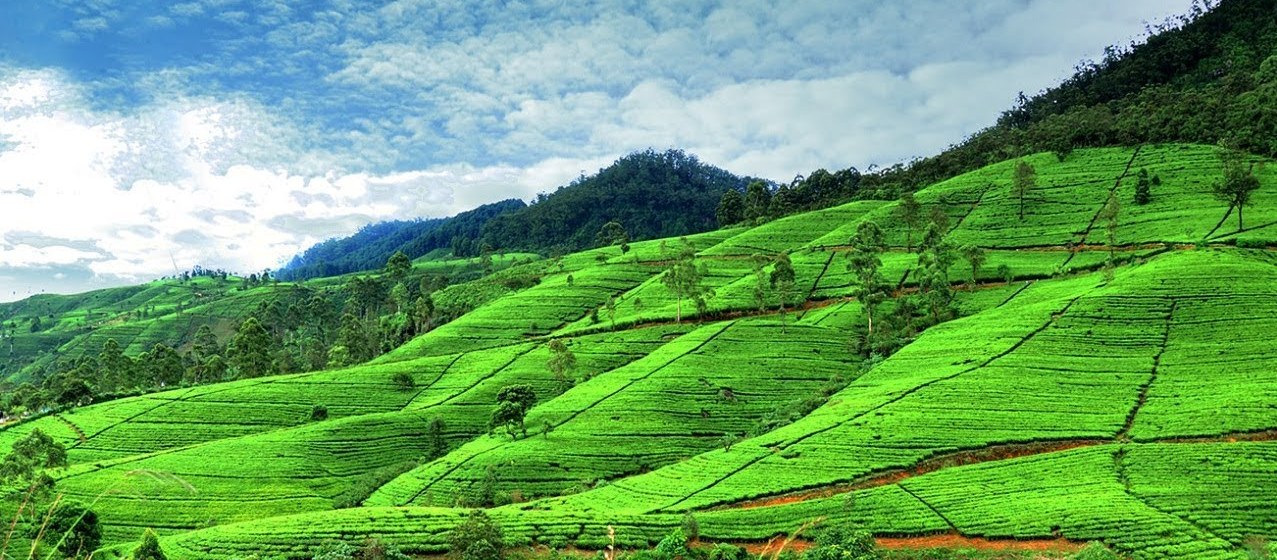 Known as "Little England" of Sri Lanka, Nuwara Eliya is a city in the tea country hills of central Sri Lanka whose naturally landscaped Hakgala Botanical Gardens displays roses and tree ferns, and shelters monkeys and blue magpies.
The climate, surroundings, and architecture of Nuwara Eliya are different than other villages of Sri Lanka due to its cooler climate by making it one of the most important areas for tea production in the country.
Nuwara Eliya's scenic mountainous terrain provides visitors with numerous hiking possibilities.
This 'Little England' of Sri Lanka is rich in culture, heritage and is home to a multitude of breathtaking wonders.
Hurry up! and add this one of the most unique and spectacular areas of the country to your bucket list.
2. Sigiriya
Located in the northern Matale District near the town of Dambulla in the Central Province, Sigiriya is an ancient rock fortress of Sri Lanka whose name refers to a site of historical and archaeological significance that is dominated by a massive column of rock nearly 200 m high.
Sigiriya is one of the most valuable historical monuments of Sri Lanka often referred to as the "Eighth Wonder of the World" by its locals by attracting thousands of tourists every year.
Its view astonishes travelers with the unique harmony between nature and the human imagination.
Today, even though the entire fortress is in ruins, it is the only major attraction that the town of Sigiriya boasts of.
If you love history then this place is a must-visit for you.
3. Adam's Peak
Well known for the Sri Pada which is a "sacred footprint", a 1.8 m rock formation near the summit, Adam's Peak is a 2,243 m tall conical mountain located in central Sri Lanka.
It is an important pilgrim site where Buddhist believe the impression on the summit is the footprint of Lord Buddha himself, Hindus consider the footprint to belong to none other than Lord Shiva and Muslims & Christians believe it's Adam's first step after being exiled from the Garden of Eden but no one takes it seriously.
It is surrounded largely by forested hills, with no mountain of comparable size anywhere near the vicinity.
The center of the attraction of Adam's Peak is a stone tablet covering the sacred footprint of Lord Buddha where most pilgrims attempt the climb solely for the purpose of paying homage to the shrine.
If you really want to enjoy then climb to the peak for a breathtaking Adam's peak sunrise.
4. Udawalawe National Park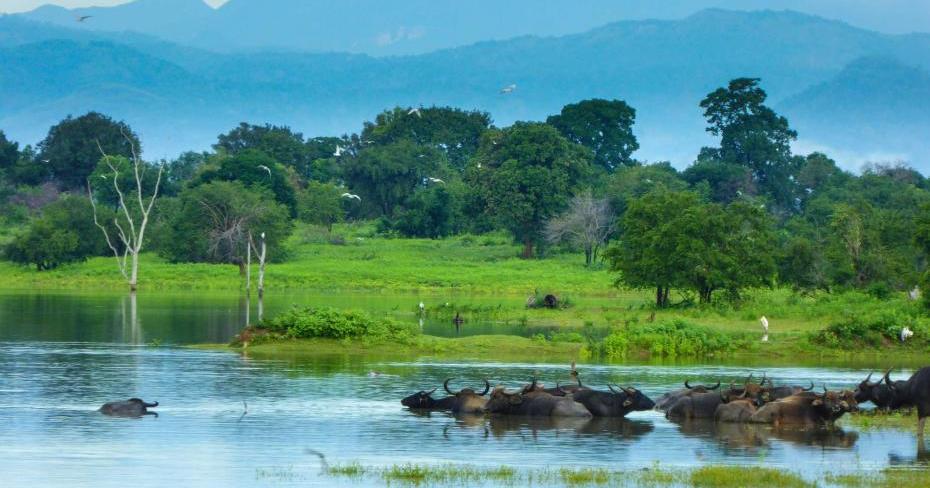 Udawalawe National Park lies on the boundary of Sabaragamuwa and Uva Provinces, in Sri Lanka.
This national park was created to provide a sanctuary for wild animals displaced by the construction of the Udawalawe Reservoir on the Walawe River, as well as to protect the catchment of the reservoir.
It is most famous for the many elephants that live there and is home to over 5000 elephants, hundreds of bird species, monkeys, leopards, buffalo, and other wildlife.
A 4WD open-top safari is the only way to see all the wonders that this protected reserve has to offer which will make this an unforgettable experience for you of your Sri Lanka trip.
If you want to see elephants and other Sri Lankan wildlife roaming in their natural habitat then a trip to Udawalawe National Park is well worth a visit.
5. Haputale
Haputale is a town of Badulla District in the Uva Province, Sri Lanka which has a rich bio-diversity dense with numerous varieties of flora and fauna and is surrounded by hills covered with cloud forests and tea plantations.
Haputale is one of the unique places in Sri Lanka where just by standing on a Mountain top you'll be able to see Landscapes of North, South West, and East.
This area is lovely for walking and hiking, with a cooler, less humid climate and dramatic vistas at every turn where some of the island's most picturesque waterfalls are Dunhinda, Diyaluma, and Ravana which are close to Haputale and Ella and are well-worth visiting.
The train trip to or from Haputale is one of the best experiences you will make in Sri Lanka, so must visit.
6. Nanu Oya
Located within Nuwara Eliya District in the Central Province, Nanu Oya is a village in Sri Lanka, named after the Nanu Oya river and it is also a mountain well-known by lovers of trekking that is situated in the Horton Plains national park around 30km away.
One of the little-known facts of this village is its natural beauty and the hidden spots with original colonial-era architecture and the village is also a haven for those who love hiking.
So don't miss to discover the hidden gems of Nanu Oya when you're on your trip to Sri Lanka.
7. Ramboda
Ramboda is a village in Sri Lanka, located within Central Province. The Wavenden Estate in Ramboda is the birthplace of British Admiral of the Fleet Lord Fisher and the Ramboda Road Tunnel is currently the longest road tunnel in Sri Lanka and is situated on the A5 highway, close to Ramboda falls.
At Ramboda – rivers, as they flow over uneven ground or down mountains, often split into tributaries or form waterfalls.
The unique and beautiful Ramboda sight can be seen at the Pussellawa area of Nuwara Eliya, at the Ramboda Pass which makes this place a must-visit when you're in Sri Lanka.
If you liked this article, then please subscribe to my YouTube Channel for Travel Adventures. You can also follow my adventures on Twitter and Instagram.